One of the most remarkable facts about Dutch Post-Impressionist painter Vincent van Gogh (1853-1890) is that he was extremely prolific just before he took his own life in July of the year 1890.
The passion and energy that he had about his art didn't seize during an extended stay at a mental hospital in southern France and this continued until he shot himself.
During this time, he was staying at the house of a doctor who treated him. The portrait pretty much reveals the mental state of the artist, as well as that of the depicted man, which makes it one of the most intriguing works in his oeuvre.
Let's take a closer look at some of the most interesting facts about the Portrait of Dr. Gachet, a painting that has multiple fascinating stories to tell.
1. It depicts the doctor who his brother recommended
Vincent van Gogh stayed in the mental asylum of Saint-Rémy-de-Provence, a small town in the Provence-Alpes-Côte d'Azur region in southern France, for nearly a year.
He created some of his most iconic works here, including one of his best-known paintings called "Starry Night" (1889) which depicts the view that Vincent had when looking out of his bedroom window in the asylum.
Vincent's brother, Theo van Gogh, was an art dealer in Paris and he knew about the willingness of Dr. Paul Gachet to work with artists. He received the recommendation from Impressionist artist Camille Pissarro (1830-1903) who was once a patient of his.
The artist moved into the second house of Dr. Gachet in the small village just north of Paris in May 1890.
2. Van Gogh based this work on a painting of a famous French artist
Although the visit of Paul Gauguin ended in tragedy when van Gogh cut off his won ear on Christmas Eve of the year 1888, he did get some inspiration. Both artists visited the Musée Fabre in Montpellier, a museum that houses a collection of a large number of masters.
---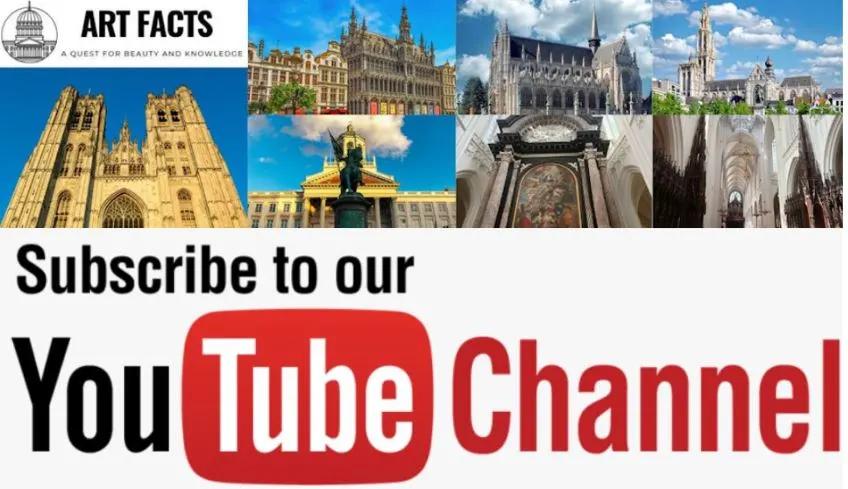 ---
One of the works that struck a chord with Vincent was "Tasso in the Madhouse", a work by French Romantic artist Eugène Delacroix (1798-1863). He first asked his brother if he could acquire a lithograph of this work and then remarked:
But it would be more in harmony with what Eugène Delacroix attempted and brought off in his Tasso in Prison, and many other pictures, representing a real man. Ah! portraiture, portraiture with the thought, the soul of the model in it, that is what I think must come.
Torquato Tasso (1544-1595) was an Italian poet and author and a troubled figure, most definitely somebody to who Vincent could relate.
3. The plant on the table is a reference to the man's profession
Paul Ferdinand Gachet (1828-1909) was a French physician and homeopathic doctor who was an amateur artist himself and a great fan of the French Impressionist movement.
The flower that van Gogh painted on the table is called "Digitalis," a type of medicinal herb of the genus foxgloves that is used by doctors to treat heart conditions. It's assumed that this plant was added as a reference to the man's profession.
4. Both the artist and the doctor suffered from melancholia
Dr. Gachet looks extremely sad in this work, a reference to both the melancholic mental state of himself and of his patient. Van Gigh wrote in a letter to Paul Gauguin that it depicts "the heartbroken expression of our time."
What's remarkable about the relationship between the two is that Vincent showed utter contempt for the man upon their first meeting. First, he wrote to Theo:
I think that we must not count on Dr. Gachet at all. First of all, he is sicker than I am, I think, or shall we say just as much, so that's that. Now when one blind man leads another blind man, don't they both fall into the ditch?
He quickly changed his mind, however, because a couple of days later, as he got to know Paul Gachet a bit better, he wrote to his sister Wilhelmina:
I have found a true friend in Dr. Gachet, something like another brother, so much do we resemble each other physically and also mentally.
5. There are two versions of the work and one is on pubic display
The original version of the painting isn't the only painting of the same subject because he created an etching and a second, similar-looking version as well. The first version switched hands between collectors a couple of times before being acquired by the "Städtische Galerie" in Frankfurt in 1911.
Unfortunately, it was seized by top Nazi Hermann Göring who subsequently sold it and it eventually ended up in a private collection in New York City. During this period following World War II, it was often displayed at the MET (Metropolitan Museum of Art) although the museum didn't own the work.
It was sold to a rich Japanese businessman named Ryoei Saito in 1990 for an astounding figure of US$82.5 million, the most expensive painting ever sold at that time.
The second version remained in the private collection of the heirs of Dr. paul Gachet until they bequeathed it to the French State in the early 1950s. It's now on display at the Musée d'Orsay in Paris.
More interesting facts about the Portrait of Dr. Gachet
6. Vincent van Gogh was an extremely prolific painter, leaving behind about 2,100 artworks that he created in his decade-long career. This can be explained by the fact that none of the 860 oil paintings are of monumental scale.
This includes the two relatively small versions of the Portrait of Dr. Gachet which are identical in size with dimensions of 67 × 56 centimeters (23.4 × 22.0 inches)
7. Although the artist only stayed in Auvers-Sur-Oise a couple of months before he took his own life, he had a very prolific period here.
He created over 70 oil paintings during the final months of his life, including scenes of the village itself such as "The Church at Auvers," as well as paintings depicting the rural area surrounding the village such as "Wheatfield with Crows."
unfortunately, Dr. Gachet didn't manage to release Vincent from the demons that plagued him during this period in his life.
8. It's unclear where the first version of the painting is housed today. The Japanese businessman who bought it for US$82.5 million originally intended to have it cremated along with his body following his death, but some people managed to talk some sense in him and he shelved this ludicrous idea.
Private investigators from the Städel Museum in Frankfurt were unable to retrieve it so an empty frame (the original one) was exhibited in 2019 instead.
9. The second version of the painting has been heavily scrutinized, often being claimed to be a copy not painted by Vincent van Gogh himself. This is mainly because of a reference made by Vincent to the yellow books which are absent in the second version.
An infrared, ultraviolet, and chemical analysis conducted by the Musée d'Orsay in 1999 confirmed that the painting techniques of both paintings are very similar, those of copies can easily be identified as such. This pretty much means that both are authentic van Gogh paintings.
10. The thing created by Vincent van Gogh of Dr. Paul Gachet is a unique work of art. It's the only etching that the artist ever made after the depicted man introduced him to etching in general. It has dimensions of 18 x 15 centimeters (7 x 5.9 inches).
It's also a tragic work of art because both the amateur artist Paul Gachet and the artist who ended u becoming world-famous planned to create a series of etchings related to southern France together. This never happened as Vincent took his own life a couple of weeks later.