Art in Portugal very much developed the same as art in Spain as it was influenced by Italian artists and French artists since the Middle Ages.
The Portuguese Renaissance emerged in the 15th century and court painters of the Kings of Portugal were appointed.
What's remarkable is that Flemish artists also had a major influence on Portuguese artists during this period. The diplomatic mission of Jan van Eyck (1390-1440) certainly had something to do with that.
During the Baroque era, Spain and Italy became the most notable influences. The Colony of Brazil played a major role in the development of sculpture in the late 18th century.
Naturalism was dominant in the 19th century in Portugal and the transition to Modern Art was made around the same time as in other parts of Europe in the early 20th century.
Portugal produced many great contemporary artists as well and retains an important role in the world of art today.
In this article, you'll discover some of the most famous Portuguese artists.
1. Nuno Gonçalves
Nuno Gonçalves (1425-1491) was the leading figure of the Portuguese Renaissance. He spent nearly two decades as the court painter of King Afonso V of Portugal between 1450 and 1471 and became the main painter of the City of Lisbon during the final two decades of his life.
Very little is known about the life of the Portuguese artist and he is mostly known for his ultimate masterpiece titled the Saint Vincent Panels. This polyptych painting was probably completed in the 1450s and was largely forgotten until it resurfaced in a monastery in the 1880s. The influence of Jan van Eyck and other Flemish Primitives is evident in this monumental work.
2. Grão Vasco
Grão Vasco or "The Great Vasco" is the nickname of a Portuguese painter known as Vasco Fernandes (1475-1542). He's another mysterious artist of whom little details are known except for the fact that he was one of the greatest Renaissance masters in Portugal during his career.
He was probably a friend of Jorge Alonso, the court painter of King Manuel I, which means he probably learned the trade in Lisbon. The two paintings he signed emphasize the immense talent that the artist was blessed with and why he made it to this list of the greatest Portuguese artists in history.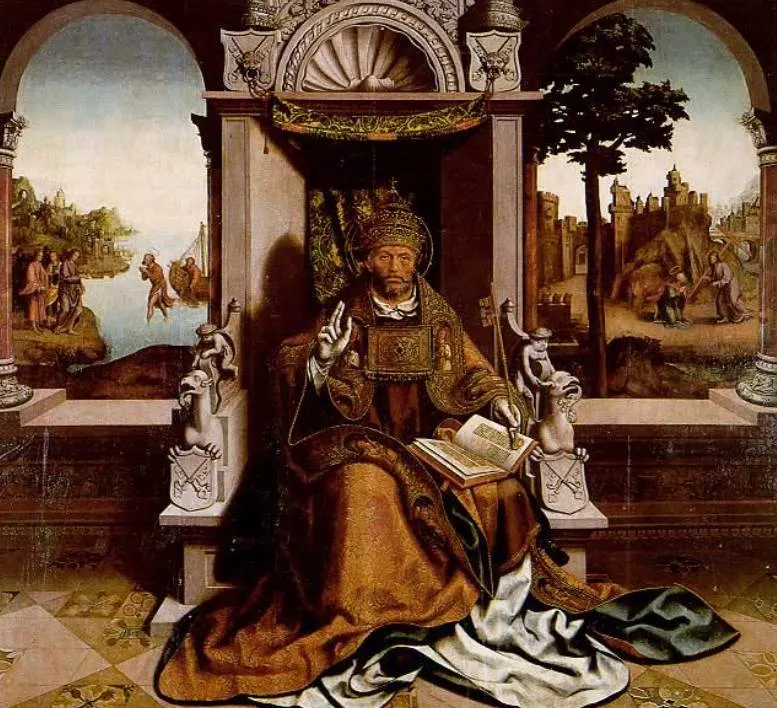 3. Josefa de Óbidos
Josefa de Óbidos (1630-1684) was born in Spain and became one of the greatest Baroque artists in Portugal in the 17th century. Her father was Portuguese and she completed more than 150 paintings in her father's country during her prolific career.
She completed dozens of monumental altarpieces and religious paintings for churches and monasteries in central Portugal. She did, however, specialize in still-lifes as well and can easily be described as one of the greatest still-life painters in history. She often combined religious works with common objects to highlight her talent.
4. Domingos Sequeira
Domingos Sequeira (1768-1837) was a Portuguese painter who became the court painter of King John VI of Portugal in the 19th century. He was a child prodigy who traveled to Rome during his early twenties. He spent 6 years in the Italian capital between 1788 and 1794.
His remarkable oeuvre of Neoclassical paintings features both portraits of the Portuguese Royal family and monumental history and mythological paintings. During the final decades of his life, he returned to Rome and was inspired by Romantic artists such as J.M.W. Turner. The hazy skies that define Turner's paintings can be found in Sequeira's paintings of this period as well.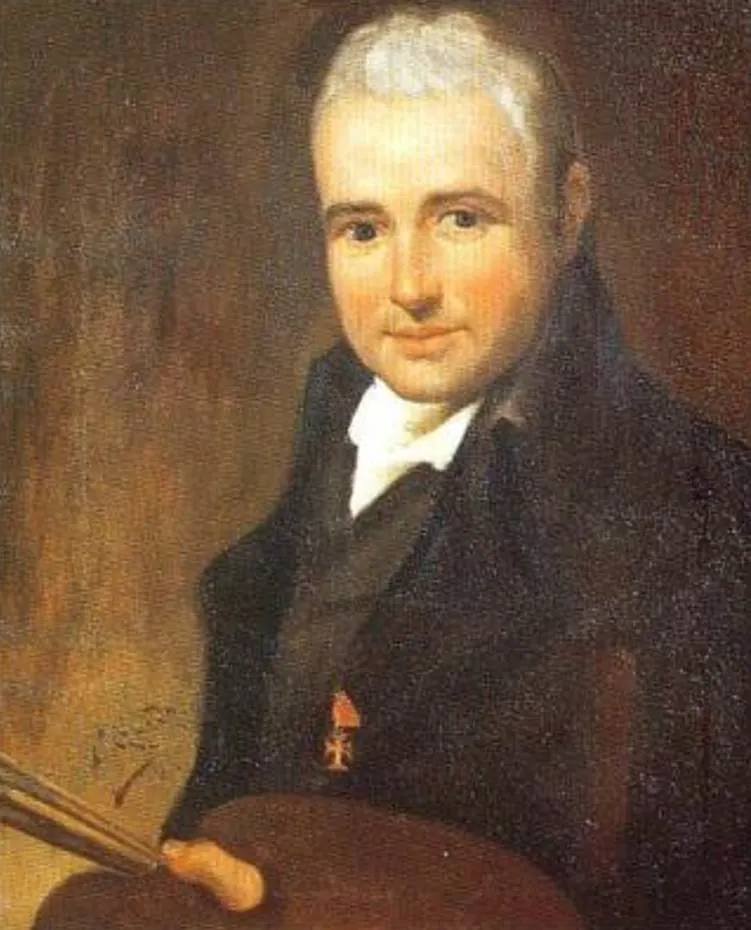 5. José Malhoa
José Malhoa (1855-1933) was a Portuguese painter who was deeply influenced by the Realism artists of the mid-19th century. Despite the fact that tastes changed at the turn of the century, he never left his ideals of depicting subject matter as truthfully as possible.
Some of his most famous paintings are titled The Drunks (1907) and Fado (1910) and are frighteningly realistic depictions of common scenes. The house he lived and worked in since 1905 in Lisbon was purchased by an art collector. It was transformed into a museum called "Malhoa's House" and exhibits many of his paintings.
6. Columbano Bordalo Pinheiro
Columbano Bordalo Pinheiro (1857-1929) was a contemporary of Malhoa and this is reflected in his style. He was similarly drawn to Realism in art and is sometimes referred to as the greatest Portuguese painter of the 19th century famous for his nearly photographic portraits.
He's sometimes compared to American artist John Singer Sargent (1856-1925). Some of his most famous paintings depict important people in Portugal in the 19th century, including writers and politicians such as José Maria de Eça de Queiroz, Teófilo Braga, and Raul Brandão.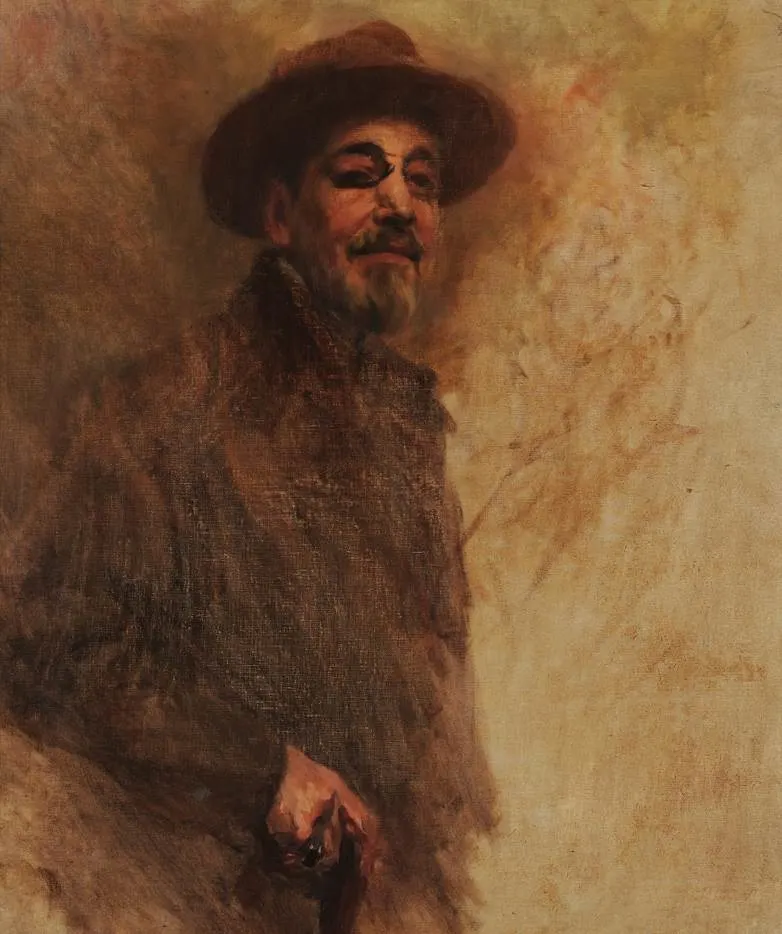 7. Carlos Botelho
Carlos Botelho (1899-1982) was a multi-talented artist who was a highly skilled painter but also an illustrator, comics artist, political cartoonist, satirist, and caricaturist. He was one of the greatest and most popular Portuguese artists of the 20th century.
His style of painting was influenced by Expressionist artists although he produced art of all kinds. He spent a lot of time abroad and was an artist who managed to absorb the different influences to produce his own distinctive style. He painted numerous urban landscapes of his native Lisbon.
8. Paula Rego
Paula Rego (1935-2022) was a Portuguese artist who was born in Lisbon but spent most of her life living and working in the United Kingdom. She started producing abstract works of art but this gradually changed to works that feature strong messages.
Her later work is defined by feminist ideals which also incorporated folk-like elements of her native Portugal. A museum dedicated to her work was opened in 2008 called the Casa das Histórias Paula Rego in Cascais, Portugal. This stunning building was designed by Portuguese Pritzker Prize-winning architect Eduardo Souto de Moura.