Very few people in the early 20th century made a greater impact on the course of modern art than this Swiss artist.
Paul Klee (1879-1940) can be described as somewhat of an oddball because he didn't fit into one particular group.
He experimented with many different artistic styles in the first decades of the 20th century, including Expressionism, Cubism, and Surrealism.
The result was an oeuvre of highly individualistic artworks that served as a source of inspiration for many artists of future generations.
Perhaps his most notable contribution to art history was the books that he wrote, especially about color theory. His work titled "Paul Klee Notebooks" is held in extremely high regard.
Klee has a museum dedicated to him called the "Zentrum Paul Klee" in Bern, Switzerland. It was designed by Renzo Piano and is a great place to discover his legacy.
In this article, we'll take a closer look at some of the most famous paintings by Paul Klee.
1. Fish Magic
Date created: 1925
Dimensions: 77.2 × 98.4 centimeters (30.4 × 38.7 inches)
Location: Philadelphia Museum of Art, Philadelphia, United States
Fish Magic is a great example of the experimental nature of Paul Klee. This remarkable work of art depicts a variety of aquatic animals in combination with flowers and other peculiar beings, all set against a black background.
The way Klee went about creating this painting is also quite special He first completed a layer of colorful elements which he then covered with a thick layer of black paint. He later carved this black layer away to reveal the colorful figures.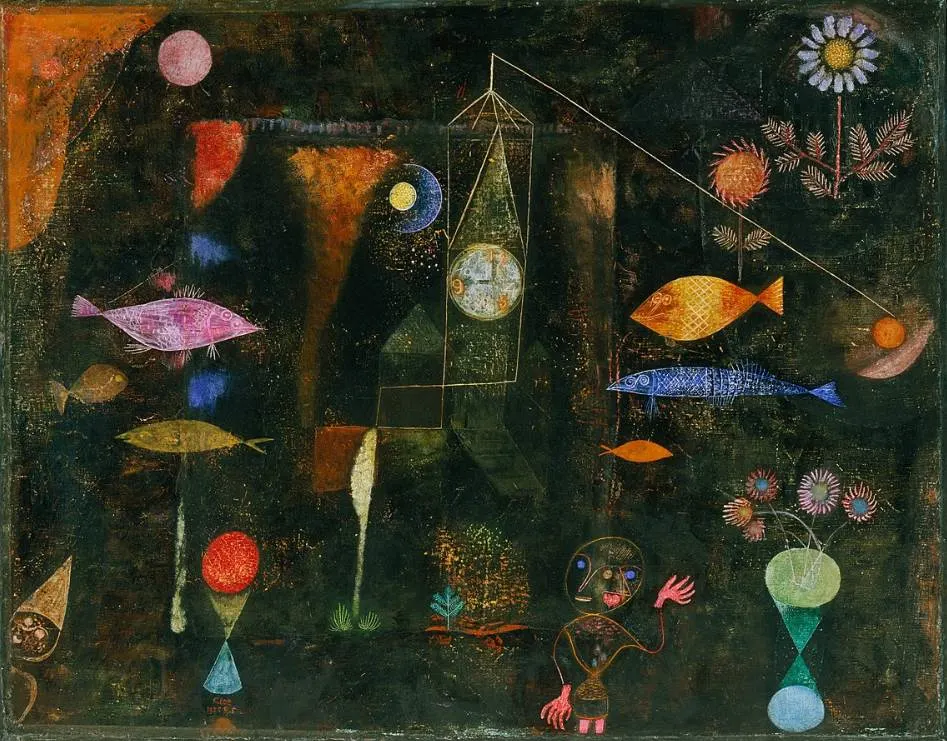 2. Castle and Sun
Date created: 1928
Dimensions: 50 x 59 centimeters (19.68 x 23.22 inches)
Location: Private collection
---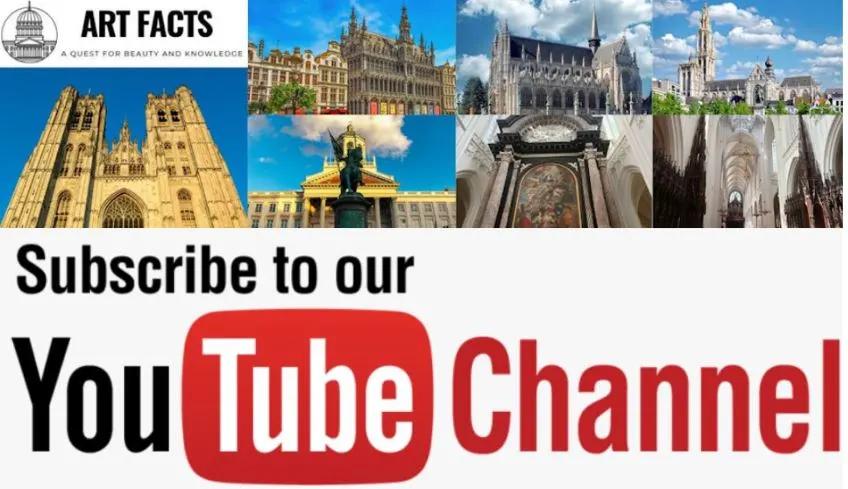 ---
Castle and Sun is the title of a painting that appears to be self-explanatory, but when you see the work, it's actually quite surprising. This work consists of dozens of colorful geometric shapes with red being the dominant color.
We can distinguish the sun that is set against the dark red background. The triangular shapes further down represent the battlements of a castle. It's a combination of a Cubist and an Expressionist painting, two styles that Klee experimented with throughout his career.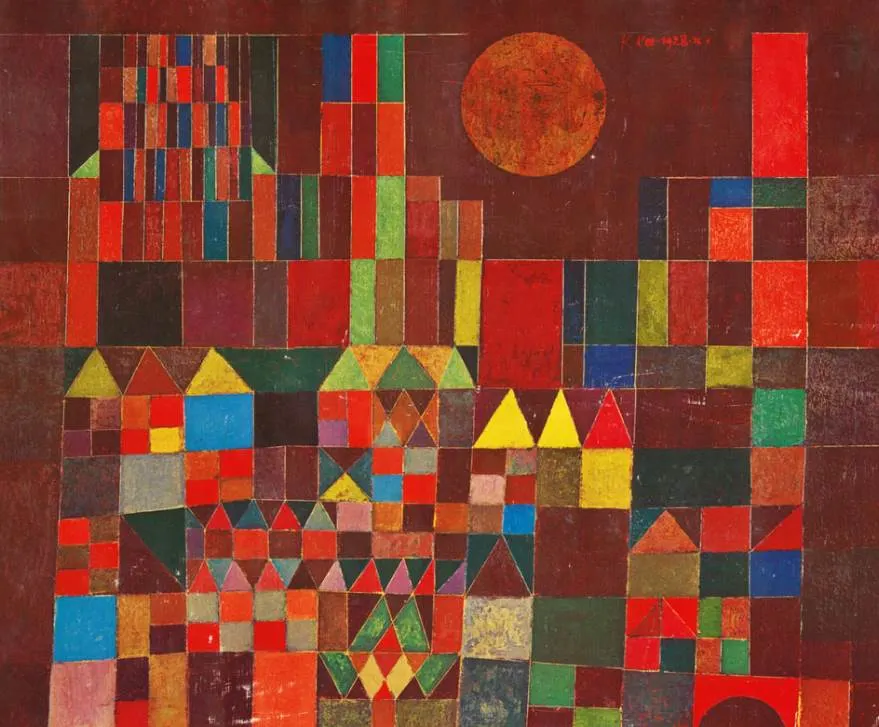 3. Ad Parnassum
Date created: 1932
Dimensions: 100 × 126 centimeters (39 × 50 inches)
Location: Kunstmuseum Bern, Bern, Switzerland
Ad Parnassum is a painting that Paul Klee completed while he was teaching art at the Dusseldorf Academy in Germany. He had been a teacher at the Bauhaus School in Munich but the Nazis closed down this influential art institute in the early 1930s.
Inspired by a trip to Egypt he did 3 years prior, this is Klee's version of the Pointillist technique that was devised by Georges Seurat (1859-1891) in the early 1880s. It was based on his own writings about color theory and is considered to be one of Paul Klee's most famous paintings.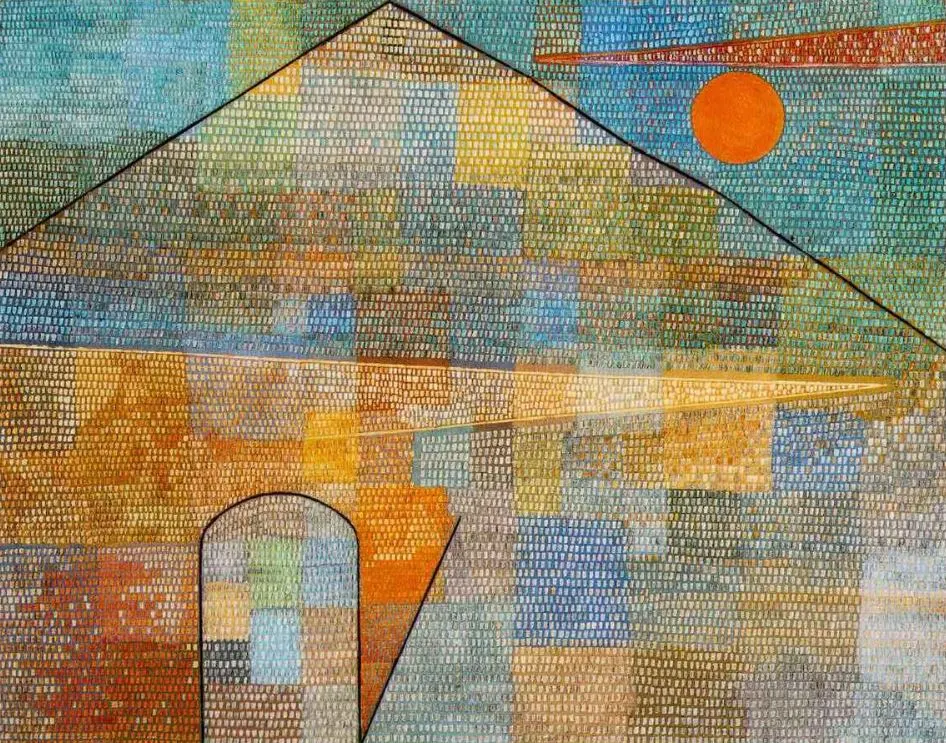 4. Twittering Machine
Date created: 1922
Dimensions: 63.8 × 48.1 centimeters (25.25 × 19 inches)
Location: MoMA, New York City, United States
Twittering Machine has nothing to do with the social media platform that launched nearly a century after this painting was completed. It's a fascinating work of art that was created using watercolor and pen and ink oil on paper.
This peculiar work depicts a group of birds that sit on a wire which is attached to what appears to be a hand crank. The exact meaning of the work remains up for debate and theories range from a nightmare to the victory of nature over machines.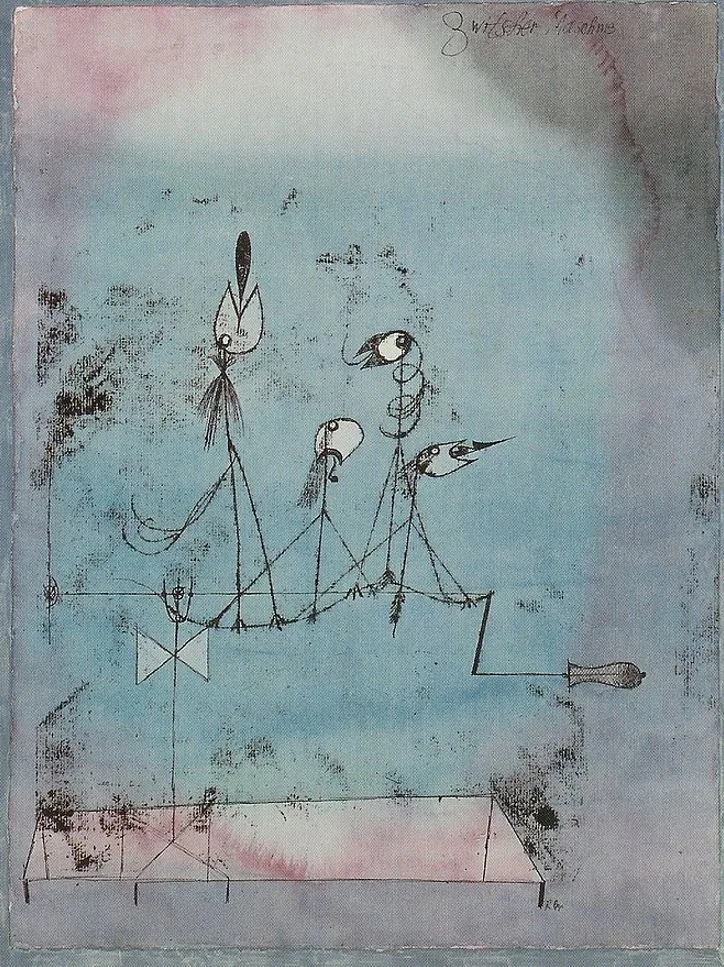 5. Senecio
Date created: 1922
Dimensions: 40.5 × 38 centimeters (15.9 × 15 inches)
Location: Kunstmuseum Basel, Basel, Switzerland
Senecio is another painting that was completed in the Cubist style and is also known as "Head of a Man Going Senile." Without this title, we could only envision a head that is composed of various colorful fields that are put together and a pair of off-balance eyes.
Upon closer inspection, e can identify the patches of a harlequin that are composed of all sorts of geometric forms. Paul Klee managed to create the illusion of a raised eyebrow by turning the triangle and curved line above the right eye upside down.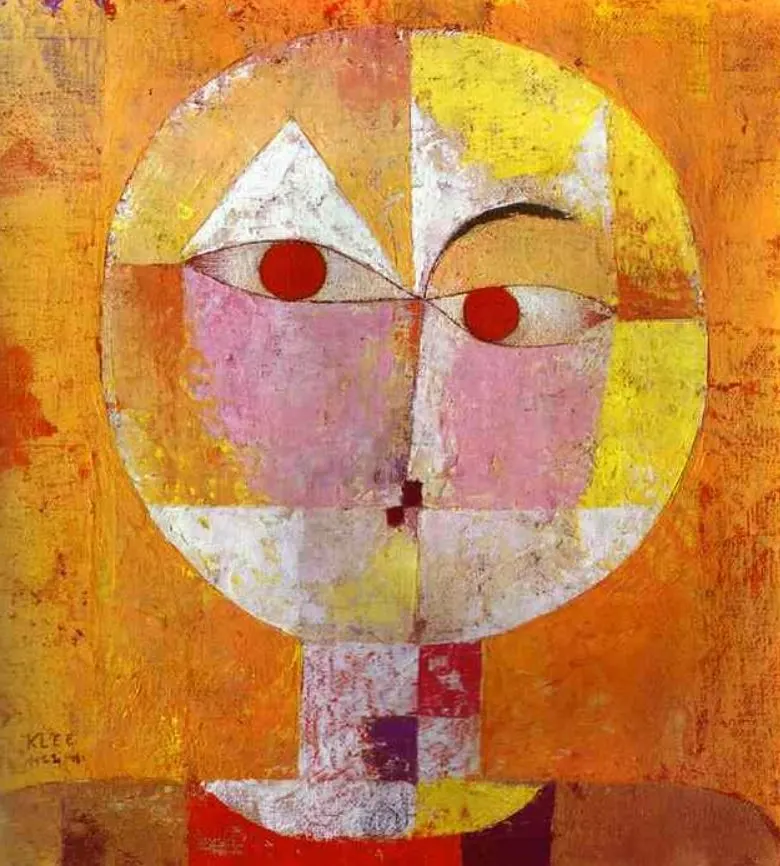 6. Cat and Bird
Date created: 1928
Dimensions: 38.1 x 53.2 centimeters (15 x 21 inches)
Location: MoMA, New York City, United States
Cat and Bird is another thought-provoking painting, and this is not just related to the viewer. The cat can easily be identified as it takes up the vast majority of the composition. Klee placed the bird in between the eyes of the cat.
He didn't do this without a purpose because it appears as if the bird is on the cat's mind instead of actually flying in front of it. The artist had a great explanation for the idea behind this work as he described it as follows:
I produce art to make secret visions visible.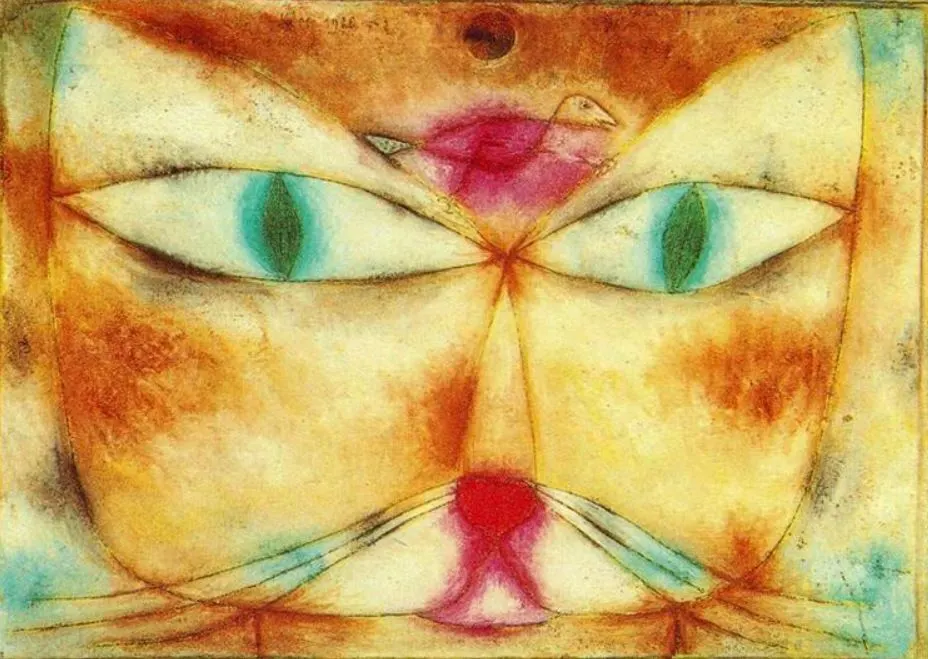 7. Red Balloon
Date created: 1922
Dimensions: 31.8 x 31.1 centimeters (12.5 x 12.25 inches)
Location: Guggenheim Museum, New York City, United States
Red Balloon is a red painting by Paul Klee that consists of various geometric shapes. The most prominent one of the red balloon which floats above what looks like an abstract cityscape.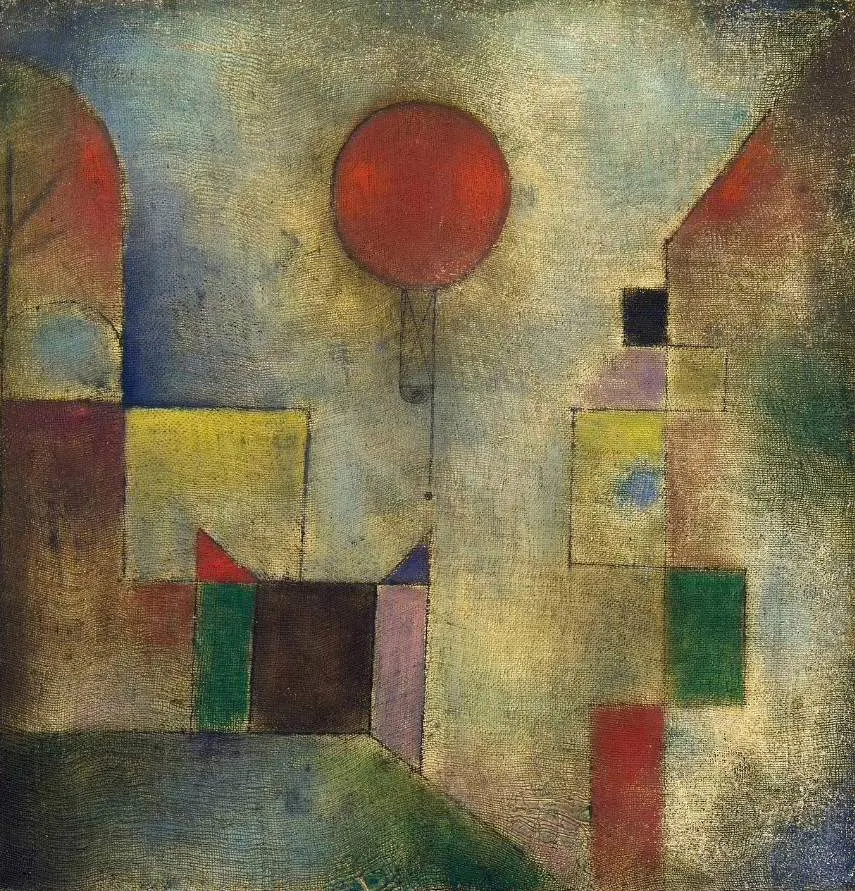 8. Night Feast
Date created: 1921
Dimensions: 36.9 x 49.8 centimeters (14.5 x 19.62 inches)
Location: Guggenheim Museum, New York City, United States
Night Feast or "Nocturnal Festivity" is a painting that Klee completed around the same time that he started teaching at the Bauhaus School in Munich.
It's a rather dark and gloomy work, except for the house with a roof that features an inverted red triangle. The painting leaves a lot to the imagination, that's for sure.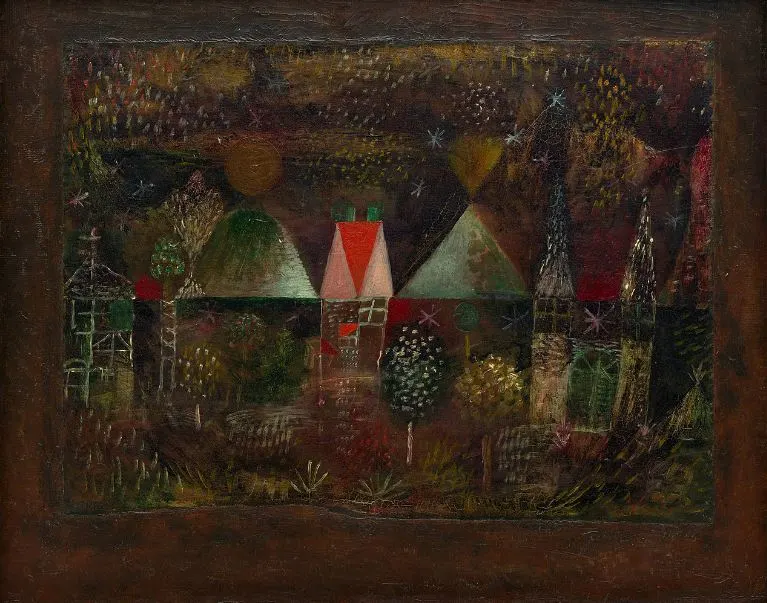 9. Highway and Byways
Date created: 1929
Dimensions: 83,7 × 67,5 centimeters (33 × 26.6 inches)
Location: Museum Ludwig, Cologne, Germany
Highway and Byways is another painting that dates back to shortly after his second trip to Egypt in 1929. He was clearly experimenting with Pointillism during this period in his career, although this reflects in layers of strips in this amazing painting.
The different colors of each line determine what the viewer perceives to be the main highway, which runs through the center, and the byways, which run horizontally all across the canvas. The highway consists of 45 different stripes before it gets absorbed by the blue section on top.
10. Death and Fire
Date created: 1940
Dimensions: 43 × 43 centimeters (17 × 17 inches)
Location: Zentrum Paul Klee, Bern, Switzerland
Death and Fire is the title of one of the final paintings that Paul Klee completed. He finished it in 1940 and died on June 29 of that year. He had been suffering from scleroderma, an autoimmune disease, for several years.
His output was much simpler after 1935 because of this and this is quite clear in this remarkably bright work of art. The face in the center features letters that make up the word "tod" (with a reversed d), the German word for "death."