Even though this Swiss artist was highly individualistic in his approach to art, he was influenced by several art movements during his career.
The influences involved Expressionism, Cubism, and Surrealism, movements that emerged in the first half of the 20th century.
Paul Klee (1879-1940) was a painter and an art theorist. He wrote an important work titled the "Paul Klee Notebooks" in which he explains his ideas about color theory.
In this article, we'll explore some of the most interesting facts about Fish Magic by Paul Klee, a remarkable work of art for multiple reasons.
1. It was completed at a time when Klee was an art teacher
Paul Klee was born in Münchenbuchsee, a small town in the canton of Bern in Switzerland. He was reluctantly allowed to study art at the Academy of Fine Arts in Munich in 1898.
Munich was one of the major cultural centers in Europe at the time and many famous artists studied here, including Franz Marc and Wassily Kandinsky.
His career was abrupted by the outbreak of World War I and he became a soldier during this tragic event. Unlike Marc, he came out unharmed and continued to focus on his art afterward.
After his first commercial success in 1920, he became a teacher at the Bauhaus School, a position he held between 1921 and 1931.
Paul Klee completed this painting titled Fish Magic in 1925, a time when he was a renowned art educator.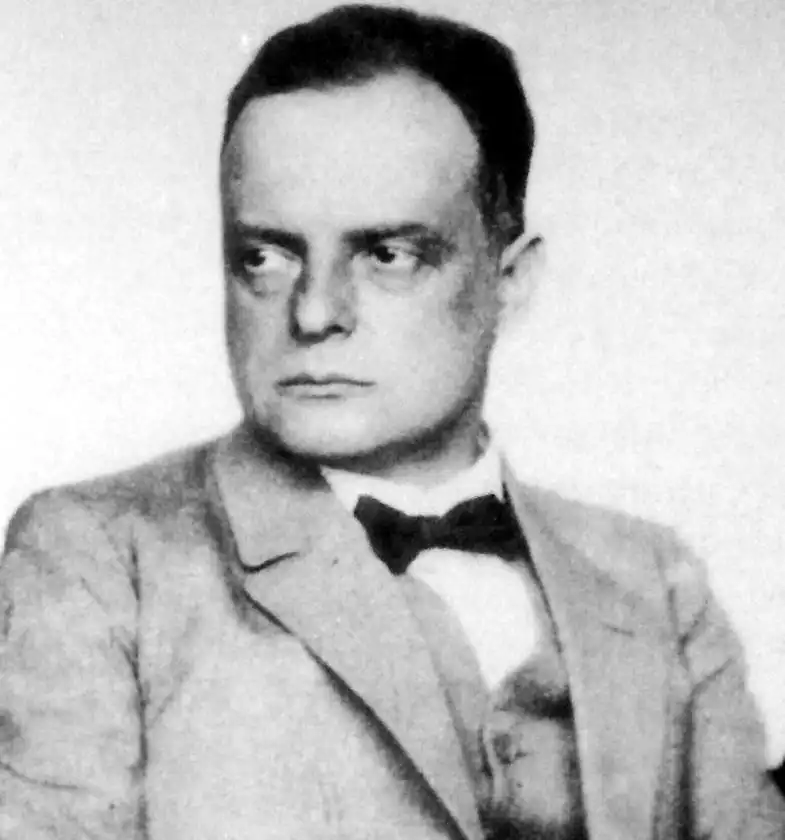 2. It depicts colorful aquatic animals and other peculiar elements
---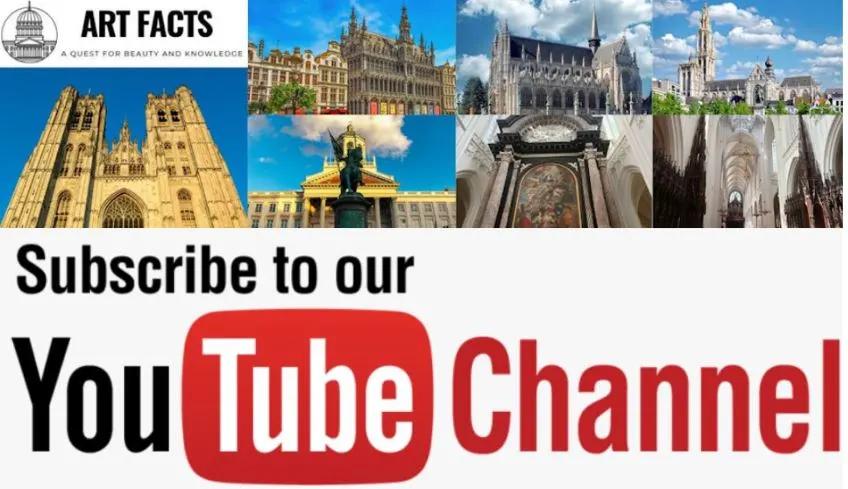 ---
The painting was produced using a combination of oil and watercolor on a wooden panel. It's covered in black paint which gives it a strange atmosphere.
The painting features fish, flowers, colorful circles, and several peculiar beings. The combination between the black surface and colorful elements makes this a remarkable Expressionist painting that also features elements of Surrealism.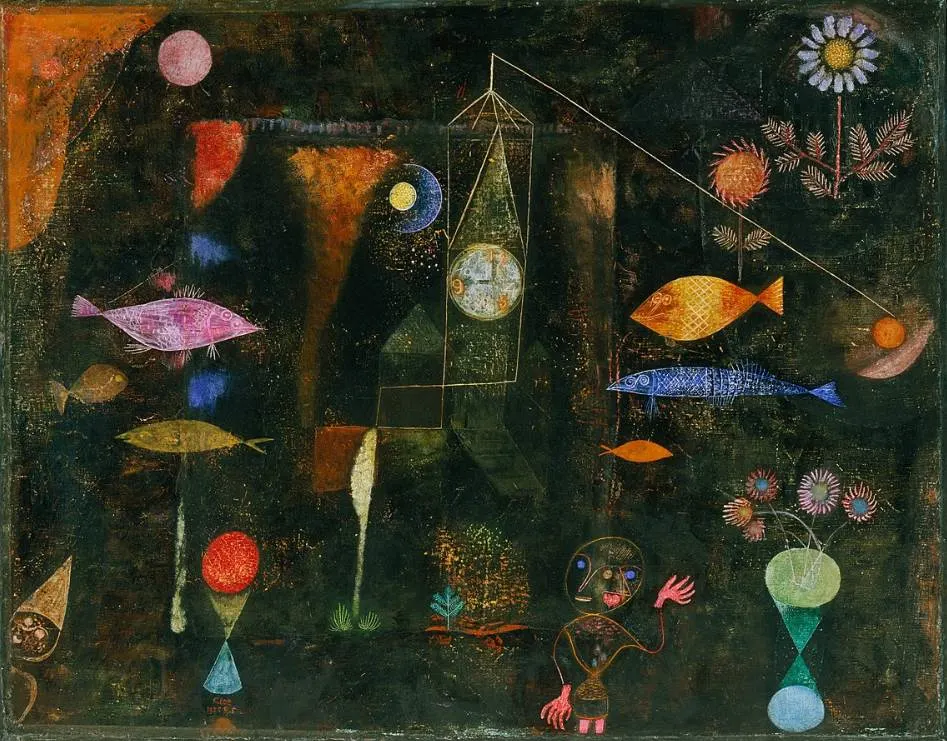 3. Paul Klee used a remarkable technique to produce this painting
The Swiss artist wrote several books explaining the color theory. These are considered to be some of the most important books related to modern art ever written.
Especially his work "Writings on Form and Design Theory" or "Schriften zur Form und Gestaltungslehre" is held in extremely high regard.
To give some reference as to how high, it has been compared to be just as important to modern art as Leonardo da Vinci's "A Treatise on Painting" was to artists from the Renaissance.
He experimented extensively and this was also the case with this painting because it was created using a very uncommon technique.
He first painted the canvas full of colors and then completely covered it with a thick layer of black paint. He then carefully scratched away the black paint to uncover the colorful figures.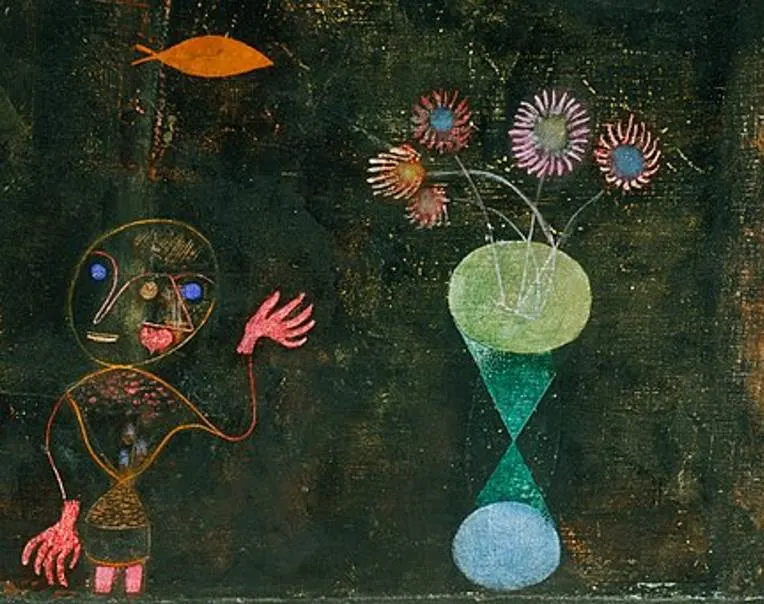 4. The central part of the work features a piece of cotton fabric
This remarkable painting technique isn't the only fascinating element of this painting. The central part also features an uncommon element.
If you look closely, you can see that there is a square piece of cotton known as "a "muslin" attached to it. This was glued on the panel by Paul Klee.
This was partially inspired by the collages produced by Dada artists but also had a deeper meaning.
There's a piece of string attached to it, or at least that's how it looks like, which appears to unveil the entire scene. It's an extraordinary feature that is pretty rare in the world of art, that's for sure.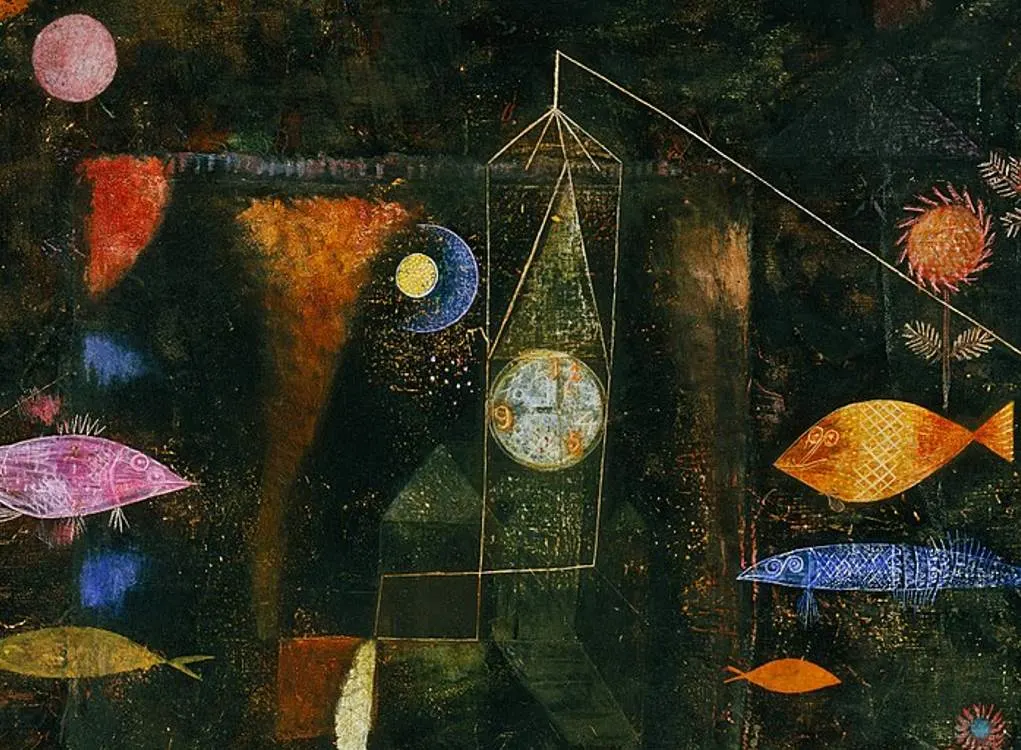 5. Klee wanted to produce a work that intermingles earthly and celestial beings
This painting was completed at a time that Paul Klee was influenced by the Surrealist artists.
The Surrealist manifestos (two of them) had been published in 1924 and this was one of the artist's experiments with it.
The concept behind Fish Magic was to produce a fantastical world where both earthly and celestial beings intermingle. One of these divine creatures can be seen staring at the viewer from the bottom left corner.
Yes, it's really a magical world that Paul Klee created, a captivating one as well.
6. The painting was acquired by an American couple of modern art collectors
The painting was one of the many modern works of art that were acquired by Walter Conrad Arensberg (1878-1954) and his wife Louise.
They were important patrons for emerging artists and played a major role in the development of the career of the French artist Marcel Duchamp (1887-1968).
Apart from works by Paul Klee and Marcel Duchamp, they also collected art produced by Jean Metzinger, Charles Sheeler, Walter Pach, and Beatrice Wood.
7. How big is fish magic by Paul Klee?
Fish Magic by Paul Klee is an oil and watercolor canvas on-panel painting that has dimensions of 77.2 × 98.4 centimeters (30.4 × 38.7 inches).
8. Where is the painting located today?
By the late 1930s, Walter and Louise Arensberg were in urgent need to find a suitable location to store the immense collection of art they had amassed.
What's remarkable is that this wasn't as easy as it initially appeared to be. The Los Angeles County Museum of Art refused to house the collection in 1939.
After negotiating with numerous museums, they eventually donated their entire collection, including Fish Magic, to the Philadelphia Museum of Art.
If you want to admire this magical painting by Paul Klee, then you can do so in Gallery 288 on the second floor of the Brodsky Gallery in this popular museum in Philadelphia.