Every famous artist who lived in the past has a final artwork. In the case of famous Dutch artist and master of the Post-Impressionist movement Vincent van Gogh (1853-1890), this is quite a tragic one and not for the subject matter of the painting itself.
Let's take a closer look at some of the most interesting facts about Tree Roots by Vincent van Gogh, one of the artist's most remarkable paintings for several reasons.
1. It was painted during the final month of his life
Vincent van Gogh checked himself out of the Saint-Paul-de-Mausole asylum in Saint-Rémy-de-Provence in May of the year 1890. He moved to a small village where he could be treated by Dr. Paul Gachet, a doctor whom he painted.
He gradually started picking things up and painted various scenes in and around the small town in what is today the northwestern suburbs of Paris.
Some of his paintings during this period evoke a sense of nostalgia for his home country of the Netherlands, especially his period in Nuenen.
Some of the most famous works he produced here are "The Church at Auvers" and "Wheatfield with Crows." These depict both buildings inside the small town itself as the countryside that surrounded it at the time.
The artist passed away on July 29, a couple of days after he fatally shot himself in the chest. Tree Roots was produced during this final month of his life.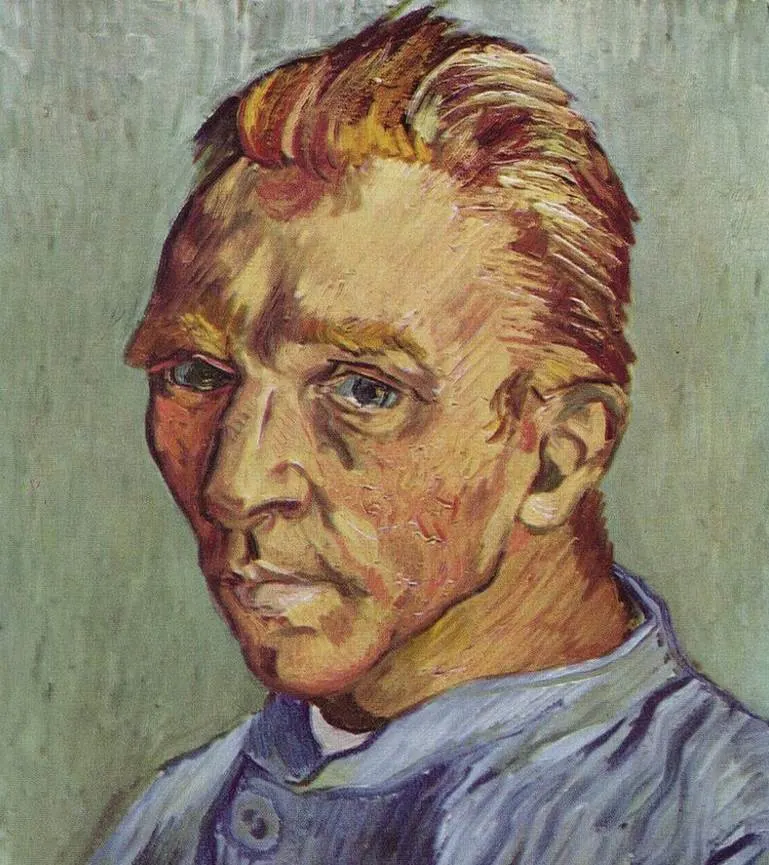 2. Some sources state that it's the final painting van Gogh worked on
The painting depicts a colorful ensemble that doesn't appear to make sense at first. When you closely examine this complicated work of art, you can determine that it depicts tree trunks and roots growing alongside a steep slope.
The types of trees were growing near marl quarries which could be found in the area of Auvers. It's assumed they were planted here to produce timber.
---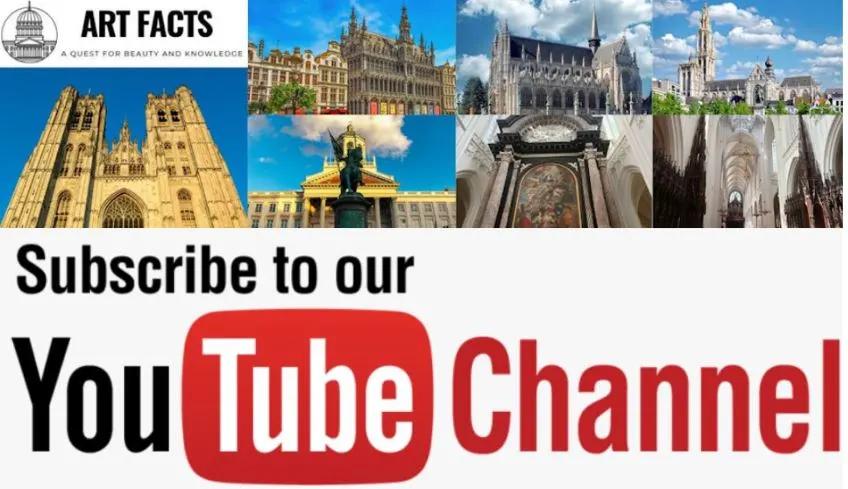 ---
Although there is no certainty, it's assumed that Tree Roots is the final painting that Vincent van Gogh ever worked on. This theory is strengthened by a statement made by his brother-in-law Andries Bonger who mentioned:
The morning before his death, he had painted a sous-bois (forest undergrowth scene), full of sun and life.
3. He made a study about tree roots 8 years earlier in the Netherlands
One of the most remarkable facts about Tree Roots is that he already created studies of the same subject matter several years earlier when he was living in The Hague, a city in the Netherlands.
This study was produced in 1882 and is referred to as "Tree roots in a sandy ground." The dark and gloomy colors of this study indicated the mental state of the artist at the time. He mentioned in a letter to his brother and specifically talked about these tree roots:
Frantically and fervently rooting itself, as it were, in the earth, and yet being half torn up by the storm. I wanted to express something of life's struggle, both in that white, slender female figure and in those gnarled black roots with their knots.
The colors of his final painting are extremely bright in comparison, so it's questionable whether to not he wanted to express the same sentiment as he did in the study 8 years earlier.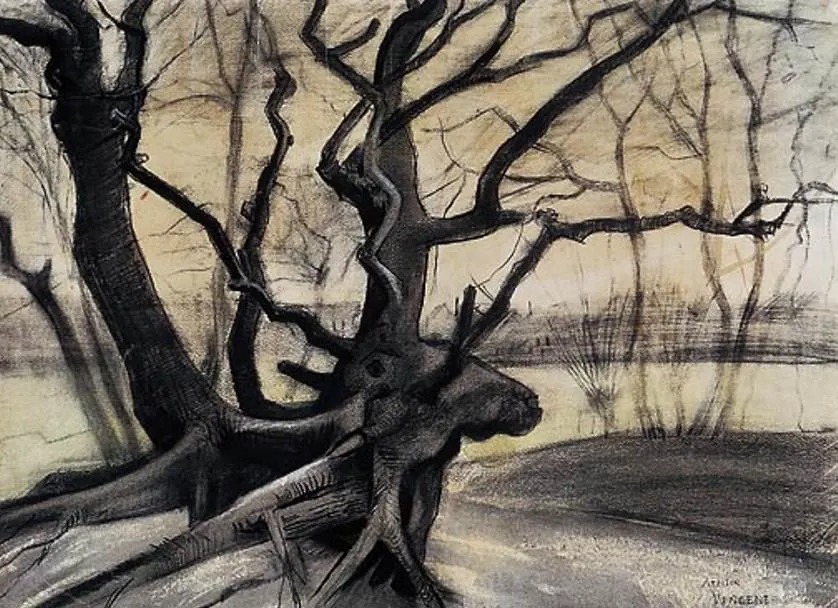 4. It's part of a series of paintings he made in Saint-Rémy and Auvers,
This remarkable painting isn't the only painting of Vincent van Gogh's final period depicting trees and roots. It's part of a much larger series of paintings produced between 1887 and 1890 called "Sous-Bois," referred to as "Trees and Undergrowth" in English.
He painted these works during his periods in Paris, Saint-Rémy, and Auvers, and these were heavily influenced by the paintings produced by the Realism artists of the Barbizon School and the Impressionist artists.
The other famous painting produced during the final months of his life is called "Undergrowth with Two Figures" (June 1890) and is on display at the Cincinnati Art Museum in Cincinnati, Ohio.
5. It's considered to be a predecessor of the Expressionist art movement
Because it's most probably the final work that he ever painted it's hard to judge where Vincent van Gogh was trying to go artistically. It appears to be moving away from the characteristic Post-Impressionist style that defines van Gogh's oeuvre.
In that sense, some art historians believe that it's a predecessor of a new art movement that emerged in the early 20th century called German Expressionism. Moving away from merely depicting reality in some form had been pre-eminent since the Renaissance, but this radically changed starting in the late 19th century.
The German Expressionists and the Expressionist artists of the larger movement laid the foundation for the emerging of abstract art in the 20th century, and Vincent van Gigh played a role in this transition.
6. We probably know where van Gogh set up his easel to paint this work
When the director of the van Gogh Museum in Amsterdam found a postcard depicting a street called the "Rue Daubigny" in Auvers-sur-Oise in 2020, he instantly linked it to Tree Roots by Vincent van Gogh.
The similarities between this street featuring a steep slope covered with tree roots were simply too big to be ignored. This instinct was confirmed when a historical photograph was uncovered in 2021 depicting this exact spot.
The location where the artist set up his easel is just 150 meters (492 feet) away from the Auberge Ravoux, the place where he was staying during the final 70 days of his life.
7. How big is Tree Roots by Vincent van Gogh?
It appears that Vincent van Gogh was attempting to broaden his artistic scope during the final months of his life, and this also included the type of canvases he used.
This painting was produced on a so-called "double-square canvas" which was much bigger than the ones he used before. This painting has dimensions of 50 × 100 centimeters (19.7 × 40.6 inches).
8. Where is this van Gogh painting located?
What better place to admire the extensive oeuvre of Vincent van Gogh than at the Van Gogh Museum in Amsterdam, right?
With over 2 million visitors a year it's not only one of the most famous museums in the Netherlands (the nearby Rijksmuseum is a close competitor), but also one of the most popular museums in the world.
This painting is on display in this museum that features some of the artist's ultimate masterpieces such as "The Potato Eaters" (1885), "The Yellow House" (1888), and "Sunflowers" (1889), to name just a few.