You will hardly find a better collection of paintings depicting life in the Dutch Republic in the 17th century than in the oeuvre of this Dutch Golden Age painter.
Considered to be the leading genre painter of his time, Jan Steen (1626-1679), mainly focused on painting common life during this glorious period in Dutch history.
His paintings overflow with a particular sense of humor but also dive deeper into various psychological elements that were common in this period in history.
In this article, you'll discover some of the most interesting facts about Jan Steen and the remarkable Dutch Golden Age paintings that he created.
1. He was born and raised in a city in the west of the Dutch Republic
The 17th century not only saw the rise of the Dutch Republic to one of the most powerful nations on the planet but also the emergence of multiple renowned artists.
Jan Havickszoon Steen was born in Leiden, a city in the Dutch province of South Holland which is situated in the utmost western part of the country.
The city flourished during the 16th and 17th centuries and became famous as the center of the publishing business in the Dutch Republic.
The city's population grew from nearly 50,000 inhabitants when Steen was born in 1620 to about 70,000 when he passed away in the 1670s.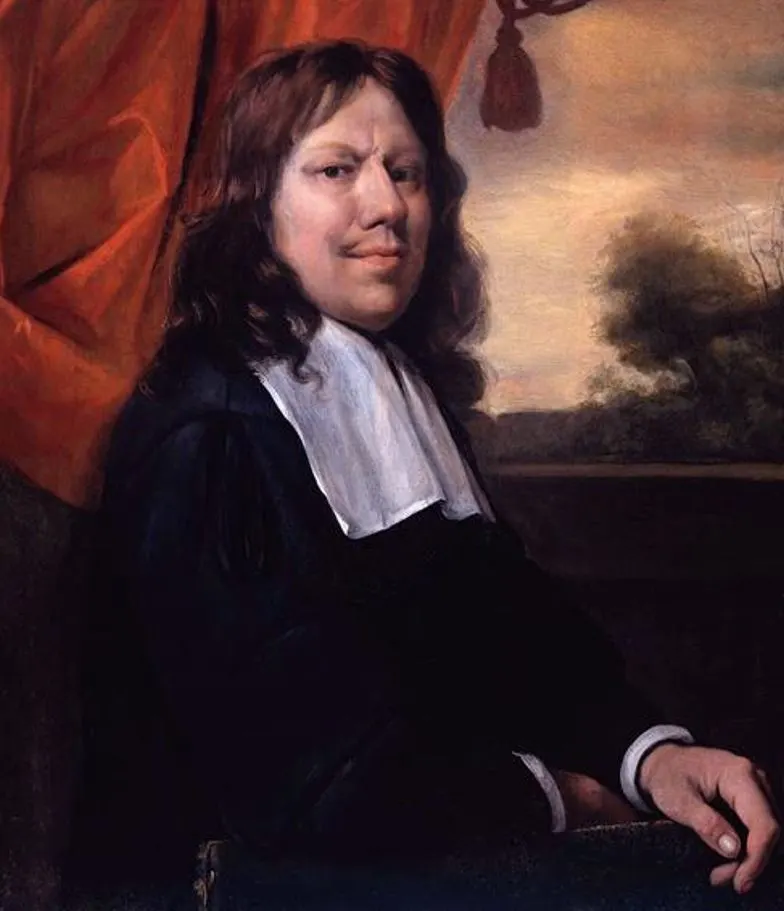 2. His family were wealthy brewers who ran a local tavern
The Dutch painter was born into a Catholic family of brewers, a profitable business during the jolly Dutch Golden Age.
---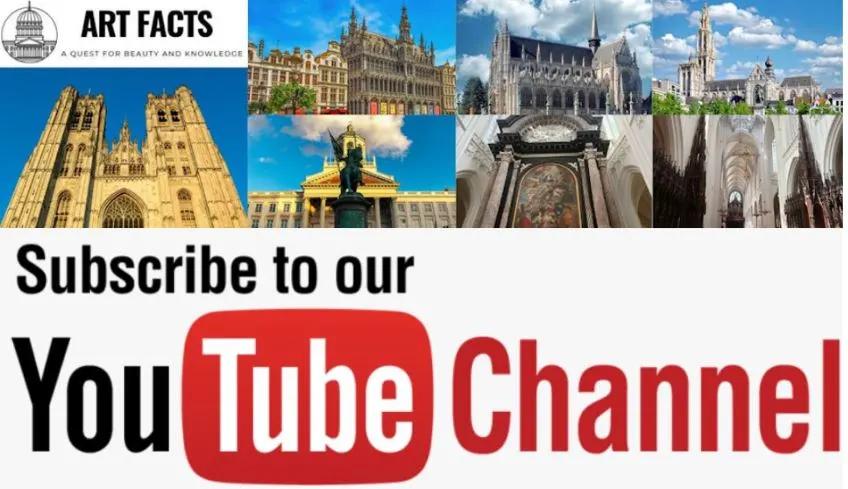 ---
His family was well off and also ran a local tavern called "The Red Halbert." The scenes inside his family's business provided him with copious amounts of inspiration throughout his career.
Steen briefly managed his own brewery when he lived in Delft between 1654 and 1657 (as a result of the Delft Explosion in 1654 which crashed the art market) but he mainly focused on painting as his full-time job.
3. He went to the same school as Rembrandt during his childhood years
He spent his childhood years in his home city and his family was wealthy enough to provide him with a decent education.
He studied at the local Latin school, the main grammar school in European cities between the 14th and 19th centuries, so he was surely an educated man.
Steen probably enrolled at the University of Leiden but he never earned his degree, so there has been some speculation that he might not have attended classes here at all.
What's interesting is that he went to the same Latin School as Rembrandt van Rijn (1606-1669), another famous Dutch artist from Leiden.
4. Jan Steen was probably trained by 3 different artists
The training of Jan Steen is a bit obscure, but contemporary records state that he was a pupil of three different artists in his hometown and Utrecht.
These artists are:
Nicolaes Knüpfer (1603–1660) – A German artist who inspired his compositions and use of color.
Adriaen van Ostade (1610-1685) – A Dutch artist who focused on painting scenes from everyday life.
Jan van Goyen (1596-1656) – A Dutch landscape painter who became his father-in-law.
5. He co-founded the Guild of Saint Luke in Leiden in the late-1640s
Jan Steen is credited to be the co-founder of the first of the three Guilds of Saint Luke that were established in Leiden.
He did so in 1648 together with his colleague Gabriël Metsu (1629-1667), another talented Dutch painter who produced a wide range of paintings, including portraits, still lives, and history paintings.
What's remarkable is that he moved into the house of Jan van Goyen in The Hague shortly after to become his pupil.
6. He married the daughter of his teacher and the couple had 8 children
Love was most likely the reason why he moved from his native Leiden to The Hague to become a pupil in the house of Jan van Goyen.
He married van Goyen's daughter Margriet on October 3, 1649, and the couple eventually ended up having 8 children.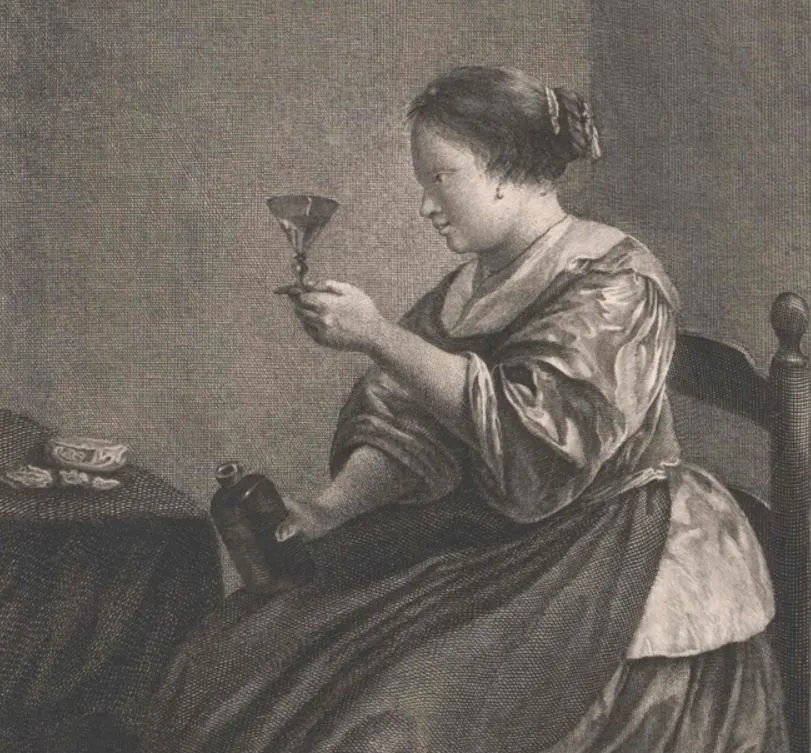 Steen continued to work in the studio of his father-in-law until he moved to Delft in 1654. This was the year that the disaster called the "Delft Explosion" took place.
He ran his father's brewery called "De Slang" or "The Snake" for 3 years but this didn't turn out to be a big success.
7. He moved several times throughout his life but returned to his native Leiden
He lived in The Hague ad Delft and he moved to the small town of Warmond just north of his native Leiden between 1656 and 1660.
He moved once again to Haarlem where he lived with his family between 1660 and 1670. His wife died in 1669 and his father in 1670.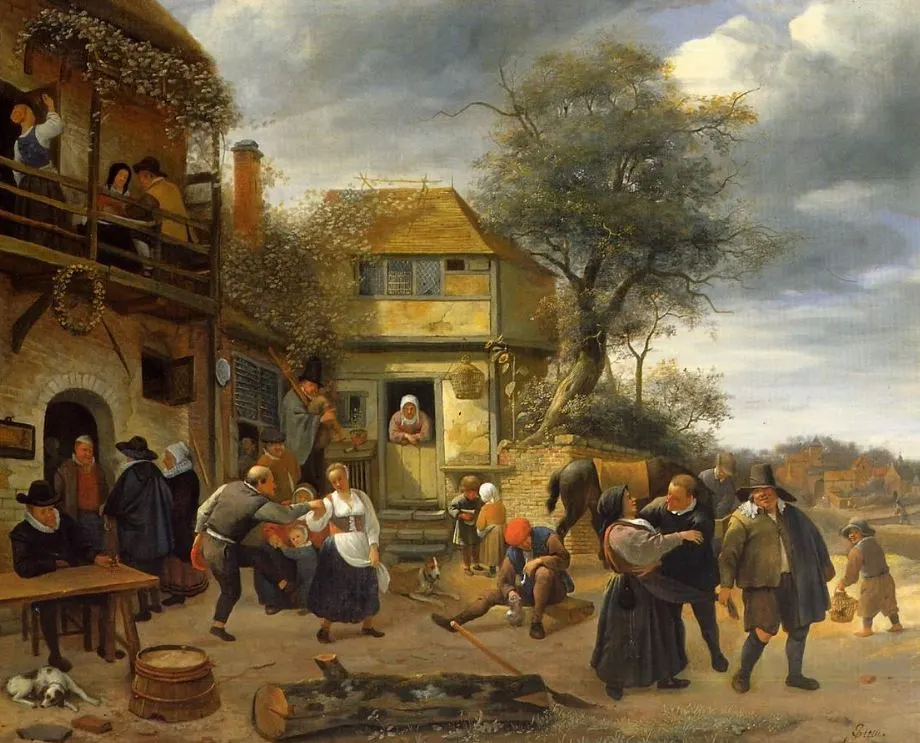 He eventually came back to Leiden and lived here for the remainder of his life. He opened his own tavern in 1673, the year following the so-called "Disaster Year" of 1672.
He married once again in 1673, making a young woman named Maria van Egmont his wife, and he had another child. He finally passed away in 1679 after several years of heavy drinking.
8. Most of his paintings depict daily life in the 17th-century Dutch Republic
Steen's main source of inspiration came from daily life in the Dutch Republic. His genre paintings are defined by a remarkable sense of humor and bright colors.
Many of his paintings are engulfed in chaos. The term "a Jan Steen household" was invented to define this type of messy scene full of people and objects.
When you're able to look through the chaos, you can find many Dutch proverbs and also warning signs for the viewer not to replicate this type of behavior.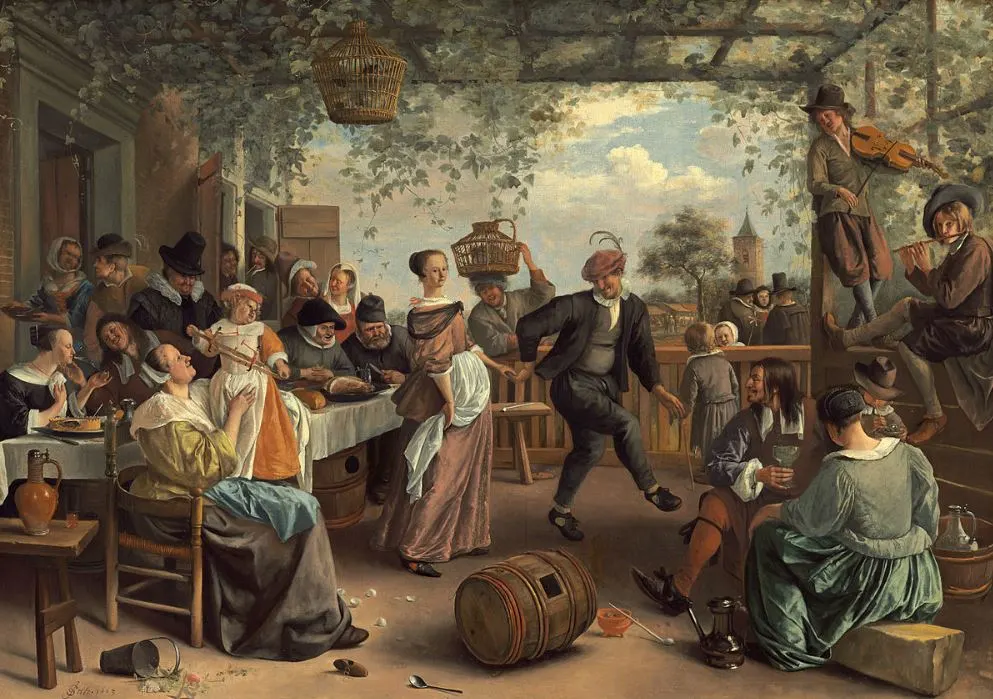 9. It has been suggested that Steen was influenced by the local theater guild
It has been suggested that daily life wasn't the only source of inspiration for Jan Steen. He often portrayed comical figures and many of his works feature imaginary scenes.
He was likely inspired by the members of the theater Guild of the Rhetoricians or "Rederijkers" in his native Leiden.
Many of his works indeed provide the impression that it depicts the stage of a theater performance.
Because of this, it's likely that several of the figures in his paintings are fictional characters from plays that he saw during his lifetime.
10. Less than half of the total number of paintings he completed have survived
Steen produced an estimated 800 paintings during his prolific carer, but only about 350 paintings have survived through the centuries.
Even though scenes from daily life in the Dutch Republic form the core of his oeuvre, he also painted several other types of paintings such as:
Portraits
Still LIfes
Historical scenes
Mythological scenes
Landscapes
Like most Dutch Golden Age painters, he was a master of light and heavily focused on details. This alone makes his oeuvre incredibly fascinating to look at.