When this world-famous Dutch artist invited one of his colleagues to the town of Arles in Southern France, it ended in tragedy.
Vincent van Gogh (1853-1890) suffered from a severe mental breakdown which resulted in the infamous ear-cutting incident.
After a period in the hospital in Arles, he voluntarily checked into a mental hospital that was known as the "Saint-Paul-de-Mausole asylum" near Saint-Rémy in the Provence Region.
He had his ups and downs during his stay here and produced some of his most famous paintings when he was trying to pick himself up.
Let's take a closer look at a work titled "Green Wheat Field with Cypress," one of Vincent van Gogh's most amazing paintings.
1. It was completed about a month after he arrived at the Saint-Paul Asylum
Paul Gauguin (1848-1903) visited Vincent van Gogh during the final months of 1888. The Dutch painter repeatedly asked his colleague to come over that year.
He decorated the Yellow House where he stayed with his famous Sunflowers paintings to welcome Gauguin and everything went rather well during the first couple of weeks.
The reality was that both men didn't get along and that tension gradually grew. Vincent wasn't the easiest person to be around and he found himself increasingly annoyed.
This culminated in the incident in late December in which he cut off part of his left ear. After a brief stay at the hospital in Arles, he decided the check himself in at the Saint-Paul-de-Mausole asylum.
---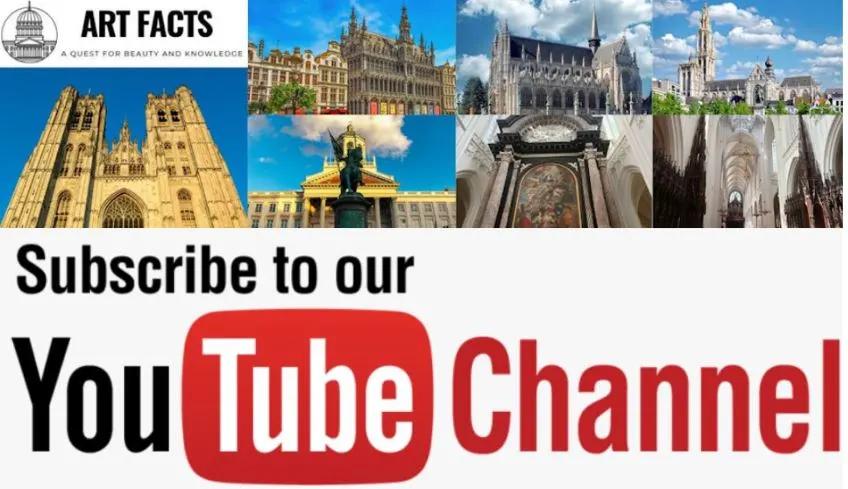 ---
He arrived here on May 8, 1889, and completed Green Wheat Field with Cypress a month later in June 1889.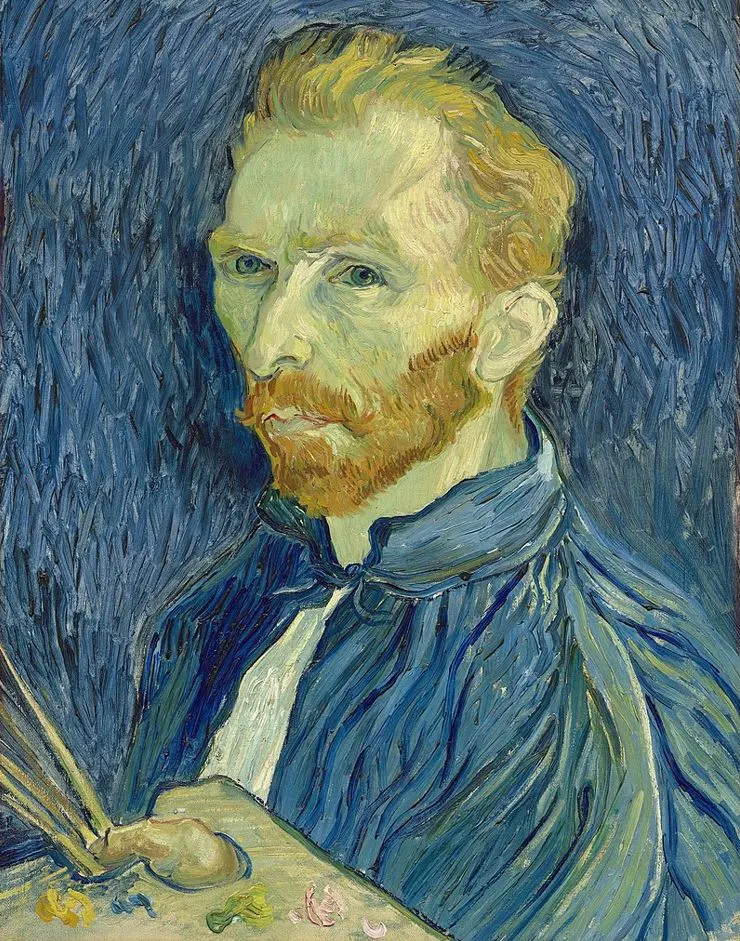 2. It depicts the scenery just outside of the mental hospital where he stayed
Vincent wasn't allowed to leave the hospital grounds without a guardian. He quickly found himself without subject matter in the garden of this place so he simply had to visit the area around it.
Green Wheat Field with Cypress depicts the scene just outside of the asylum which is located in a rural area in the Provence region of Southern France.
This is really a beautiful region full of wheat fields, mountains, and the cypress trees he loved to paint so much.
This remarkably green painting depicts the wheat field as it's still ripening to become yellow. A small house stands right next to the green tree that dominates the central part of the composition.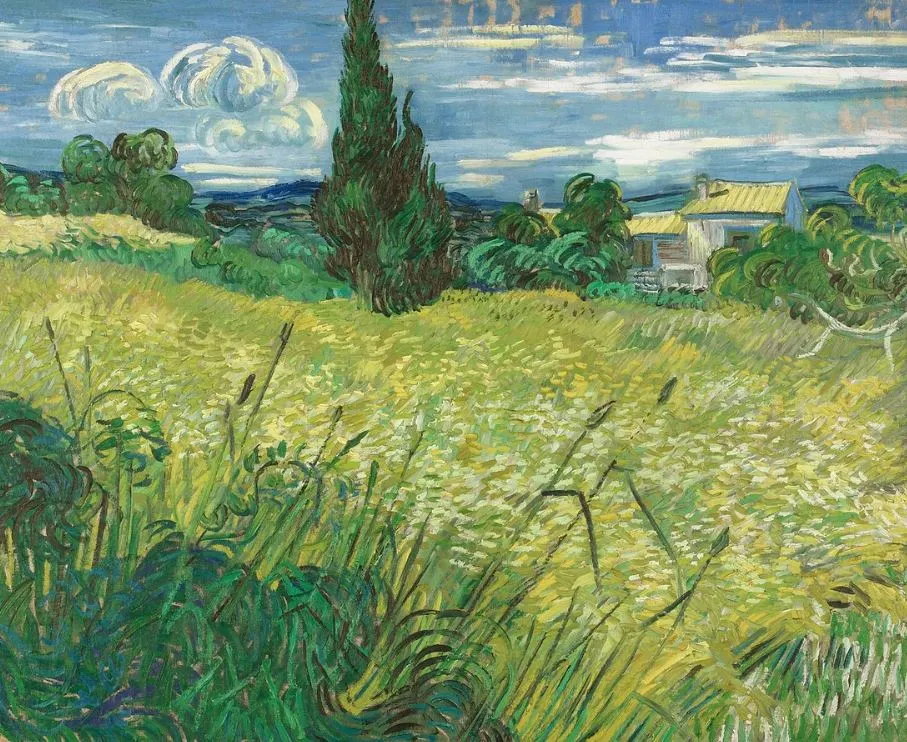 3. Van Gogh completed one of his best-known paintings around the same time
June of the year 1889 was an important month in the career of Vincent van Gogh. Not only was he allowed to leave the asylum more frequently but he also painted one of his most famous works then.
The Starry Night is one of the paintings he completed at that time and is arguably his most famous work. It depicts the view outside of his room at the asylum.
The attention of this painting is focused on the sky with vibrating stars and the moon, but a dark cypress tree also emerges on the left side of the canvas.
If you want to admire this mesmerizing painting then have to visit New York City because it's part of the collection of the Museum of Modern Art (MoMA).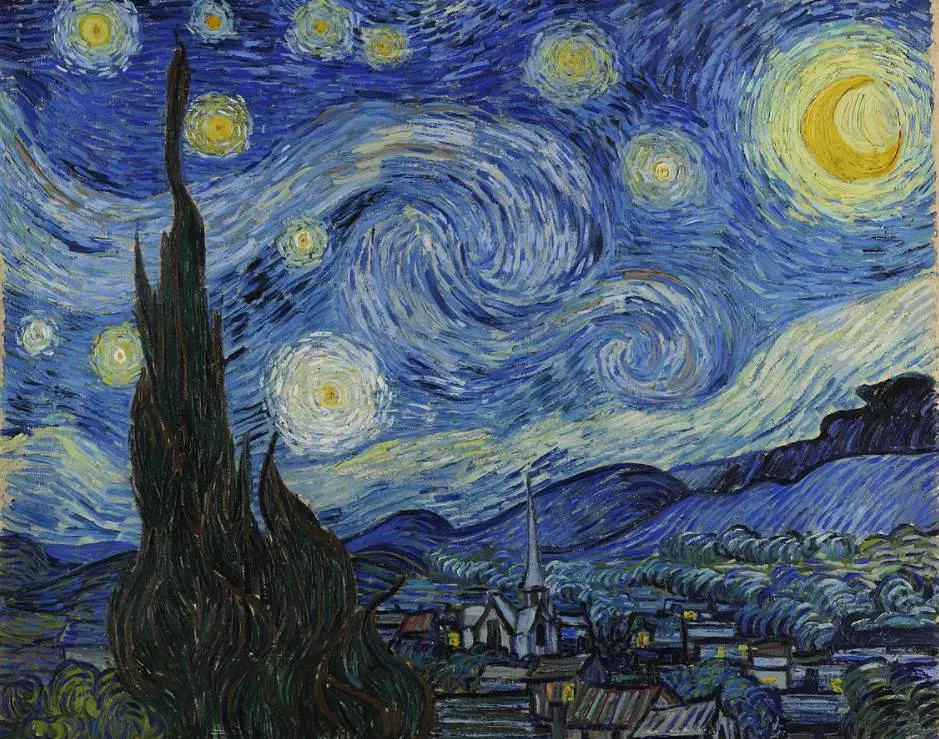 4. He made an ink drawing before starting to paint this work
Vincent van Gogh was such a prolific artist that he produced over 900 oil paintings in a career that lasted only about a decade.
Not only was he forced to refrain from painting during several mental breakdowns, but he also completed over 1,100 drawings.
These usually served as preparatory studies of his oil paintings, as can be seen in the drawing he made titled "Wheatfield, Saint-Rémy de Provence."
He sent this drawing to his brother Theo along with a letter in early July 1889 and it's now held at the Morgan Library & Museum in Manhatten, New York City.
5. The artist made a reference to a flower when he described the sky
Vincent's letters are a great source to figure out the thought process that went behind the paintings he completed.
He often wrote to his brother Theo van Gogh (1857-1891) but also to other family members, including his sister Wilhelmina van Gogh (1862-1941).
In one of his letters to his sister Wil, he made a reference to the blue sky in Green Wheat Field with Cypress which he compared to the color of forget-me-not flowers.
In this letter he wrote:
The painting depicts a field of yellowing wheat surrounded by brambles and green bushes. At the end of the field, a little pink house with a tall and dark cypress tree that stands out against the distant purplish and bluish hills, and against a forget-me-not blue sky streaked with pink whose pure tones contrast with the already heavy, scorched ears, whose tones are as warm as the crust of a loaf of bread.
6. The painting combines two popular elements in van Gogh's oeuvre
The prolific Dutch painter completed several series of paintings that depict the same subject matter. His Irises, Almond Blossoms, and Sunflowers are among his best-known series.
He also completed several paintings that depict cypresses and wheat fields, including several variations that depict both of these elements together.
Wheat Field with Cypresses is a series of three very similar paintings that are housed at the MET in New York and the National Gallery in London. The smallest version is held in a private collection.
As you can see, these artworks were produced a bit later in July of 1889, a time when the wheat was already ripe.
7. How big is Green Wheat Field with Cypress by Vincent van Gogh?
The Dutch artist managed to quickly produce paintings because he worked on standard-sized canvases. Many of his works were painted on so-called "Size 30 canvases."
Green Wheat Field with Cypress by Vincent van Gogh is an oil on canvas painting that has dimensions of 73 × 92.5 centimeters (29 × 36.4 inches).
8. Where is van Gogh's beautiful painting located today?
It's likely that this painting was one of the works that Vincent sent to his brother Theo in Paris in September 1889.
Theo was an art dealer who sponsored the career of his older brother and who was one of his greatest admirers.
Today, Green Wheat Field with Cypress is part of the collection of the National Gallery in Prague which is housed at the Fair Trade Palace in the heart of the capital city of the Czech Republic.