When Pablo Picasso (1881-1973) met a 17-year-old girl in Paris in 1927, it inspired the Spanish artist to produce a series of peculiar paintings of her.
He completed this fascinating painting in Picasso's distinctive style full of colors and symbolism a few years after he met her.
Let's take a closer look at some of the most interesting facts about Girl Before a Mirror by Pablo Picasso, a work with a remarkable story to tell.
1. It was completed 5 years after he met his future mistress
Pablo Picasso was one of the co-founders of the Cubist art movement. Cubist artists broke up fields of color and reassembled them to produce distinctive elements.
After years of struggling to make his name as an artist, he finally managed to find recognition in the early 20th century with his Cubist paintings.
During the 1920s he started experimenting with other painting techniques. He was already a world-famous artist at the time which offered him artistic freedom.
He married a Ukrainian ballerina named Olga Khokhlova (1891-1955) and the couple has one son named Paulo who was born in 1921.
He met his first mistress in 1927 and completed this painting of her in 1932.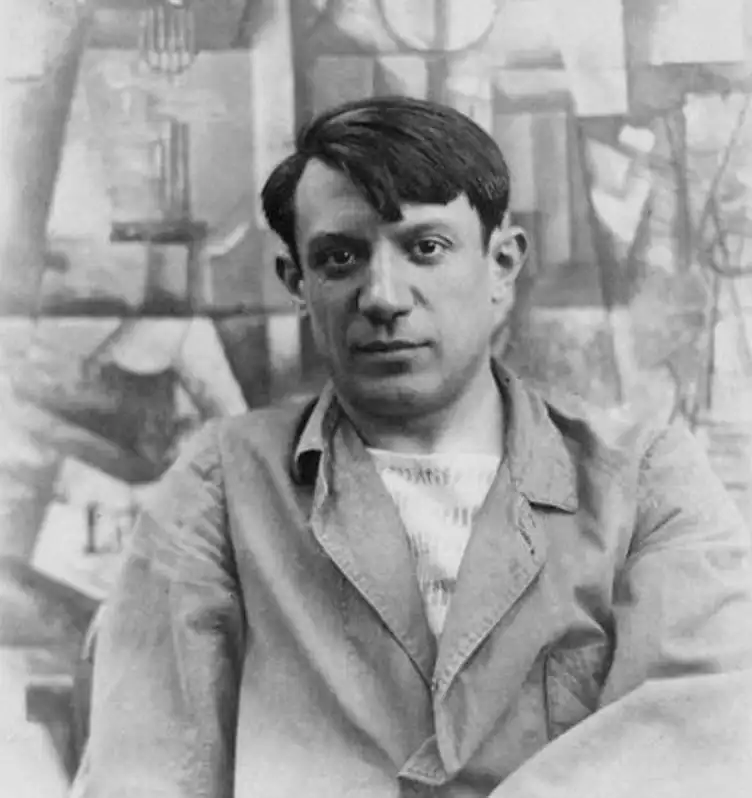 2. It depicts Marie-Thérèse Walter who stares into a mirror
Picasso was always somewhat of a playboy and never managed to stay loyal to the women in his life.
---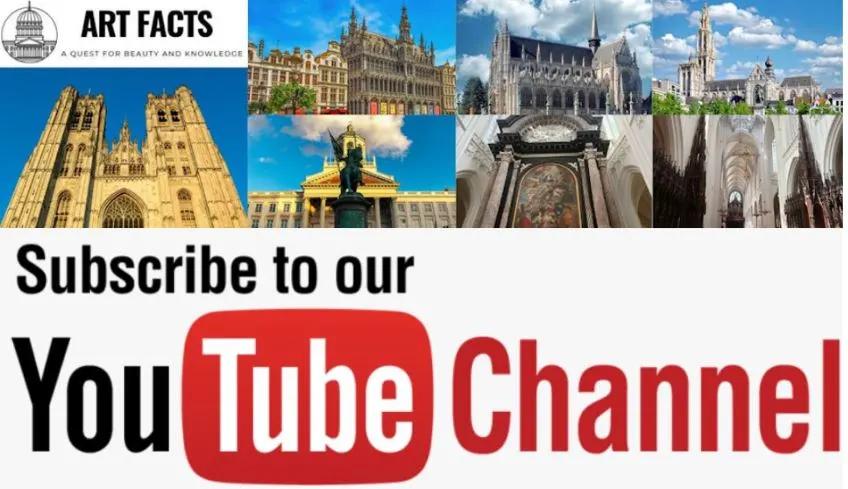 ---
He met Marie-Thérèse Walter (1909-1977) outside of the Galeries Lafayette in Paris when she was only 17 years old. The famous artist didn't have to put much effort to seduce the young girl as he introduced himself as follows:
You have an interesting face, I would like to do a portrait of you. I am Picasso.
Between 1927 and 1932, he produced a large number of paintings of Walter, including this remarkable work of the girl staring into a mirror.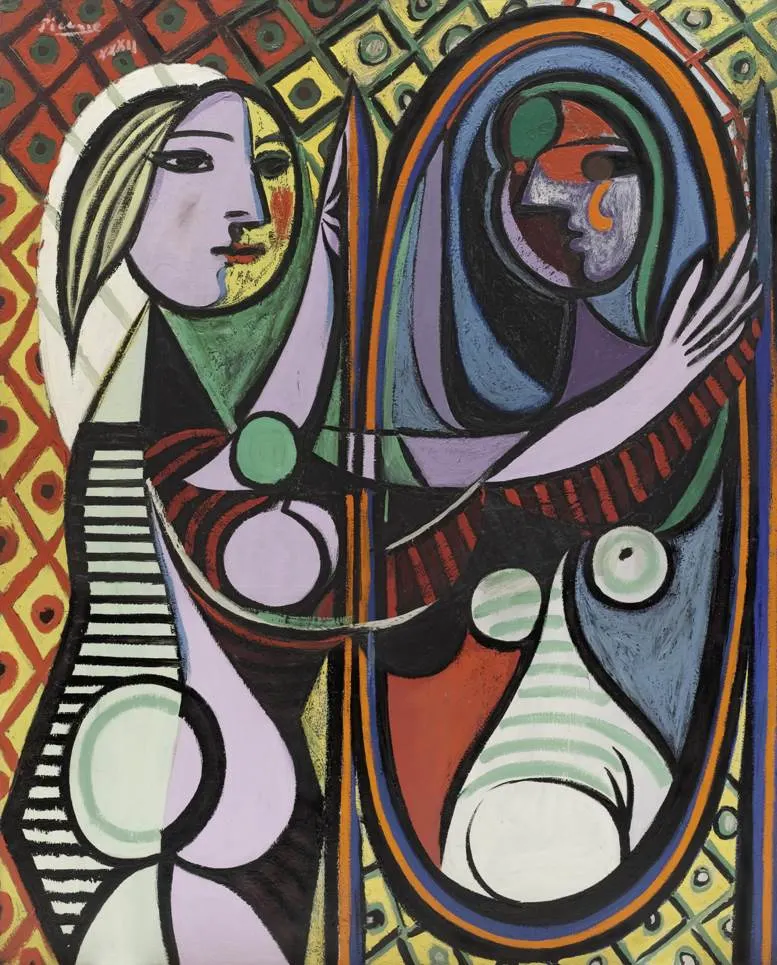 3. Picasso himself was one of the painting's great admirers
1932 was a great year for the artist professionally. He already produced so many artworks in the past couple of decades that the art dealership "Galerie Georges Petit" honored him with a retrospective exhibition.
Whether or not this was the reason why he produced so many portraits of his lovely mistress remains unknown, but he certainly produced many that year.
Of all the portraits of Marie-Thérèse Walter that he painted, he reportedly admired this one the most.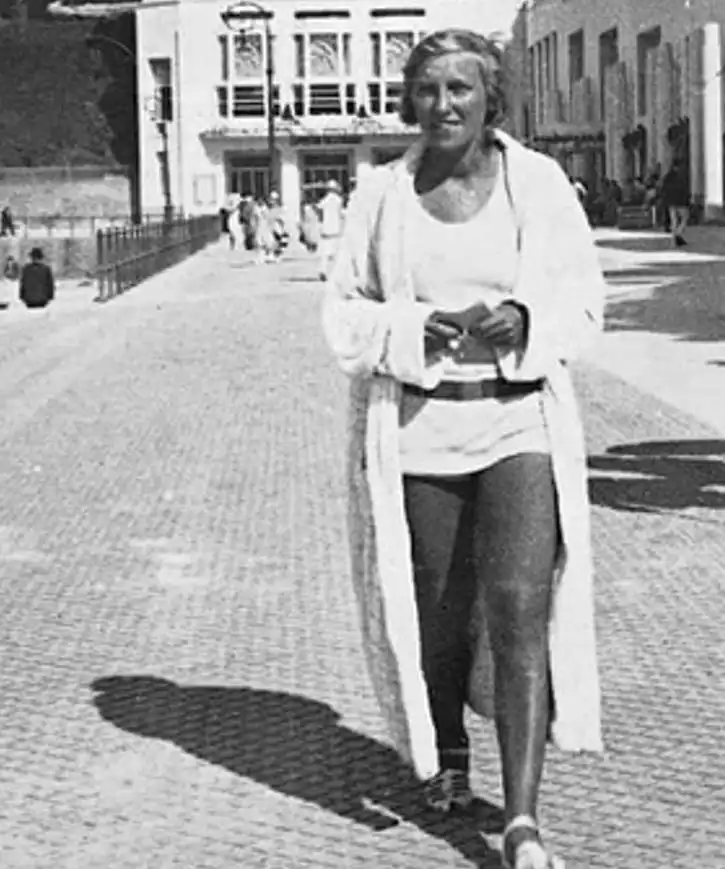 4. The painting integrates both Cubist and Surrealist elements
Picasso continued to cultivate the distinctive Cubist style that he developed in the early 20th century throughout his career.
His work became more colorful as he matured and this painting is a prime example of the colorful Cubist style that he had adopted at the time.
Several elements of the girl are broken up and rearranged to produce a remarkable composition. Therefore, these works have often been compared to stained-glass windows.
The painting is also reminiscent tot he Surrealist art movement that emerged around this time.
The use of distinctive colors has led to art historians labeling this phase of his career as his "Gauguin phase," a reference to the colorful paintings of Post-Impressionist artist Paul Gauguin (1848-1903).
5. Picasso integrated a variety of complex symbolism
Life and death and their relationship with each other were always some of the key elements of Pablo Picasso's art.
This started way back in his blue period and continued to be reflected in paintings that at first glance appear to be joyful.
Girl Before a Mirror is a perfect example because the young and beautiful girl on the left sees a reflection of an old version of herself in the mirror.
Other paradoxes that are intertwined into a single composition are the sun and the moon, light and shadow, and the color scheme of the elements.
The diamond pattern of the background provides a sense of depth into a painting in which Picasso aimed to emphasize the two-dimensional nature of the canvas.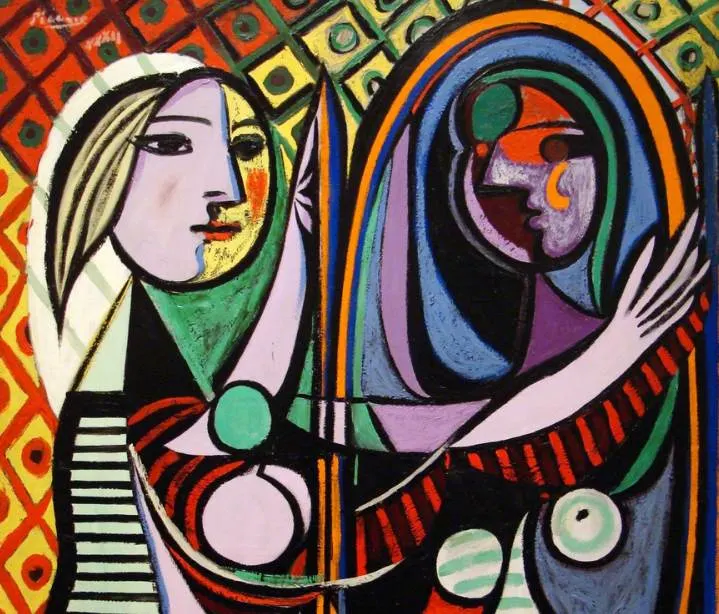 6. The painting was exhibited in 1932 and it had bad consequences for the artist
The 1932 retrospective exhibition of Picasso's works marked the beginning of the end of the relationship between Pablo Picasso and his wife Olga Khokhlova.
He had managed to keep the relationship between himself and Walter a secret as she lived in an apartment right across from his art dealer in Paris.
He even acquired a mansion outside of Paris called the Château de Boisgeloup so he could spend time alone with his mistress, far away from his wife.
The sexually charged content of many of the portraits of his mistress resulted in alarm bells ringing with his wife. A painting titled "Le Rêve" (1932) is perhaps the best example of this.
The couple eventually broke up when Khoklova found out Walter was pregnant at the end of 1934. She instantly moved to Southern France and Picasso was forced to pay her a large allowance.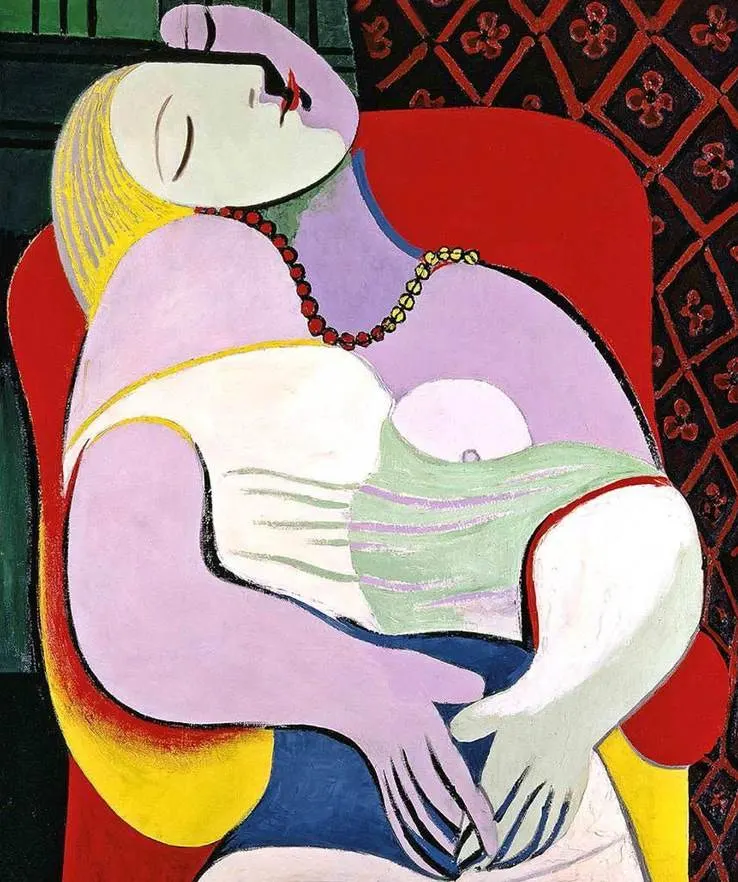 7. How big is Girl before a Mirror by Pablo Picasso?
Girl Before a Mirror by Pablo Picasso is a relatively large painting with dimensions of 162.3 × 130.2 centimeters (63.9 × 51.3 inches).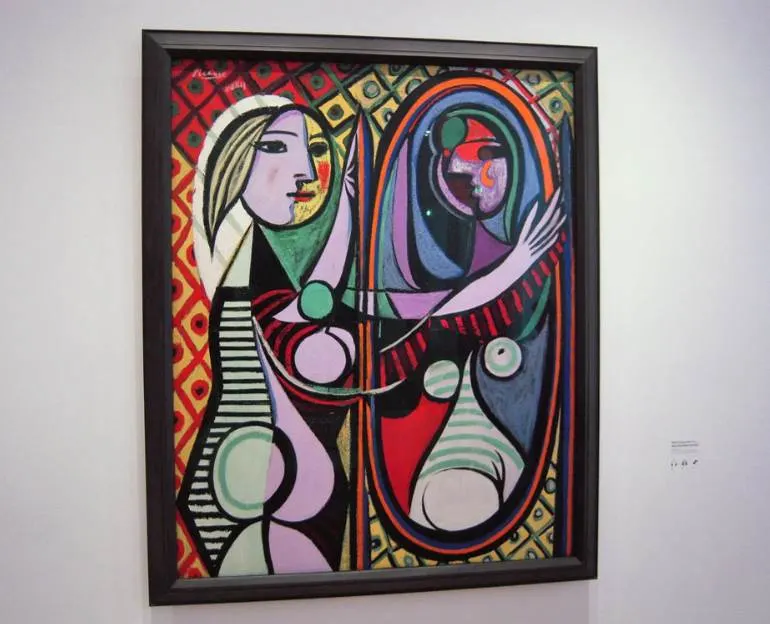 8. Where is the painting located today?
The painting remained in the personal collection of Pablo Picasso for several years before it was acquired by French art dealer Paul Rosenberg (1881-1959) around March 1936.
Rosenberg was one of the main art dealers of modern art in the 20th century and owned paintings by Pablo Picasso, Georges Braque, and Henri Matisse.
He sold Girl Before a Mirror to the Museum of Modern Art in New York City in December 1937 and the painting is still in the collection of the MoMA in Midtown Manhatten today.