One of the greatest museums in the United Kingdom can be found in the heart of Cambridge, a university city in East England.
The Fitzwilliam Museum was founded in 1816 according to the will of Richard FitzWilliam, 7th Viscount FitzWilliam (1745-1816).
He owned an impressive library and a collection of art and added the sum of £100,000 to build a museum, not too shabby in the early 19th century.
The building now referred to as the "Founder's Building was erected between 1837 and 1843 and the museum first opened its doors in 1848.
The collection size of the museum today comprises over 600,000 objects that are divided into 5 departments. These include Antiquities, Applied Arts, Coins and Medals, Rare Manuscripts and Printed Books, and Paintings.
The museum is free to visit and is operated by the University of Cambridge. It's one of the branches of the University of Cambridge Museums consortium which manages 8 museums.
In this article, we'll take a closer look at some of the most famous paintings at the Fitzwilliam Museum.
1. L'Allée en Automne – Vincent van Gogh
Date created: 1885
Dimensions: 64.5 x 86.5 centimeters (25.3 x 34 inches)
L'Allée en Automne is a painting by Vincent van Gogh (1853-1890), the troubled Dutch artist who developed a unique style of Post-Impressionism paintings.
This work depicts a landscape in Autumn in the Netherlands. It was completed during the early phase of his career when he was still living in Nuenen, the Netherlands.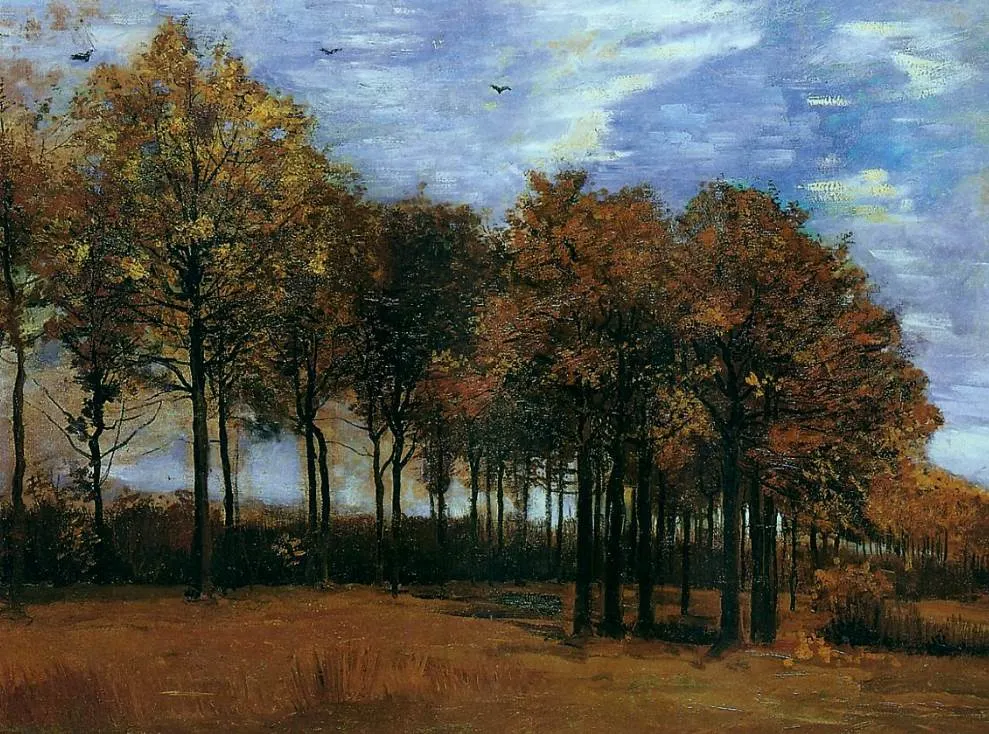 2. Venus and Cupid with a Lute Player – Titian
Date created: 1555-1565
Dimensions: 150.5 x 196.8 centimeters (59.25 x 77.48 inches)
---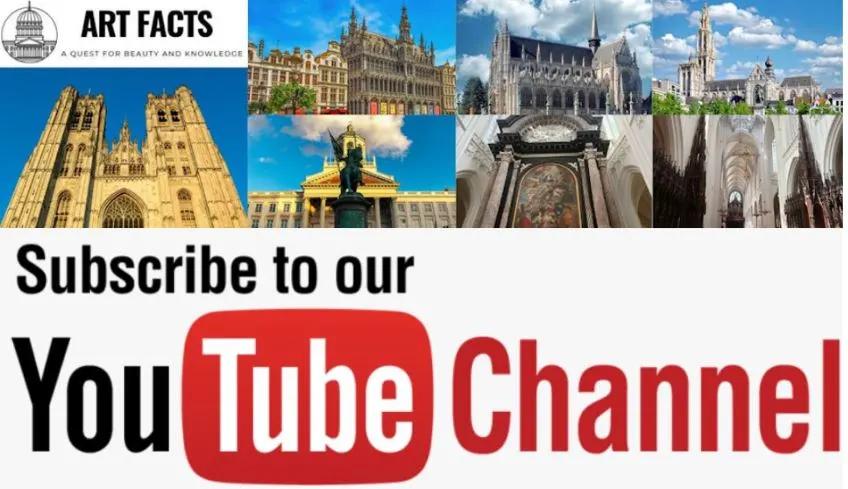 ---
Venus and Cupid with a Lute Player is a painting by Titian, the renowned Renaissance master who had an extremely prolific career in the 16th century.
It's a typical Venus painting by the Italian painter who included the nude figure of the Roman goddess accompanied by a Cupid and a musician. There's a landscape in the background as well.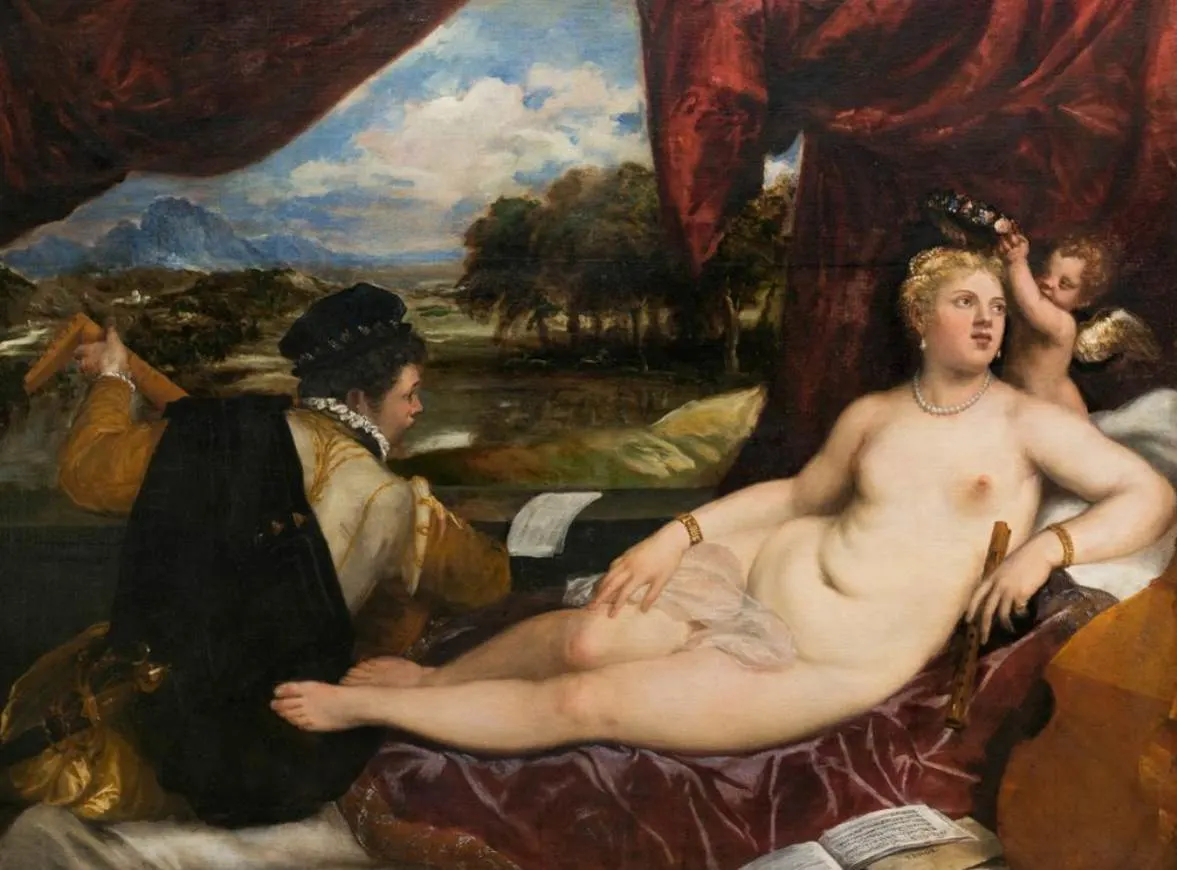 3. A Stoneware Vase of Flowers – Jan Brueghel the Elder
Date created: 1607-1608
Dimensions: 60.3 x 42.2 centimeters (23.74 x 16.61 inches)
A Stoneware Vase of Flowers is a still life painting by the Flemish artist of the Mannerist era Jan Brueghel the Elder (1568-1625). It depicts a wide range of flowers, including tulips, forget-me-nots, daffodils, and irises.
Brueghel was an extremely versatile artist who was able to produce a lot of different types of paintings. "Flower Brueghel" was just one of the many nicknames he earned during his career.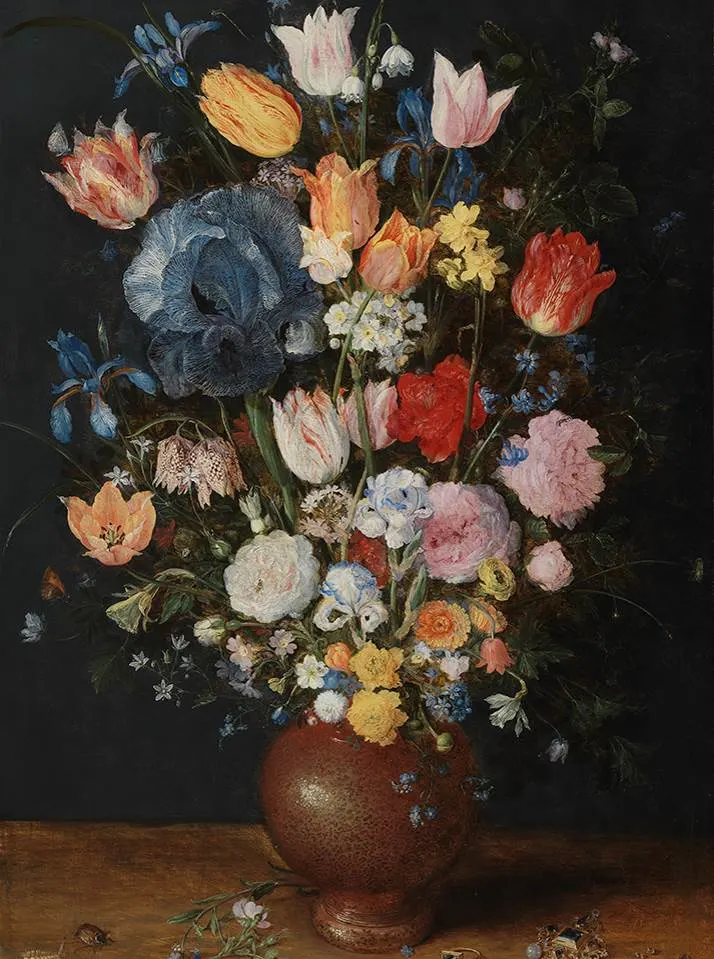 4. The Death of Hypolitus – Peter Paul Rubens
Date created: 1611-1613
Dimensions: 50.2 x 70.8 centimeters (19.76 x 27.87 inches)
The Death of Hypolitus is a relatively small painting by Peter Paul Rubens (1577-1640), another renowned Flemish artist and close friend of Jan Brueghel the Elder.
The painter was also a diplomat and he was known for his huge Baroque paintings in the typical style full of exaggerated drama and motion. This painting, which depicts the tragic faith of Hypolitus, the son of Theseus according to Greek mythology, highlights the style of Rubens.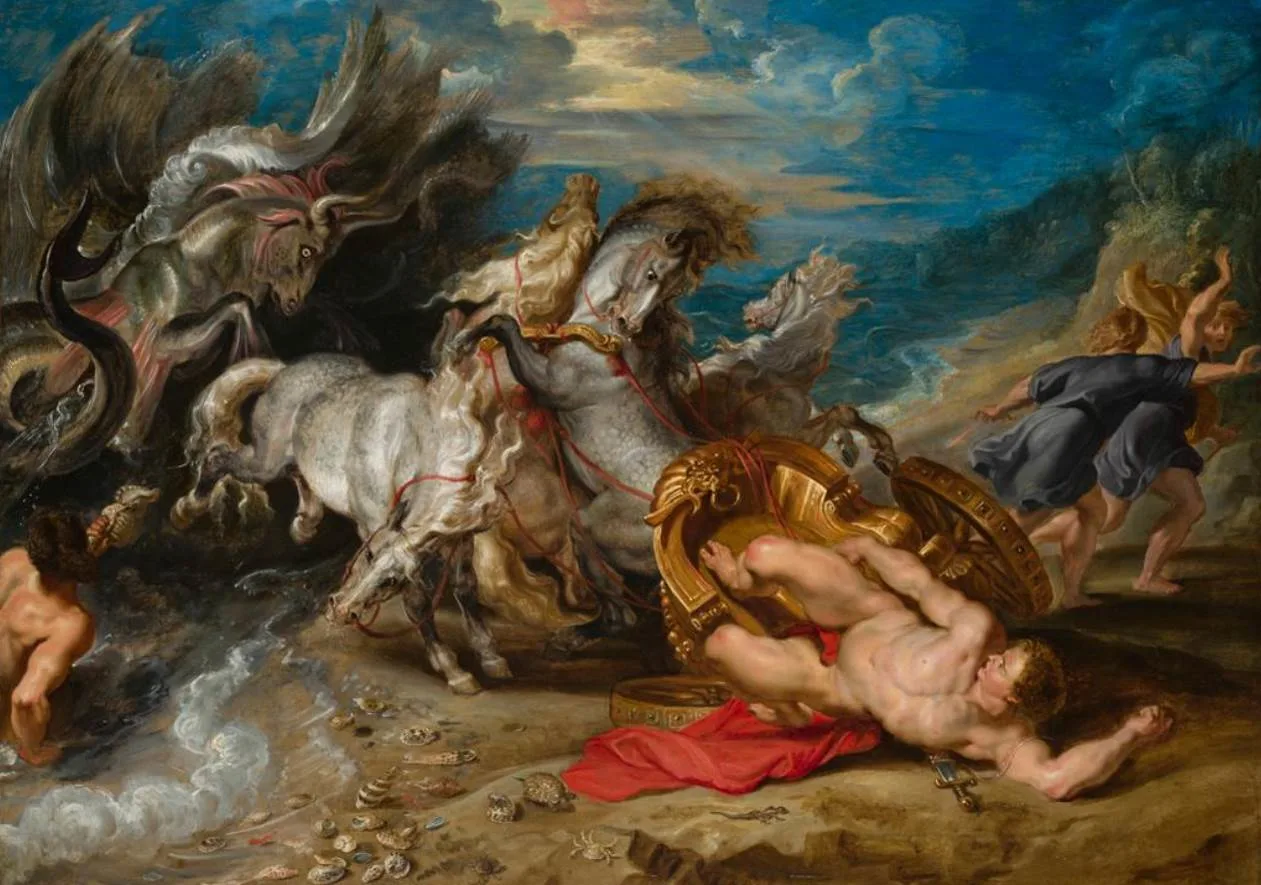 5. Extreme Unction – Nicolas Poussin
Date created: 1636-1640
Dimensions: 95.5 x 121 centimeters (37.5 x 47.6 inches)
Extreme Unction is a painting by Nicolas Poussin (1594-1665), the French artist of the Baroque era who lived and worked most of his life in Rome. It's one of the 7 paintings that make up a series depicting the7 Sacraments of the Catholic Church.
This particular work depicts the last moments of a dying man who is being anointed with oil according to early Catholic traditions. This painting was acquired for £3.9 million by the Fitzwilliam Museum in 2000 and was considered to be one of the major acquisitions in the museum's history.
6. The Gust of Wind – Pierre-Auguste Renoir
Date created: 1872
Dimensions: 52 x 82 centimeters (20.4 x 32.2 inches)
The Gust of Wind is a painting by Pierre-Auguste Renoir (1841-1919), one of the leading Impressionist artists of the 19th and early 20th centuries.
The painting depicts an open field and is absorbed by a sense of motion that represents the invisible wind. Painting in the open air was a key characteristic of Impressionist paintings and this painting certainly highlights this notion.
7. Le Printemps – Claude Monet
Date created: 1886
Dimensions: 64.8 x 80.6 centimeters (25.51 x 31.73 inches)
Le Printemps is a painting by Claude Monet (1840-1926), a man who is considered to be the founding father of Impressionism. That's mainly because of his painting "Impression, Sunrise" (1872), which led to the movement being coined as such.
This painting can be described as a celebration of Spring. It depicts Suzanne Hoschedé, one of Monet's favorite models, and her son Jean who are sitting underneath a colorful blossoming tree.
8. Rachel de Ruvigny, Countess of Southampton, as Fortune – Anthony van Dyck
Date created: 1640
Dimensions: 128.9 x 104.8 centimeters (50.7 x 41.2 inches)
Rachel de Ruvigny, Countess of Southampton, as Fortune is a portrait by Anthony van Dyck (1599-1641), the Flemish artist who had amazing success in both Italy and England.
This painting truly emphasizes why van Dyck was such a highly sought-after artist wherever he went. The Countess of Southampton was depicted in a way that only this Baroque artist could achieve.