Art in Ireland has been produced since at least 3,200 B.C. when Neolithic stone carvings were added to prehistoric monuments.
Contact with Britain and Northern Europe introduced various forms of art to Ireland by 300 B.C., including art created by the La Tène culture and Celtic art.
Ireland became Christian in the 5th century and this resulted in just about any art produced on the island being religious for numerous centuries.
What's remarkable about Irish artists is that they were hardly influenced by Renaissance artists during the 15th and 16th centuries. It wasn't until the late 17th century that portraitists and landscape artists started to produce fine art.
This notion culminated in the establishment of the Royal Dublin Society (1731) and Royal Irish Academy (1785).
The lack of patrons resulted in many artists from Ireland moving abroad during the Victorian era, especially to London and Paris. The 20th century is marked by the Celtic Revival movement which opposed influences from European and English artists.
So who are the most famous Irish artists in history? Let's find out!
1. Paul Henry
Paul Henry (1876-1958) is an Irish painter who was born in Belfast, modern-day Northern Ireland. He first studied at the Belfast School of Art before moving to Paris to study at the Académie Julian and the Académie Carmen. The latter was a short-lived art school established by the American artist James McNeill Whistler (1834-1903.
If you want to discover magnificent landscapes of the western part of Ireland then the oeuvre of Paul Henry is one of the best around. Because he studied in Paris, his style is heavily influenced by the Post-Impressionist artists of the late 19th century.
2. Mainie Jellett
---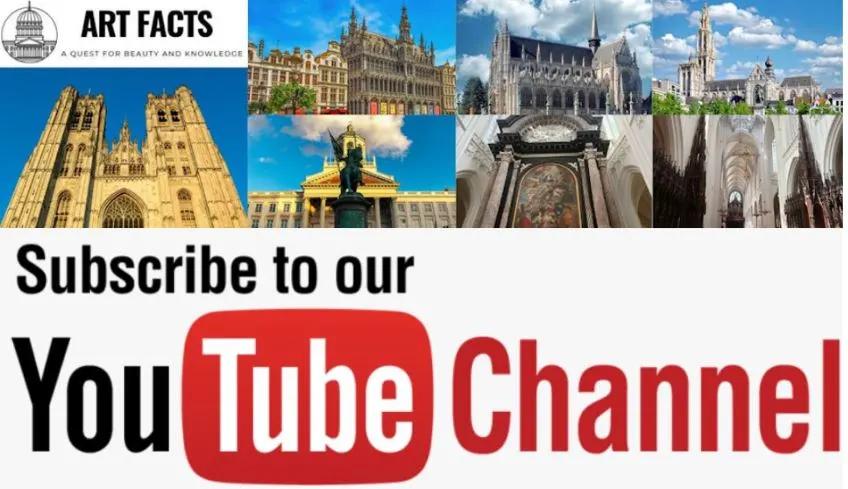 ---
Mainie Jellett (1897-1944) is the nickname of an Irish painter named Mary Harriet Jellett. She was one of the most important figures of modern art in Ireland and one of the first who exhibited abstract paintings in the country at the Society of Dublin Painters Group Show.
Her work "Decoration" (1923) was one of the first Abstract paintings that were exhibited in Ireland and she continued to defend all forms of modern art in her country. Believe it or not but painting was one of the competitions held at the 1928 Summer Olympics in Amsterdam and Jellett represented Ireland during this event (without winning a medal).
3. Roderic O'Conor
Roderic O'Conor (1860-1940) is another famous Irish artist who spent most of his professional career in France. He became one of the leading figures of the Pont-Aven movement, an art movement that focused on painting the surroundings of the Breton town of Pont-Aven in the western part of the country.
He first traveled to Antwerp to learn about European art and continued his journey to Paris in the late 19th century. This was a period in which Post-Impressionism emerged and just like these artists, O'Conor was heavily influenced by the Impressionist artists. He became a friend of Paul Gauguin, the famous French artist, and his style was influenced by the paintings of Vincent van Gogh.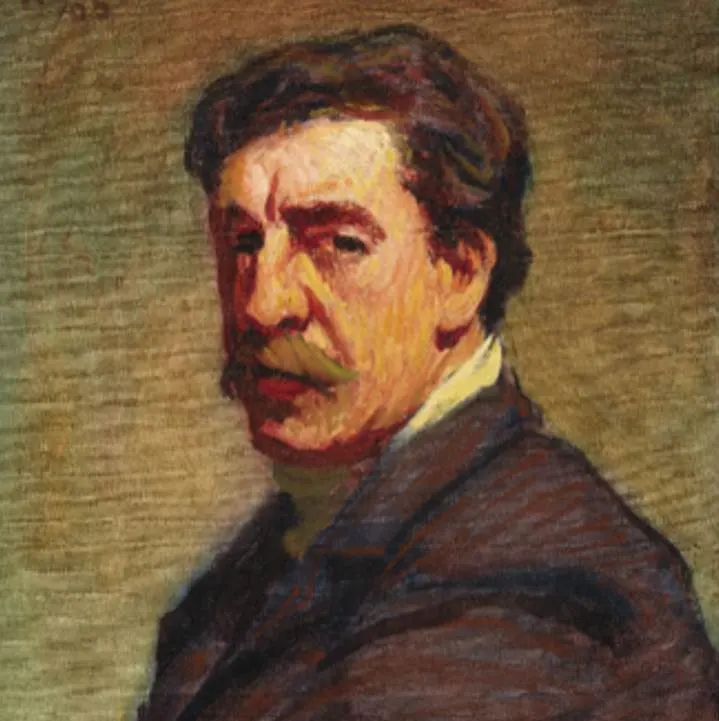 4. Louis le Brocquy
Louis le Brocquy (1916-2012) is one of the most prolific artists in Irish history, mainly because his career spanned an astounding 7 decades. He's one of the artists who was multi-talented because he was proficient in Painting, Drawing, Sculpture, Printmaking, Ceramics, Tapestry, Illustration, and Design.
His most famous works are illustrative "Portrait Heads" of some of his colleagues. These remarkable drawings became so popular during his lifetime that they fetched well over £1 million during the artist's lifetime.
5. Jack Butler Yeats
Jack Butler Yeats (1871-1957) is an Irish artist who holds the record of being the first Irishman to win a medal at the Olympic Games. He did so in the arts and culture segment of the games in the year 1924 in Paris by winning a silver medal with his painting "The Liffey Swim."
He was the son of another successful Irish artist named John Butler Yates (1839-1922) who was mainly a portraitist. Jack's paintings predominantly consist of landscapes depicting the magnificent landscape of the western part of Ireland. He was influenced by Romantic artists but also later produced paintings influenced by Expressionist artists.
6. Seán Keating
Seán Keating (1889-1977) was an Irish Realism artist who produced works that were somewhat influenced by Romantic artists as well. His most famous works were depictions of the first wave of the Industrialist Revolutions in Ireland and equally significant of the Irish ar of Independence.
He spent multiple summers on the Aran Islands off the west coast of Ireland and produced some marvelous portraits of locals depicting them as heroes. He stopped visiting the islands following the death of his wife May Keating (1895-1965), a socialist who served as a model in many of his paintings.
7. Nano Reid
Nano Reid (1900-1981) was born Anne Margaret Reid and is considered to be one of the finest Irish painters of the 20th century. She mainly focused on landscapes, figure painting, and portraits, and integrated an Expressionist style into her works which makes them easily recognizable.
Just like many of her colleague Irish artists, she traveled to Paris during the late 1920s and briefly attended the Académie de la Grande Chaumière. She wasn't as influenced by what she learned then as most artists and she quickly returned to Ireland. She initially focused on landscapes, inspired by the amazing landscape of western Ireland, and gradually developed her distinctive artistic style.
8. Percy French
Percy French (1854-1920) was an Irish painter who possess a wide range of talents. He was also a songwriter, author, poet, and entertainer. Although he had enough talent to become one of the leading painters of his time, he mainly focused on songs and operatic works.
His paintings were mainly neglected by the general public until a biography was written in 2002 titled "Lead Kindly Light." This title was derived from a song adored by French with the same and is a reference to the light colors used by the artist in most of his works. His most notable paintings are landscapes that resemble the Romantic paintings of English artist J.M.W. Turner.