If there was ever a person in history who embodied the transition between two art movements, then this influential Italian Neoclassical artist was exactly that.
In this post, you'll be able to discover the ultimate list of interesting facts about Antonio Canova, one of the most famous sculptors in history who created an abundance of magnificent sculptures!
1. The young Canova learned his skills from his grandfather
Antonio Canova (1757-1822) was born in the city of Possagno which was located in the Republic of Venice in the 18th century. His father Pietro was a stonecutter but he died when Antonio was just a little boy in the year 1761.
Because of this, Antonio was raised by his paternal grandfather named Pasino Canova who was an experienced stonemason and owner of a quarry. This was the perfect playground for Antonio who learned his initial skills as a sculptor and started carving in marble before he reached the age of 10.
His grandfather's specialty was altars with statues and low reliefs and can be considered a Baroque artist.
2. He was the most talented student at his academy
During his teenage years, Canova moved to Venice where he studied at the "Accademia di Belle Arti di Venezia," a prestigious art academy in the city.
It didn't take long before he became the most prominent student at the academy and his talent didn't go unnoticed. During this period he set up his first workshop and won multiple prizes for his sculptures.
3. He earned his first major commission in his late teens
The aspiring professional sculptor earned his first major commission in the year 1775 when he was just 16 years old. His patron was a famous Venetian Senator named Giovanni Falier who wanted Canova to create a sculpture of Orpheus and Eurydice to be placed in his villa at Asolo, a mountainous town in the province of Treviso.
Both these sculptures were completed in the year 1777 in the late Rococo style and can now be found in the "Museo Correr," an art museum in St. Mark's Square in Venice.
4. It's possible that he depicted his grandfather in 1779
His first commission for a marble statue came in the year 1779 when a Procurator named Pietro Vettor Pisani commissioned a sculpture of Daedalus and Icarus.
One of the most fascinating facts about Antonio Canova is that art historians believe that he used his grandfather as a model for this sculpture. It's believed to be the embodiment of sculpture in general as Daedalus' tools are scattered around his feet.
This notion is strengthened by the naturalistic depiction of the aging Daedalus, which means that Canova created this statue in honor of the man who taught him his initial skills!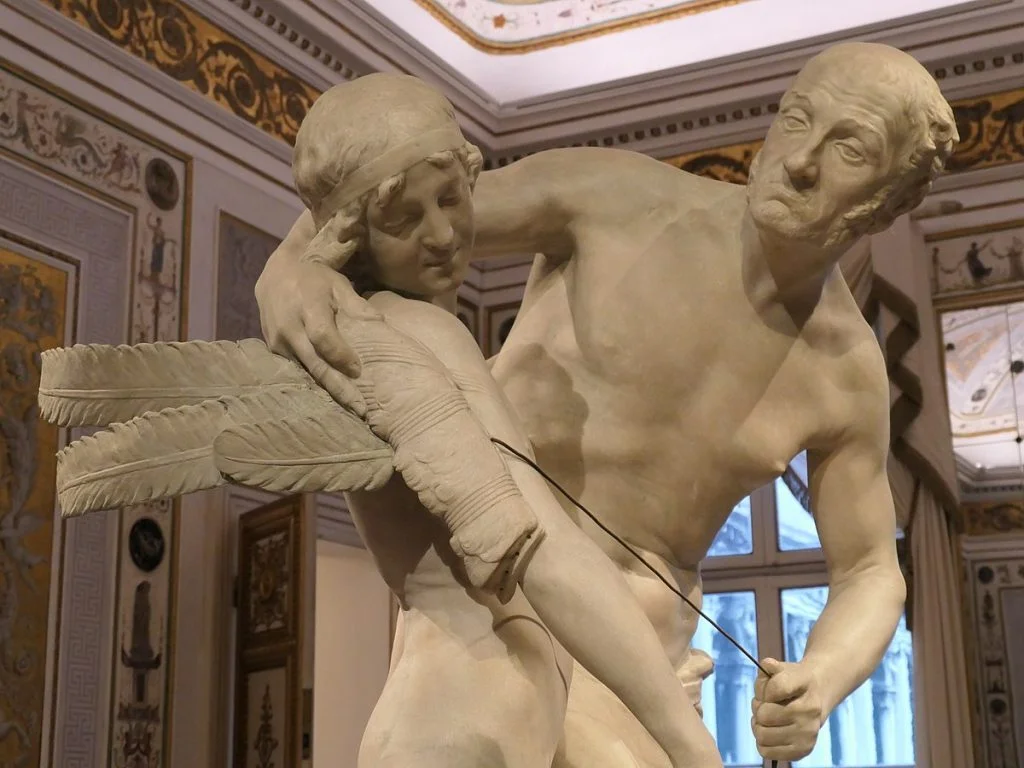 5. People in Rome once thought he copied an Ancient Greek statue
The year after he had completed the statue of Daedalus and Icarus he moved to Rome. He arrived in the city on December 28, 1780, and instantly started studying the works of the ultimate sculptor in Italian history, the famous renaissance artist Michelangelo Buonarroti.
What's remarkable about this period in his life is that he had to start from zero again. He wasn't able to bring the reputation he earned in Venice with him immediately and needed a bit of help. He found this help when the Venetian Ambassador to Rome named Girolamo Zulian commissioned a statue of Theseus and the Minotaur.
The people in Rome couldn't believe that this statue wasn't a copy of a classical Greek statue and it instantly gained Canova the recognition he needed to launch his career.
This statue is still considered to be one of his ultimate masterpieces and is now on public display at the Victoria & Albert Museum in London!
6. He became the most renowned sculptor in Rome in the 1780s
The statue of Theseus who is seated on the dead body of a Minotaur allowed Canova to attract other major commissions in Rome. One of these was the monument for the tomb of Pope Clement XIV, who passed away in the year 1774.
He was buried in the Church of Santi Apostoli in Rome and the immense monument in the church was completed between 1783 and 1785.
This work made him even more famous and he was finally able to earn a commission for St. Peter's Basilica in Rome, a similar tomb monument for Pope Clement XIII who died in 1769. This cenotaph was completed in the year 1792 and is complimentary with the other Baroque sculptures located within the Basilica.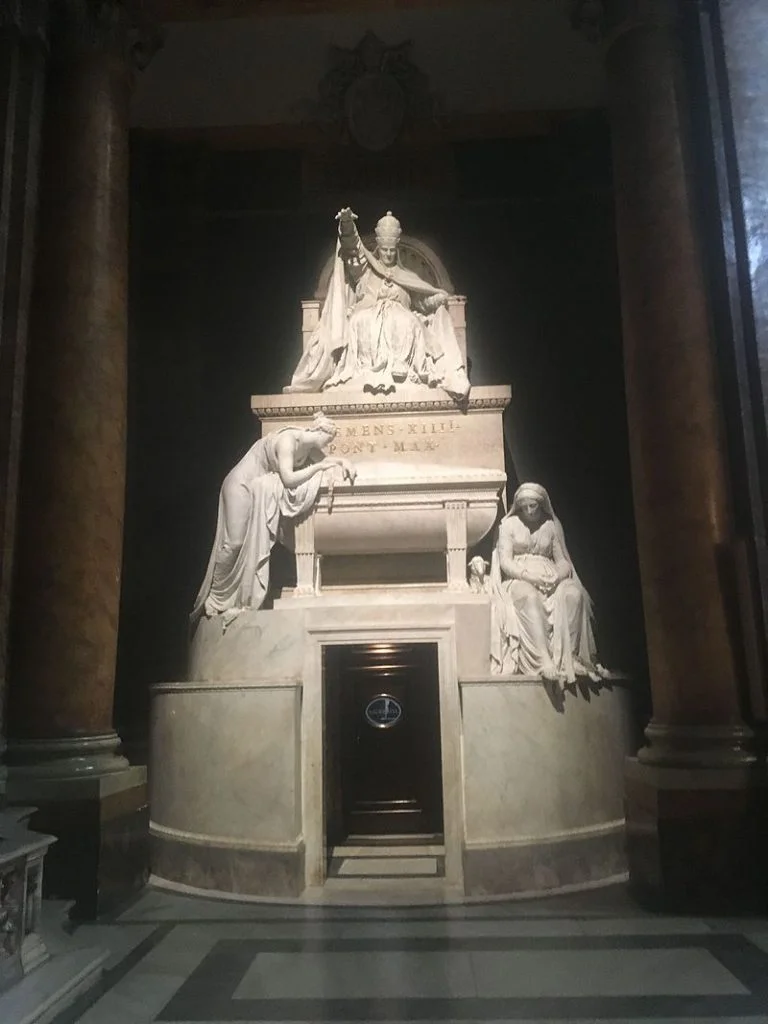 7. Canova was one of the most famous artists in Europe by the year 1800
The 1790s was the most prolific decade in the career of Antonio Canova. He earned commissions from multiple high-level patrons and managed to pretty much automate his workshop with a lot of helpers.
Some of the most famous works from this period were:
Hercules and Lichas (1795)
Penitent Magdalene (1796)
Cupid and Psyche (1796)
Hebe (1796)
The Tomb of Duchess Maria Christina of Saxony-Teschen (1798)
He also created a marketing scheme in which he mass-produced marble versions of the plaster casts he created and have his workshop complete these.
This turned him into one of the most renowned artists in Europe by the year 1800 and he received commissions from all over the place, including France, England, Russia, Poland, Austria, and Holland.
His customers frequently included Royalty and he made various sculptures for Napoleon Bonaparte as well.
8. His naked statue of Napoleon now decorates a house in London
Perhaps one of his most remarkable sculptures is called "Napoleon as Mars the Peacemaker," which he created for Napoleon Bonaparte between 1802 and 1806.
When Napoleon finally laid eyes upon it in April 1811, he rejected it because he thought it was "too athletic." He also banned the public from ever seeing it, perhaps because he originally commissioned a statue of him wearing his uniform and not one similar to David by Michelangelo, completely naked!
This statue was originally housed at the Louvre Museum in Paris but was sold to the British Government for 66,000 francs (under £3,000 at the time).
It was finally installed near the stairwell in the Apsley House, the Duke of Wellington's residence in London, in 1817 where it is still on display today!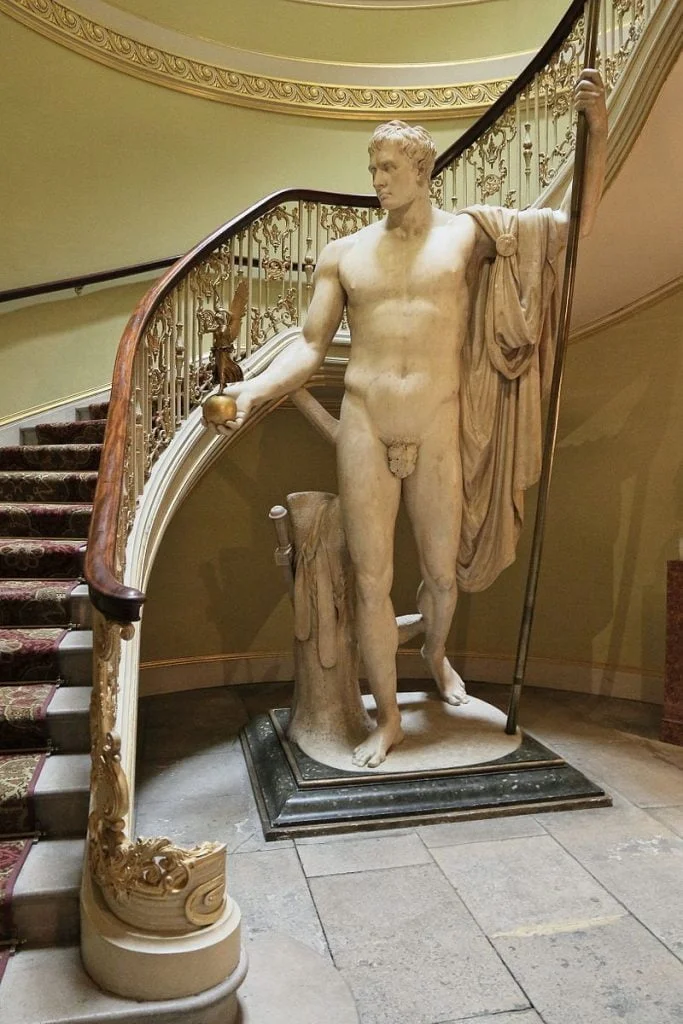 9. His statue of George Washington was destroyed by fire in 1831
One of the most amazing facts about Antonio Cavano is that his reputation even went across the Atlantic! The state of North Carlina had commissioned a statue of George Washington in 1820 and was to be put on display at the North Carolina State House.
The statue was delivered on December 24, 1821, but was destroyed by a fire in the year 1831.
A plaster copy of this statue was donated to the state of North Carolina by the King of Italy in 1910. This replica is now on public display at the North Carolina Museum of History.
A marble copy of this statue was created by Italian sculptor Romano Vio in 1970. This replica is located within the Rotunda of the Capitol Building in Washington D.C.
10. Antonio Canova had a particular way of sculpting
Canova was an extremely prolific artist, but he managed to streamline the entire sculpting process in such a way that most of the preparatory work of his works was done by people working in his workshop.
He focused on 2 things: The idea of the sculpture and the finishing touches which sometimes took months to complete.
His works can be put in 3 categories as well: Heroic compositions, compositions of grace, and monumental tombs.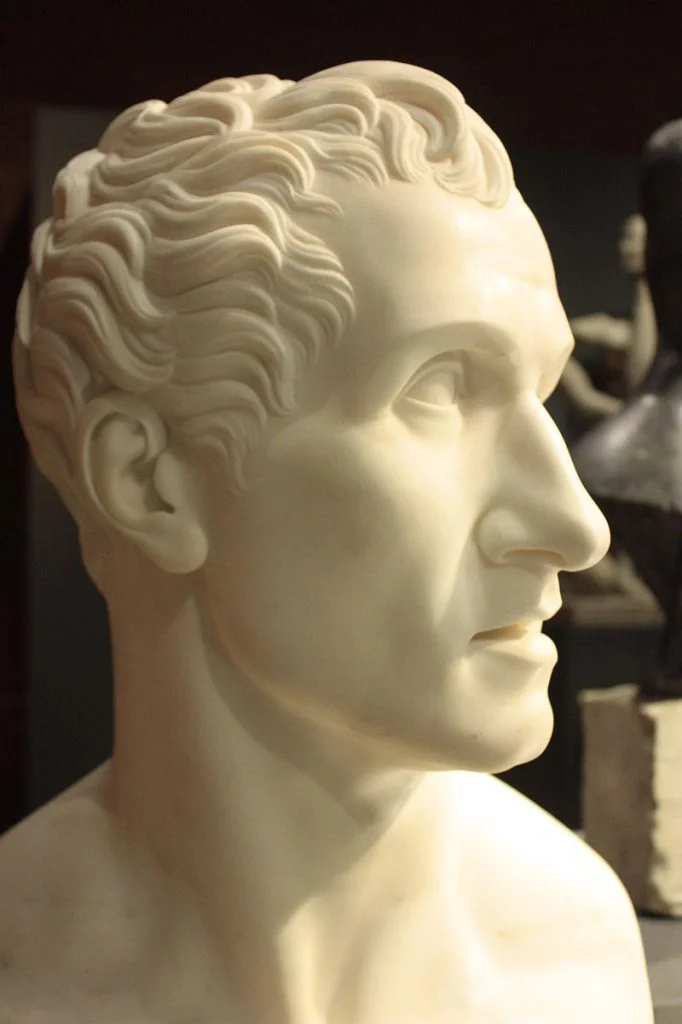 11. He was buried in a huge temple he built in his hometown
Antonio Canova died at the age of 64 on October 13, 1822. The day before he died in Venice, he told his brother to use his earnings to build the enormous temple he had designed in his hometown of Possagno.
This temple is the epitome of the Neoclassical architectural style as it resembles one of the most famous buildings ever constructed in classical times, the Pantheon in Rome.
This building was built on a hill and completed between 1822 and 1830 and is now referred to as the "Tempio Canoviano." Canova was buried here as well and the building serves as a Roman Catholic parish church.
12. His heart and right hand are located in Venice
One of the most intriguing facts about Antonio Canova is that not all of his body parts were buried in the tomb located within the temple that was built in his honor.
His heart was interred at the Basilica di Santa Maria Gloriosa dei Frari in Venice. His right hand is kept in a vase in the academy where he once studied called the Accademia di Belle Arti di Venezia.