When Peter Paul Rubens (1577-1640) married his second wife, he moved to a castle in a rural area between Antwerp and Brussels in modern-day Belgium.
He often used her as a model and the freedom he had to produce paintings reflected both in the Baroque master's personal touch and the immense experience he had by then.
In this article, you'll discover some of the most interesting facts about Venus and Adonis, one of the numerous masterpieces by Rubens.
1. It was completed during the final 5 years of the artist's life
Peter Paul Rubens was one of the most influential artists of the Baroque era. He was one of the most renowned artists of his time and created a completely new style of Baroque painting.
He spent nearly the entire first decade of the 17th century in Italy and this highly influenced his style of painting which is defined by exaggerated drama and a sense of motion.
This makes the paintings in his oeuvre appear to be snapshots of moments during dramatic events.
He built a successful career and earned commissioners from all around Europe. His excellent diplomatic skills which brought him to the most important people in Europe certainly helped with this as well.
Rubens completed this version of Venus and Adonis in 1635, a time when he was living in his castle called "Het Steen" with his second wife Helena Fourment.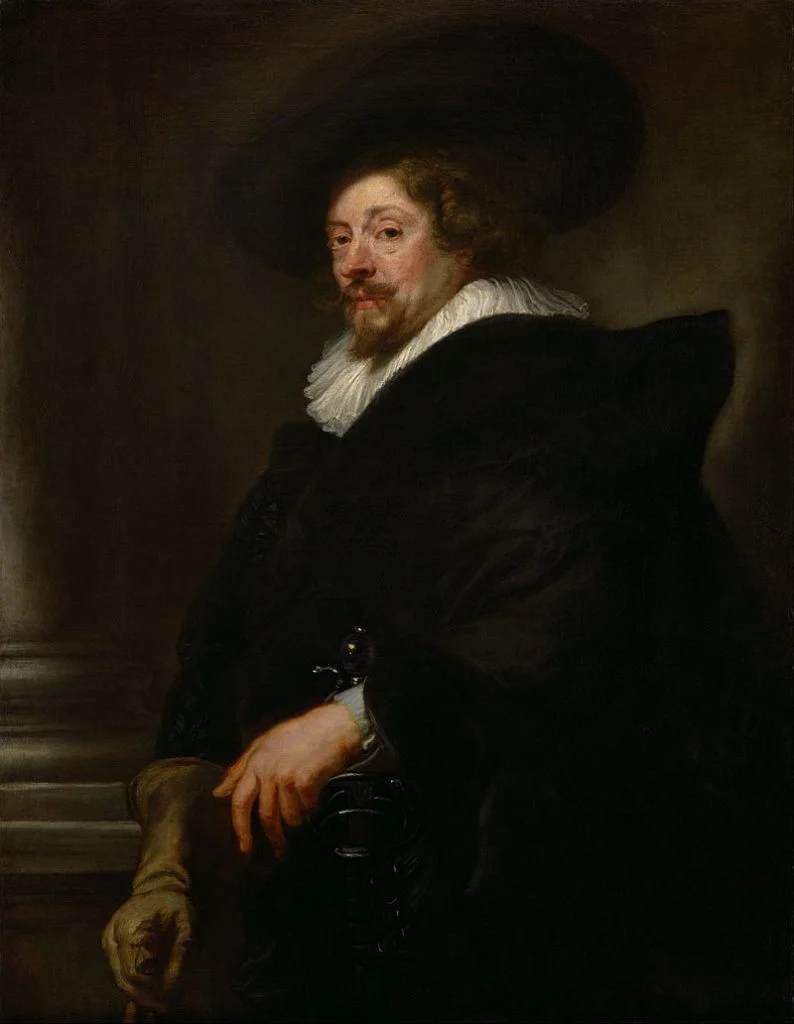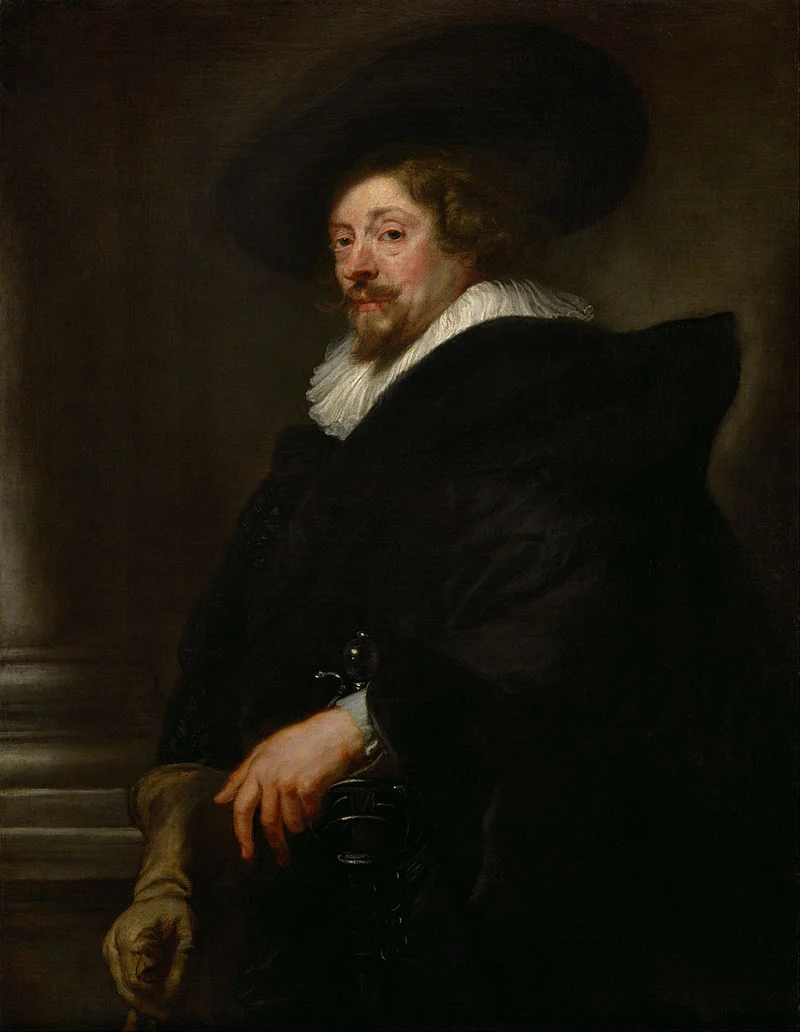 2. It depicts a mythological scene derived from Ovid's Metamorphoses
The story of Venus and Adonis has been a popular subject for artists since the Renaissance. Like most of Rubesn's mythological paintings, it depicts a snapshot f an important moment in the story.
---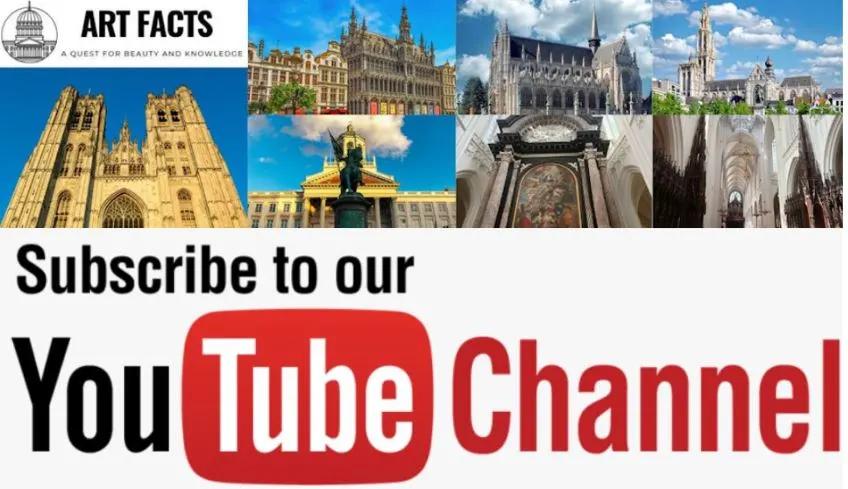 ---
It was taken from Roman author Ovid's narrative poem Metamorphoses which was published in the year 8 A.D.
You can see Venus and her young son Cupid who tries to warn Adonis not to go hunting. She knows that he will be slaughtered by a wild boar later that day.
Cupid's arrows can be seen lying on the floor, a sign that Venus had already fallen in love with the young hunter.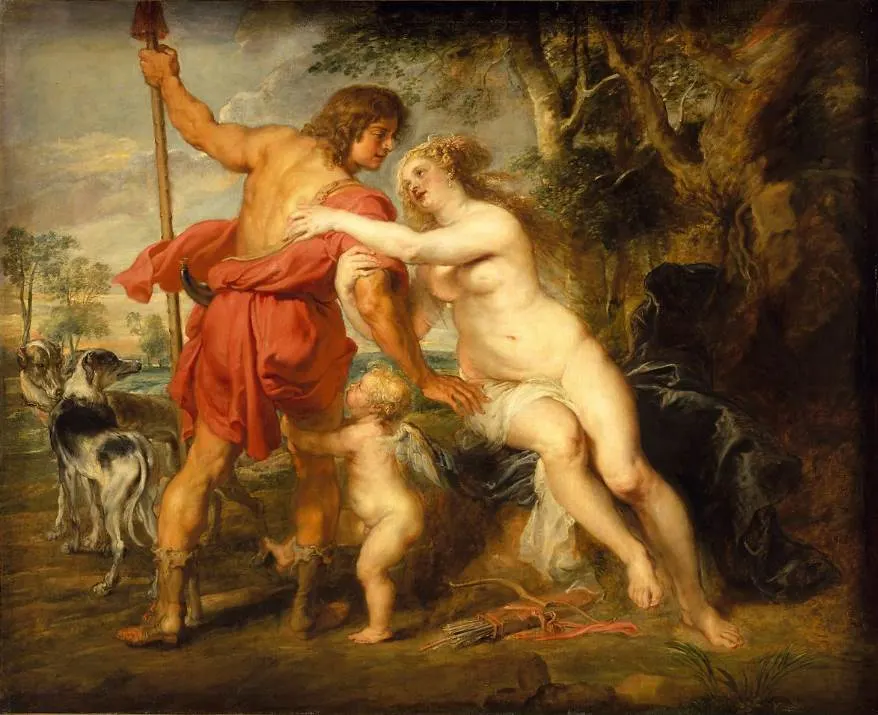 3. The artist was likely inspired by a similar painting by an Italian master
Rubens wasn't the first artist to depict this popular story and it's certain that he had seen other versions in his lifetime.
One particular painting that bears a striking resemblance to his composition is a painting by Titian, one of the greatest Renaissance masters of the 16th century.
The main figures are the same. A naked Venus clings onto Adonis as she is attempting to hold back her lover from leaving to his certain demise.
Titian produced several versions of this work and they are scattered in museums all around the world.
The version below is now part of the collection of the Prado Museum in Madrid and Rubens even reproduced Titian's painting during a visit to Spain in 1628.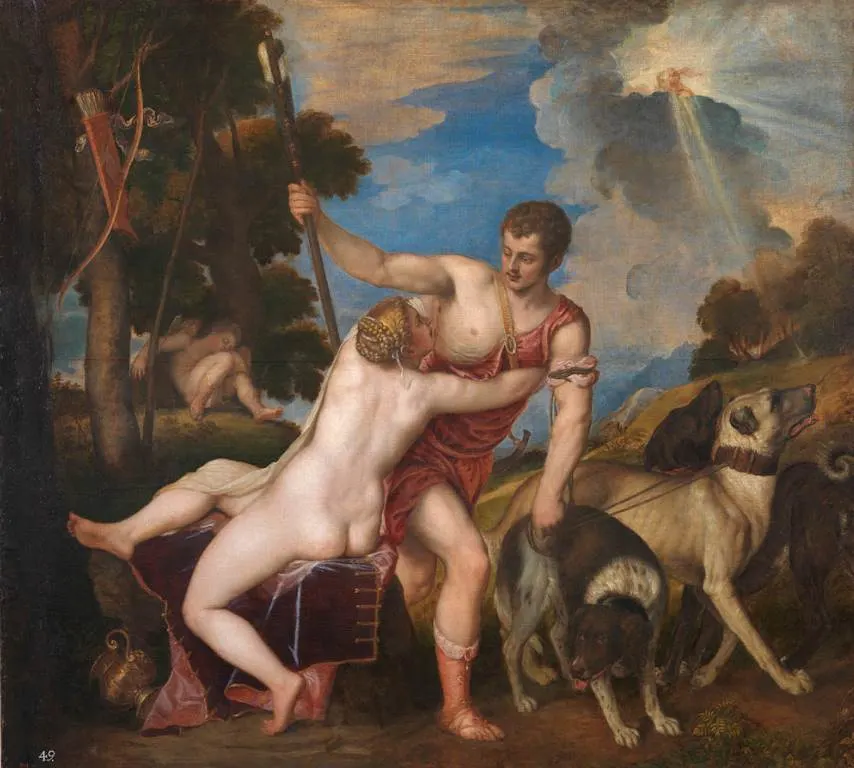 4. Rubens used tenebrism to make the main figures stand out
Rubens learned to produce monumental compositions during his extended stay in Italy in the first decade of the 17th century.
He also learned from the works of another famous Italian painter named Caravaggio, a man who redefined the use of chiaroscuro in his works.
This technique is also known as tenebrism as it relates to the use of light and shadow. Although this influence became less apparent in his later works, he still used it extensively throughout his career.
In Venus and Adonis, he used it to highlight the brown skin of Adonis and the pale skin of Venus and Cupid.
5. It wasn't the first time that the Flemish artist depicted this scene
The influence from his Italian period is most visible in the paintings that he produced during his stay and shortly after he returned to Antwerp.
Rubens already produced a version of Venus and Adonis in 1609, the year that he came back to his hometown after nearly a decade in Italy.
The Flemish master is credited with completing the main figures while members of his studio completed the other details.
The version of 1609 is part of the collection of the Kunstpalast in the German city of Düsseldorf, while another version completed in 1614 is on display at the Hermitage Museum in Saint Petersburg, Russia.
6. There's one important difference between Ruben's and Titian's version
The composition of Rubens' version of 1634 is very similar to the painting completed by Titian during the 1550s. There is, however, one very important difference.
Adonis appears to be preoccupied with his hunting expedition and doesn't really pay attention to Venus. This is unlike Titian's painting in which Adonis looks straight into Venus' eyes.
What's remarkable is that technical analysis of the painting has determined that somebody else changed the expression on the hunter's face to make him look less fearful.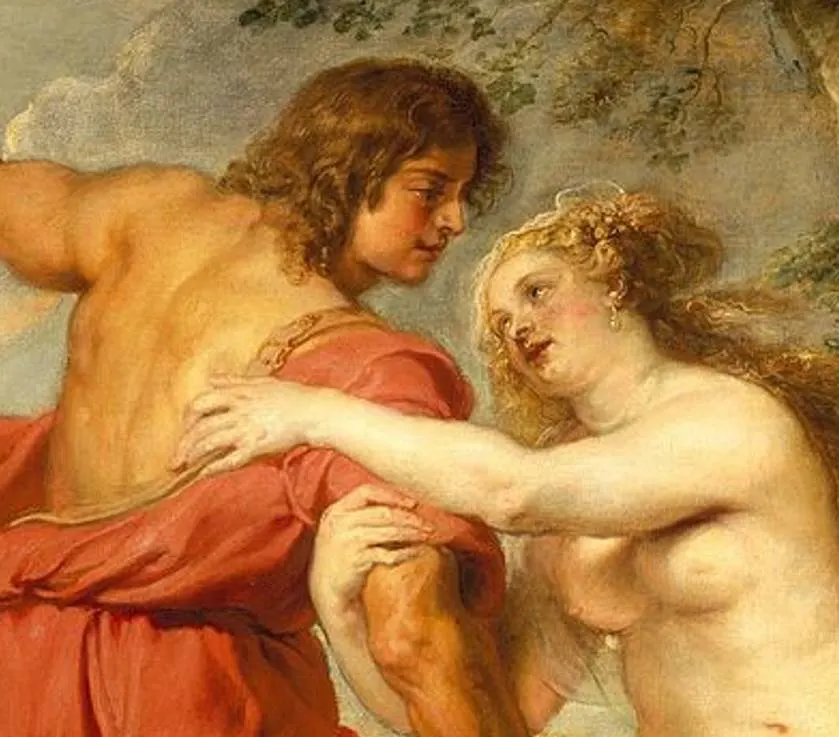 7. How big is Venus and Adonis by Peter Paul Rubens?
Peter Paul Rubens has entire rooms in the most famous museums in the world dedicated to his works. The first thing you'll notice is that they take up a lot of space because he mainly completed huge works of art.
Venus and Adonis is an oil on canvas painting that has dimensions of 197.5 x 242.9 centimeters (77.25 x 95.62inches).
8. Where is the painting located today?
This amazing painting has an extensive history. It was probably commissioned to decorate a country house because it features many items related to hunting.
It first appears in the collection of Maximilian II Emanuel, Elector of Bavaria, and it was held here until 1706. This was the year it was seized by Joseph I, Holy Roman Emperor (1678-1711), who gave it to John Churchill, 1st Duke of Marlborough (1650-1722).
It stayed at Blenheim Palace until the 19th century as it was sold by the 8th Duke of Marlborough for £7,560 in 1886.
It eventually ended up in the collections of Colonel Oliver Payne and his nephew Harry Payne Bingham who loaned it to the Metropolitan Museum of Art in New York City.
It was donated to the museum in 1937 and remains part of the collection of the MET today.