What appears to be a jolly bunch during one of the popular carnivals of the late 19th century actually has a much deeper meaning.
James Ensor (1860-1949) was a Belgian artist who pioneered grotesque imagery. This type of art was quite revolutionary at the time.
Even though he is sometimes labeled as an Expressionist artist, his famous paintings are labeled as such because they influenced this fascinating art movement.
In this article, we'll take a closer look at some of the most interesting facts about one of Ensor's most celebrated works titled "The Intrigue."
1. It was painted a year after Ensor completed his ultimate Magnum Opus
James Ensor started his artistic career at the Académie Royale des Beaux-Arts in Brussels. There, he received formal academic art training.
This also means that he didn't start to paint grotesque mask-wearing figures initially as he adopted the Impressionist style with a sense of realism that was popular at the time.
The sober style of his early quickly transformed into the strange works of art that define the paintings in his oeuvre.
A painting titled "The Scandalized Masks" (1883) was the prelude for a period in which masked figures became the main source of inspiration for his works.
He painted his ultimate masterpiece titled "Christ's Entry into Brussels" in 1889 and "The Intrigue" followed the year after in 1890.
2. It depicts 11 figures wearing peculiar masks
---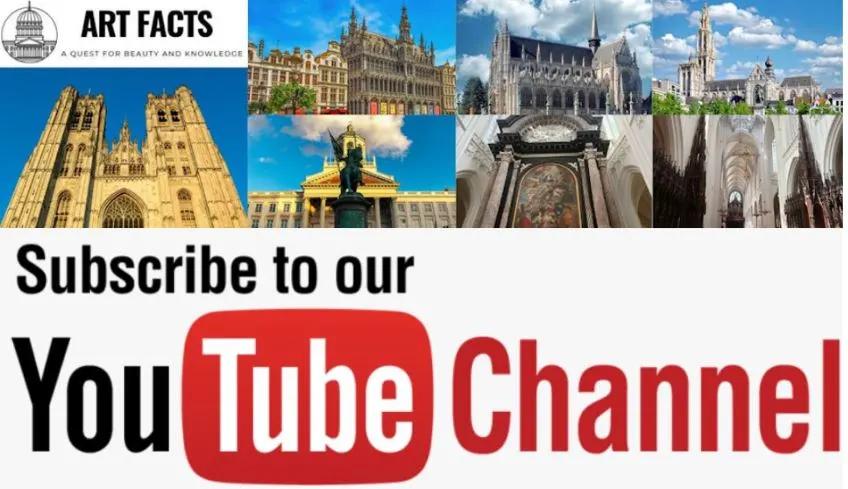 ---
James Ensor lived in Ostend, a Belgian coastal city, for most of his life. His parents ran a gift shop that also sold carnival items, including masks.
This was the main source of inspiration for his works during the late 1880s and early 1890s, and these works were initially heavily criticized.
The Intrigue depicts a total of 11 figures that wear all sorts of different masks that could probably be found in his parents' shop at the time.
The term "grotesque" is often associated with Ensor's paintings, even though this can be classified as a strange group portrait as well.
3. The painting is centered around Ensor's sister and her Chinese husband
Even though it initially appears that Ensor merely wanted to paint a group of people wearing the masks that his parents sold, there is a deeper meaning behind the painting, though.
The composition is centered around a couple that has been identified as the artist's sister Mariette and her Chinese husband Tan Hée Tseu.
Tseu was an art dealer from Berlin and Ensor painted him wearing a Chinese-style type of mask, just out of convenience.
4. There's something special about the people who surround the happy couple
What might seem to be a normal situation was far from normal at the end of the 19th century. Ostend was still a small town back then and a marriage between a local and a Chinese man was considered to be scandalous.
There was a lot of gossip going on when the couple got married and Ensor tried to depict the true nature of the people through the masks they wear.
Some of them are pointing fingers, others taunt the couple, and a couple of these strange figures even appear to be angry.
5. Masks were a recurring subject in Ensor's oeuvre's oeuvre
James Ensor created his most famous painting in 1889, a large canvas that depicts the triumphal entry of Jesus Christ into Brussels.
This painting is now part of the collection of the Getty Museum in Los Angeles and the sale in the year 1987 was just as scandalous to Belgians as the marriage of Ensor's sister and her Chinese lover.
As you can see, this painting literally overflows with figures wearing masks as they parade diminishes Jesus Christ to an insignificant man while he follows the herd.
This work of art was one of the reasons why so many painters of future generations were inspired by Ensor's art, which was literally shocking for contemporary viewers.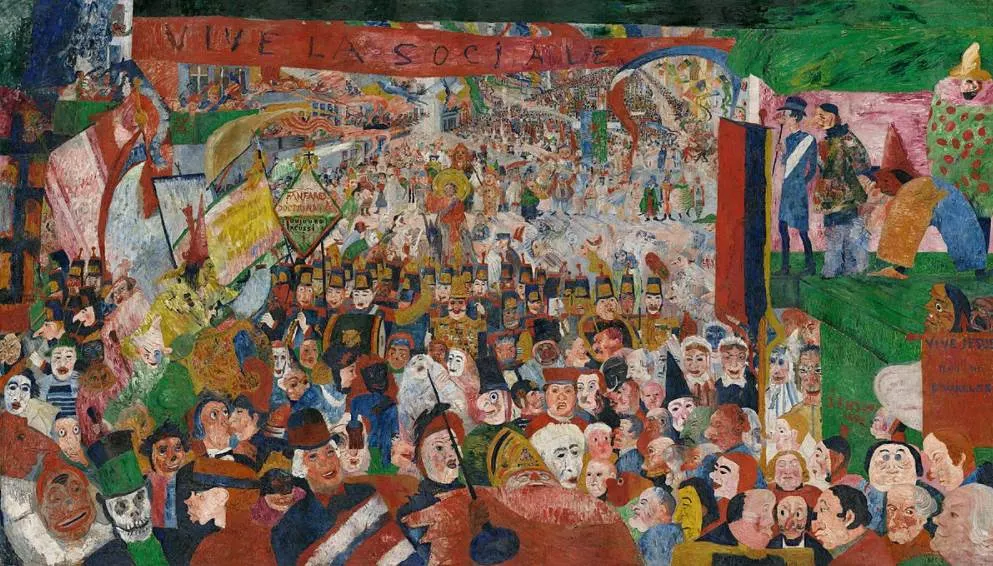 6. The Belgian painter completed a second version of this work in 1911
The Intrigue is one of the paintings that have made it to the list of Flemish masterpieces. The Belgian painter clearly liked it because he completed a second, slightly smaller version in 1911.
That's remarkable because Ensor didn't paint a whole lot anymore in the 20th century as his focus shifted to his other passion, music.
Most of the paintings he completed during the final decades of his life were merely repetitions of his masterpiece from the late 19th century.
This painting has dimensions of 94.62 x 112.4 centimeters (37.25 x 44.25 inches) and is part of the collection of the Minneapolis Institute of Art.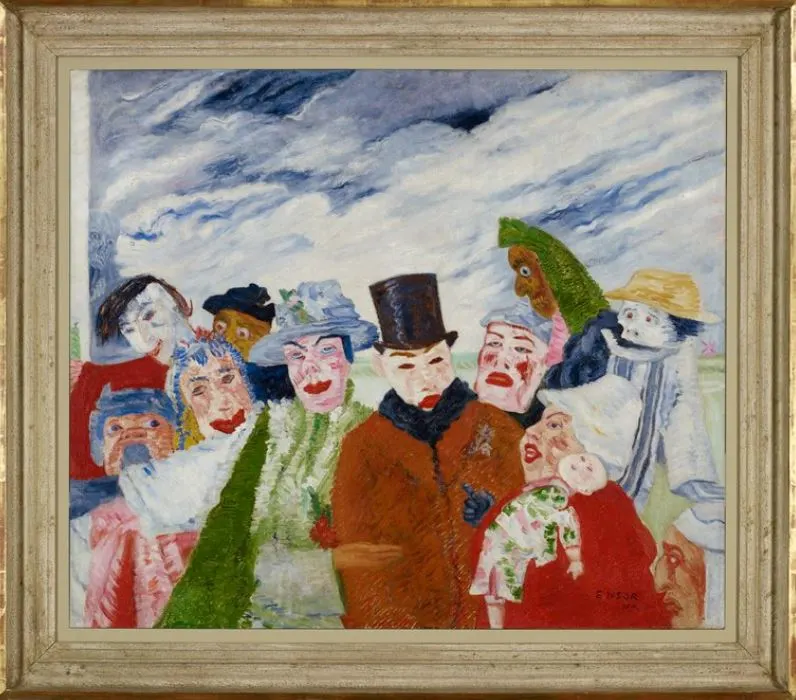 7. How big is The Intrigue by James Ensor?
I mentioned that the version in Minneapolis is slightly smaller than the original, and that's a pretty accurate description.
The Intrigue by James Ensor is an oil on canvas painting that has dimensions of 90 × 149 centimeters (35 × 59 inches).
8. Where is Ensor's painting on display today?
If you want to admire Janes Ensor's masterpiece then you have to head over to the second-largest city in his home country Antwerp.
The painting is part of the collection of the Royal Museum of Fine Arts Antwerp, a museum that was completely renovated in the past decade!
Remarkably, the museum holds dozens of paintings by Ensor, a collection definitely worth exploring.