When one of the most famous Baroque painters in history fled his native Milan for Rome, it was the start of a very difficult period in his life.
He probably wouldn't have survived on the street of Rome if it wasn't for the incredible talent that he was blessed with.
Michelangelo Merisi (1571-1610), better known by his nickname "Caravaggio," was a peculiar character who loved to brawl, a hobby that ended in the death of a man in 1606.
This event forced him to flee to Naples, Malta, and Sicily, and he lived on the run for the remainder of his turbulent life.
In this article, you'll discover some of the most interesting facts about Boy with a Basket of Fruit, one of Caravaggio's paintings from the early phase of his career.
1. It was completed shortly after Caravaggio arrived in Rome in the early 1590s
Caravaggio was born in Milan but spent his childhood years in a village nearby called Caravaggio. It was common to add the location to the name so he went by it ever since.
He started his apprenticeship in Milan but his odd behavior often ended in trouble. For reasons unknown, he had to flee his native Milan in 1592.
He arrived in Rome shortly after in his early twenties and was in desperate need of help. He found refuge at the workshop of the successful Mannerist artist Giuseppe Cesari (1568-1640).
During this period, he mainly focused on painting flowers and fruits as he trained himself to become one of the most famous Italian artists in history.
---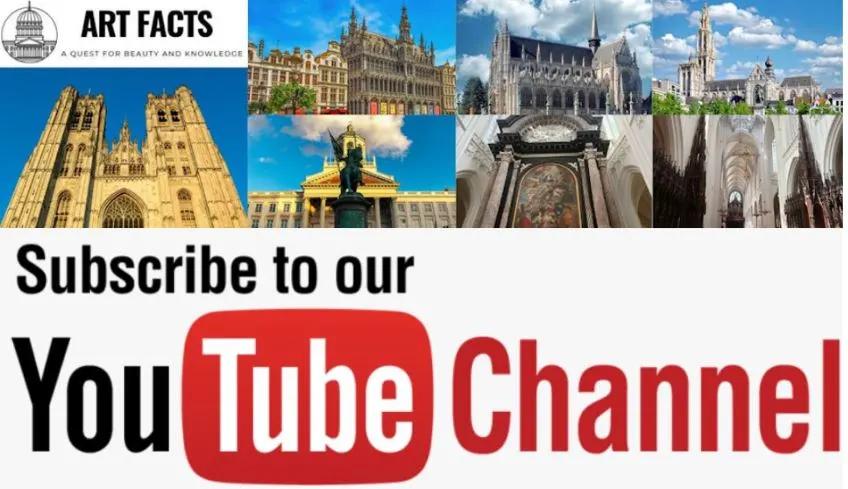 ---
Although the exact date remains uncertain, it's assumed that he completed Boy with a Basket of Fruit in 1593, shortly after he arrived in Rome.
2. It depicts the artist's friend at the age of 16
Another runaway artist was Mario Minniti (1577-1640), a man born in Sicily who became one of the closest associates of Caravaggio.
He arrived in Rome in the year 1593, the year that this painting presumably was completed, and he was certainly the model for this fascinating work of art.
Minitti later moved back to Siciliy, probably at the time that Caravaggio fled to Naples following the lethal incident in Rome.
The fact that both men remained close is emphasized by the fact that Minniti provided shelter for the artist on the run in his native Sicily between 1608 and 1609.
He also helped him to earn a commission during his stay there, a monumental painting titled "The Burial of Saint Lucy." This work can be admired at the Chiesa di Santa Lucia al Sepolcro in Syracuse, Sicily.
3. Minnitti also served as the model in several other Caravaggio paintings
Mario Minniti appeared in paintings by Caravaggio between 1593 and 1600, the years before he became the most successful painter in Rome.
Some of the most notable works are:
The Fortune Teller
The Musicians
Bacchus
The Lute Player
The Martyrdom of Saint Matthew
The final two paintings marked the definite artistic breakthrough of the artist. After that, Minniti somehow stopped appearing in Caravaggio's works.
4. It's one of several paintings that the artist completed which depict fruits
Caravaggio was one of the few artists of his time who didn't look down upon depicting common objects. He considered painting fruit to be just as difficult as painting monumental religious paintings and portraits.
He spent the first couple of years in Rome painting several still lives that feature fruits, including:
Boy Peeling a Fruit – the earliest known painting by Caravaggio
Young Sick Bacchus – a self-portrait at a time when he was very ill
Basket of Fruit (1595-1596) – A basket that features several worm-infested pieces of fruit
Supper at Emmaus (1601) – A later work that depicts a replica of his earlier Basket of Fruit
The reason why he painted fruit was two-fold. First of all, he wanted to sharpen his technique, and secondly, he wanted to use these paintings to show off his skills to potential patrons.
5. The basket features a wide variety of different types of fruit
Unlike the Basket of Fruit which he completed several years later, the fruits in this basket appear to be in perfect condition. He depicted a wide variety of fruits, including:
A blushing bi-colored peach.
4 clusters of grapes, including red, black, and white ones.
A ripe pomegranate is split open to reveal its red seeds.
4 figs of which two are very ripe.
2 medlars.
3 apples of which one blushes magnificently.
2 branches that feature small pears.
Opposed to the fruit that is in mint condition, the leaves don't look to be too healthy. A horticulturalists revealed that both the grape leaves feature fungus and the peach leaves have unhealthy-looking spots.
6. The fruit was depicted as realistically as the artist possibly could
The expert concludes that Caravaggio depicted the fruit as if it appears, a sense of Realism that made him so famous in later years.
The shining grapes, the blushing apple, and the ripe figs were pretty simple subject matter for most contemporary artists.
Caravaggio managed to transform a simple basket of fruit into a masterpiece unlike any other artist could. This was the main reason why he became a superstar in Rome in the early 17th century.
7. How big is Boy with a Basket of Fruit by Caravaggio?
The artist was most probably still working in the studio Cesari when he completed this painting. He had limited resources so was forced to create smaller works of art.
Boy with a Basket of Fruit by Caravaggio is a relatively small oil on canvas painting that has dimensions of 70 × 67 centimeters (28 × 26 inches).
8. Where is the painting located today?
The painting wasn't dated but we can be pretty sure that he was still an apprentice at Cesari's workshop when he completed this work of art.
The reason is that the painting was seized by Cardinal Scipione Borghese (1577-1633) in 1607, the man who amassed great wealth as the Pope's secretary and who spent it on his Villa Borghese and art collection.
His former mansion in Rome was transformed into an art museum and today, Boy with a Basket of Fruit is still part of the collection of the Galleria Borghese.