Producing Neoclassical paintings at a time when Modern Art was taking over is one thing. Having a family who doesn't agree with your career choice is quite something else.
These were the two harsh realities of English artist John William Godward (1861-1922), a man who could have become the greatest Neoclassical artist of his time had he been born a century earlier.
Despite his troubled life, Godward's paintings are some of the most amazing works of art ever produced, especially if you enjoy classical architecture and female beauty.
In this article, you'll discover some of the most interesting facts about John William Godward so you can learn all about this remarkable painter.
1. He was born and raised in Wimbledon, Southwest London
John William Godward was born on August 9, 1861, in Wimbledon, a neighborhood in the southwestern part of London. He was raised here and lived with his family in a street called Wilton Grove.
He was baptized a couple of months after his birth at St Mary's Church, Battersea on 17 October 1861. The oldest of five children, he suffered quite a bit from his overbearing parents.
His mother was Sarah Eboral and he was named after his grandfather William and his father John William.
2. His family didn't approve of his career choice as an artist
His father was the opposite of what you can call artistic. He spent his entire career working as an investment clerk at the Law Life Assurance Society in London.
When his son started showing artistic talent, all alarm bells went off with his domineering parents and they try to avoid him becoming a painter at all costs.
---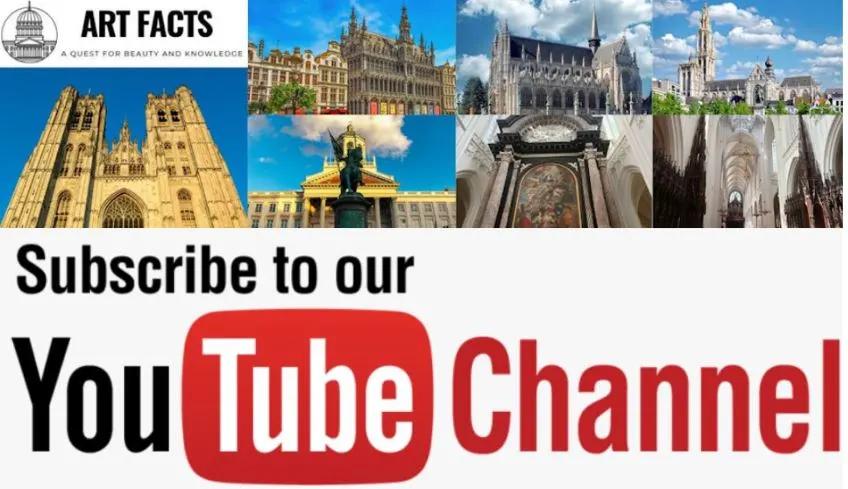 ---
Because of this, John William Godward was very shy and reclusive in adulthood, something that didn't really help him to develop the right set of social skills.
3. He started exhibiting paintings at the Royal Academy in the 1880s
Regardless of his parent's opinions, he still pursued a career as an artist. The strain this caused on the relationship with his family never got resolved, even when he was already successful.
He became one of the most promising artists in the early 1880s and managed to get his paintings to be exhibited at the Royal Academy in London in 1887.
This was a period in art history when Impressionist artists and Post-Impressionist artists were already transforming the landscape.
Luckily for Godward, there was still a space for academic art during the final decades of the 19th century.
4. He became a follower of a Dutch-born artist who lived in London since 1870
One of the most renowned academic artists in England in the second half of the 19th century was Frederic Leighton, 1st Baron Leighton (1830-1896).
Leighton produced artworks that were completely in line with those of the most famous Neoclassical artists in history and he was one of the final highly successful academic painters.
Godward didn't adopt his style from him, though, because he was highly influenced by Sir Lawrence Alma-Tadema (1836-1912), a Dutch artist who permanently settled in London in 1870.
Alma-Tadema was fascinated by classical architecture and beauty and abundantly incorporated this into his paintings.
Just like his Dutch tutor, Godward went to great extents to perfectly depict the classical settings that he loved so much. This included studying classical buildings and dresses.
5. The majority of his paintings depict women in classical settings
Classical feats of architecture and beautiful women wearing lavish Greek and Roman dresses are what define the oeuvre of John William Godward.
He found inspiration in Classical culture and depicted objects in great detail. One great example is the animal skins that he portrayed in multiple paintings.
Other recurring elements are flowers and plants that are typical to the Mediterranean landscape, including wildflowers and Summer flowers.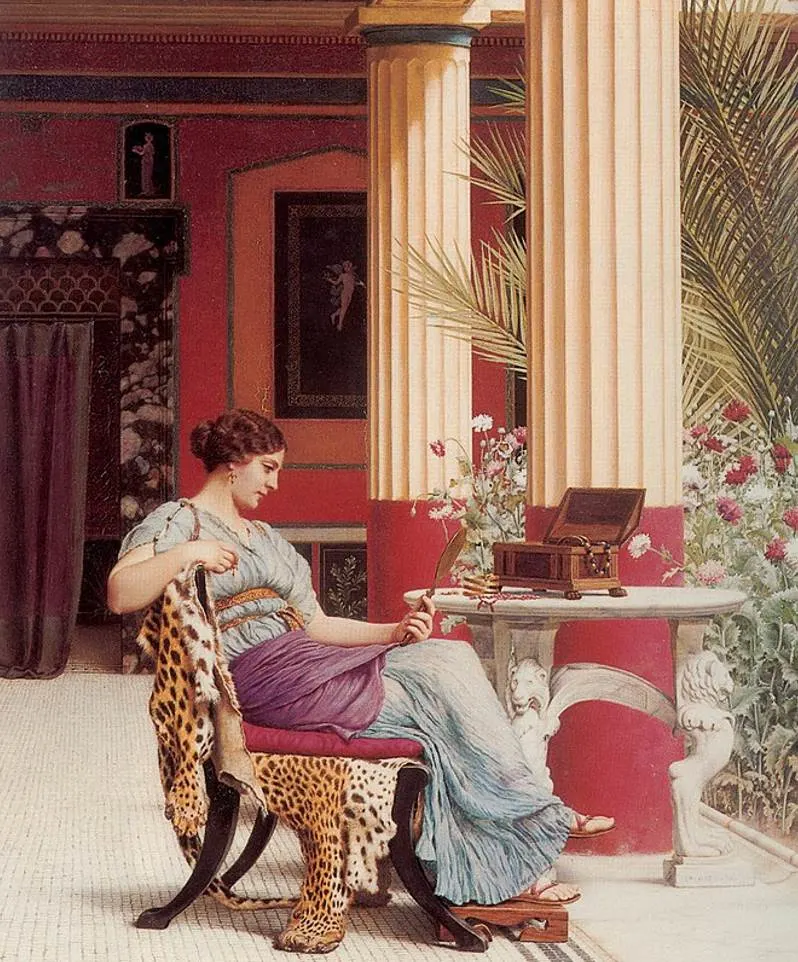 6. His style suffered because of a change in taste at the turn of the 20th century
The rise of modern art in the first decade of the 20th century marked the demise of Neoclassical artists such as Godward.
It was only in the 1960s and 1970s when figurative art became popular again that his paintings were "rediscovered" and earned the critical acclaim they deserve.
Many of his paintings were sold for large sums of money, including a painting titled "Dolce far Niente" (1906).
It was sold to English composer Andrew Lloyd Webber and fetched between $400,000 and $600,000 back in 1995.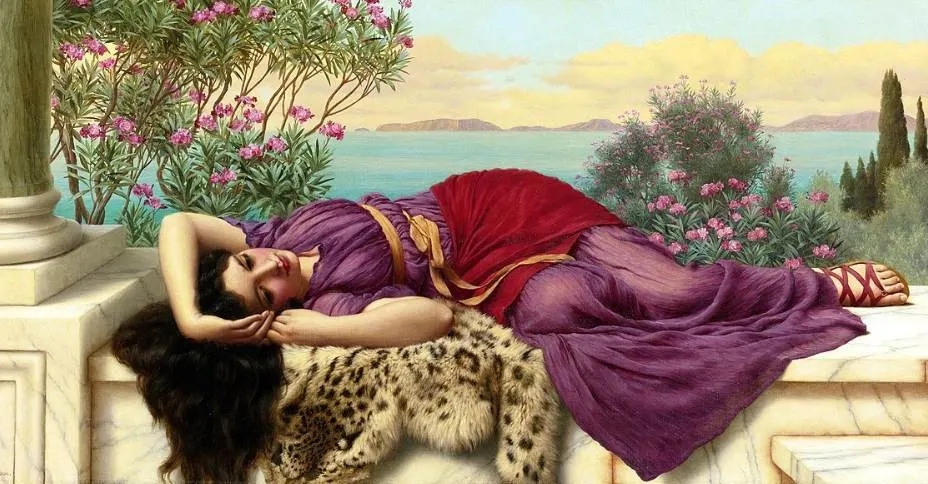 7. He lived in Italy for nearly a decade in the early 1900s
The English artist didn't take this transition too well and he attempted to rediscover himself by moving to Italy with one of his models in 1912.
He stayed in the country for about 9 years and moved back to England in 1921. He continued to produce similar artworks of women in ancient settings throughout his career.
8. He committed suicide at the age of 61 and only one picture of him survived
His return to England was not a happy one. His family had completely abandoned him and nobody was interested in his artistic taste anymore in the early 1920s.
He ended up committing suicide a year later in 1922 and it was presumably the change in artistic taste that hurt him the most. This is emphasized by his suicide note which read:
The world is not big enough for myself and a Picasso.
His family, whom he didn't speak to for many years, responded by burning every single document related to him. That's why only one picture of the renowned artist remains today.
Although his family wanted to fight him, he continues to live on through the amazing works of art he produced in his lifetime.