Op art is short for "Optical art," an art movement that was derived from a wide variety of other art movements. Many Op Artists were influenced by the world of Cubist artists, Dada artists, and even Post-Impressionist artists.
The main feature of this particular art movement is the use of optical illusions to create a sense of movement for the viewer. It's a form of abstract art that results in a variety of effects, including, for example, flashing, swelling, or even vibrating.
The name of the movement was coined in 1964 by Time Magazine following an exhibition by Polish-American artist Julian Stanczak (1928-2017). This was called "Optical Paintings at the Martha Jackson Gallery."
The movement itself can be traced back to the 1950s with an exhibition at the Denise René gallery in Paris called "Le Mouvement." Multiple abstract works featuring optical illusions, often produced in black and white for maximum effect, were displayed here.
So who are the most famous Op art artists? In this article, you'll find out!
1. Victor Vasarely
Victor Vasarely (1906-1997) is considered to be the founding father of the Op art movement. He was born Győző Vásárhelyi in 1906 in Pécs, a city that was then part of Austria-Hungary.
The Hungarian artist eventually moved to Paris in the year 1930 after abandoning a career in medicine to focus on his art. He first worked as a graphic artist before developing his own style, producing numerous works of art featuring optical illusions.
The first exhibition that can be called an Op art event was called "Le Mouvement" in 1955 and featured his "Yellow Manifesto." The first-ever true Op art artwork that can be truly defined as such was called "Le Zebra." This pioneering work was created by him in 1937.
2. Jesús Rafael Soto
Jesús Rafael Soto (1923-2005) can be described as both one of the most prolific and most renowned Op art artists in history. He was born in Ciudad Bolívar in Venezuela and started by creating posters for local cinemas in his hometown during his teenage years.
---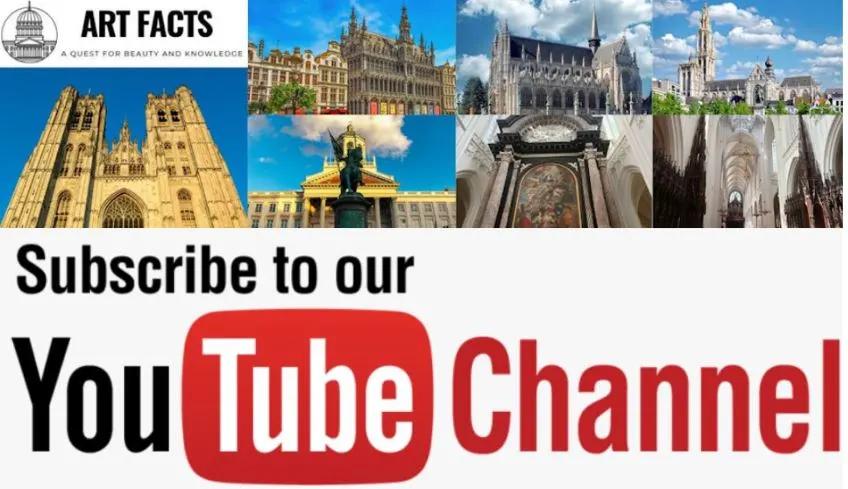 ---
After receiving a scholarship to study art in 1942, he continued to pursue his dream and eventually settled in Paris during the 1950s. He became one of the pioneers of Op art after starting in Post-Impressionism and Cubism.
Today, his works are on public display in the largest modern art museums in the world, including Tate (London), Centre Georges Pompidou (Paris), Galleria Nazionale d'Arte Moderna (Roma), and MoMA (New York City). He also has a museum dedicated to his works in his hometown of Ciudad Bolívar.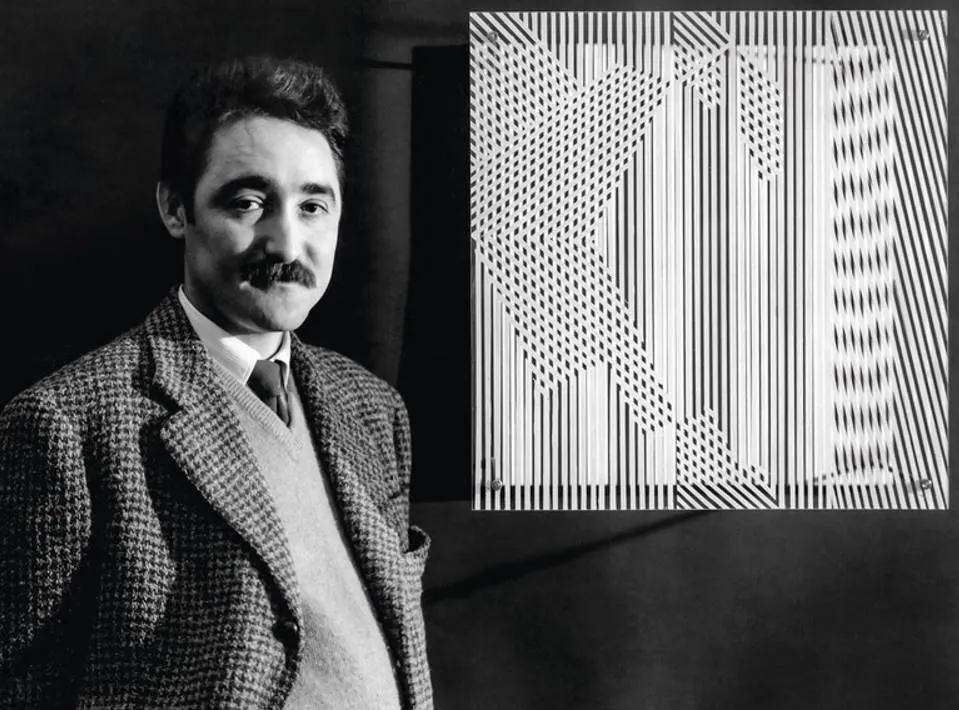 3. Bridget Riley
Bridget Riley (Born in 1931) is an English painter who has developed her unique style of Op art paintings. She created pointillist-style works for advertising agencies in the late 1950s but moved away from this in 1960.
Her main inspiration during this period was Post-Impressionist artist Georges Seurat (1859-1891). Especially a work called "Bridge at Courbevoie" (1886-1887), a work she copied in 1959 and which still hangs in her studio, which had a great impact on her throughout her career.
Today, some of her most impressive works are huge murals that decorate various art museums in the world, including the Tate and the National Gallery in London and the Musée d'Art Moderne in Paris. She lives and works in London, Cornwall, and the Vaucluse in the southeast of France.
4. Richard Anuszkiewicz
Richard Anuszkiewicz (1930-2020) was born in Erie, Pennsylvania, in a family of Polish immigrants. He was extremely talented from a young age and also studied art under Josef Albers (1888-1976), an educator at the renowned Bauhaus.
He eventually ended up earning a Master's Degree in Fine Arts at the Yale University School of Art in New Haven, Connecticut, during the early 1950s. This was the time that he experimented with Op art and why he is considered to be the pioneer of the movement in the United States.
His works are considered to be experiments and are of an investigative nature to understand the effects of colors combined, most often in squares. His works can be admired in dozens of famous art museums in the world, including (but not limited to) the Art Institute of Chicago, the Philadelphia Museum of Art, and both the MET and MOMA in New York City.
5. Omar Rayo
Omar Rayo (1928-2010) can be considered to be one of the most renowned Colombian artists in history. This South American artist was multi-talented and created paintings, sculptures, and caricatures, and was a talented plastic artist as well.
By the 1980s he had created thousands of abstract geometric works of art, often utilizing black, white, red, and yellow. He was one of the leading artists of the Op art movement and continued to develop his remarkable style throughout his career.
In 1981 he opened his own museum in his hometown of Roldanillo called the "Museo Rayo de Dibujo y Grabado Latinoamericano." The moment it opened it featured over 2,000 of his works and over 500 works of other Latin American artists. This just emphasizes that he was extremely prolific as well.
6. Julian Stanczak
Julian Stanczak (1928-2017) was another Polish-American artist who was one of the pioneers of the Op art movement. His exhibition at the Martha Jackson Gallery in New York in 1964 called "Julian Stanczak: Optical Paintings" resulted in the name of the movement being coined by Time Magazine.
This recognition came after a horrible period at the beginning of World War II in which he lost the use of his right arm. This happened while being forced to work in a Siberian labor camp. That's quite a remarkable achievement, especially because he was right-handed, don't you think?
Apart from being an artist, he was also an educator. He worked as a teacher at the Art Academy of Cincinnati (1957–1964) and the Cleveland Institute of Art (1964-1995). Just like some of his colleagues, his works can be admired at dozens of art museums all around the world.