The leading Op Art artist had an extremely prolific career. This is emphasized by the fact that there are currently 3 art museums in the world dedicated to his most famous works.
In this article, we'll take a closer look at some of the most interesting facts about Victor Vasarely (1906-1997), a Hungarian artist who defined a popular art movement of the 20th century.
1. He was born in a city in modern-day Hungary
Victor Vasarely is arguably one of the most famous Hungarian artists in history. He was born in Pécs the 5th-largest city in the country which is located in the central part of Hungary.
He spent his childhood and adolescent years in both Piešťany, modern-day Slovakia, and Hungary's capital, Budapest. It's here that he eventually learned about the world of art.
Remarkably, unlike most famous artists who defined their particular art movement, Vasarely didn't appear to have had the artistic talent as some of his colleagues from an early age.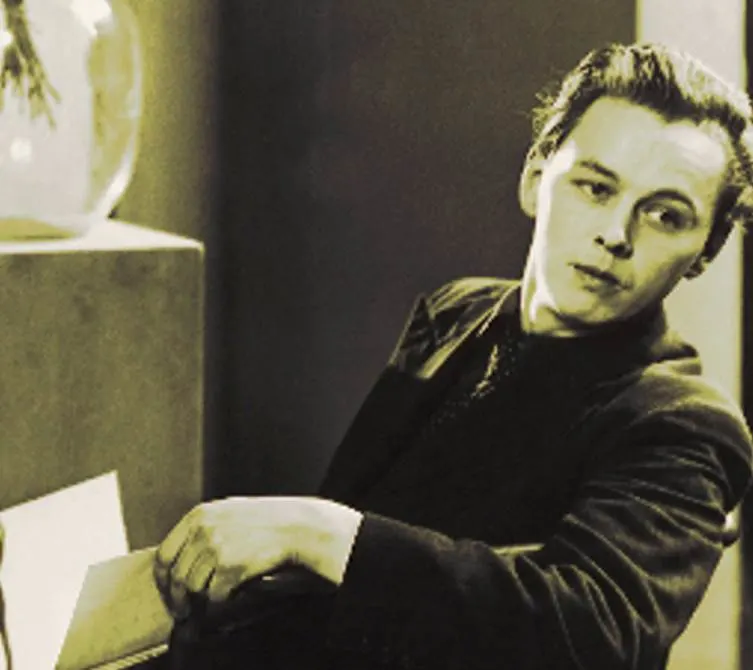 2. He only started studying art in his early twenties
Vasarely was an intelligent teenager, something that allowed him to start his studies at Eötvös Loránd University, a prestigious institution in Budapest. Although he started his studies in 1925, he abandoned them in 1927.
He initially enrolled at the Podolini-Volkmann Academy to study traditional art but moved to the private art school of Hungarian artist Sándor Bortnyik in 1928. This was the Hungarian spinoff of the German Bauhaus academy.
This school was referred to as the "Műhely" which translates to "workshop" but had a big problem: money. This would eventually turn out to be a great thing for Vasarely because he was mostly trained in graphic art and typographical design which laid the foundation for the Op art movement.
3. He created the world's first Op Art artwork in the 1930s
Vasarely didn't stay in Hungary and moved to France in the year 1930. This was also the year that he married his wife, fellow student Claire Spinner (1908-1990).
Starting a family means that you need to take up your responsibilities, especially since the couple had 2 sons named Andre and Jean-Pierre. He initially worked as a graphic artist in Budapest and picked up the same job in France where he produced advertising posters for big companies.
Although he probably didn't consider it to be the first Op art painting in history at the time, he created various works of art at the time, including "Zebra" in 1937. Art historians consider this work to be the first true Op art painting ever created.
4. He developed his style while living in various places in France
The 1930s weren't easy for Vasarely and his wife because they didn't settle down yet. The couple lived in hotels for many years while trying to make ends meet and first settled in Saint-Céré in the Lot département in the southwest of France.
They eventually permanently settled in Annet-sur-Marne in the Seine-et-Marne département in the central part of northern France. Vasarely also opened his atelier in Arcueil, a suburb of Paris about 10 kilometers (6 miles) from the city center.
It's here that he continued to experiment with artworks that create optical illusions, although he also integrated elements of Cubist artists, Expressionist artists, and Surrealist artists.
5. You can admire his works in 3 museums in France and Hungary
For years he tried to find his true identity as an artist, and his breakthrough finally came in the late 1940s. He continued to experiment with optical illusions and founded the Op art movement between 1947 and 1951.
His remarkable artworks became popular all over the world and he was invited to various places to leave his permanent mark. To give an example, he was allowed to decorate a wall at the University of Caracas in Venezuela in 1954, a work titled "Tribute to Malevitch."
His artworks can be admired in public spaces and museums all around the world and the artist has 3 museums solely dedicated to his works as well. These are:
Fondation Vasarely (1976), Aix-en-Provence, France
Vasarely Museum (1976), Pécs, Hungary
Vasarely Museum (1987), Zichy Palace, Óbuda, Budapest, Hungary
More interesting facts about Victor Vasarely
6. Victor and Claire had 2 sons, Andre and Jean-Pierre, and the latter also became an artist. He used the professional name "Jean-Pierre Yvaral" (1934-2002) and worked in the same fields as his father, namely op-art and kinetic art.
He eventually coined the term "Numerical art" which used computer-modified images to create an abstract painting in which the original picture remains recognizable.
7. His work "Zebra" wasn't the only artwork by Victor Vasarely that could be described as "Op art" which he created during the 1930s. Other iconic artworks that he produced during this period were Chess Board (1935) and Girl-power (1934).
These works are considered to be experiments with the use of perspective, shadow, and light, elements that eventually defined the style that made him world-famous.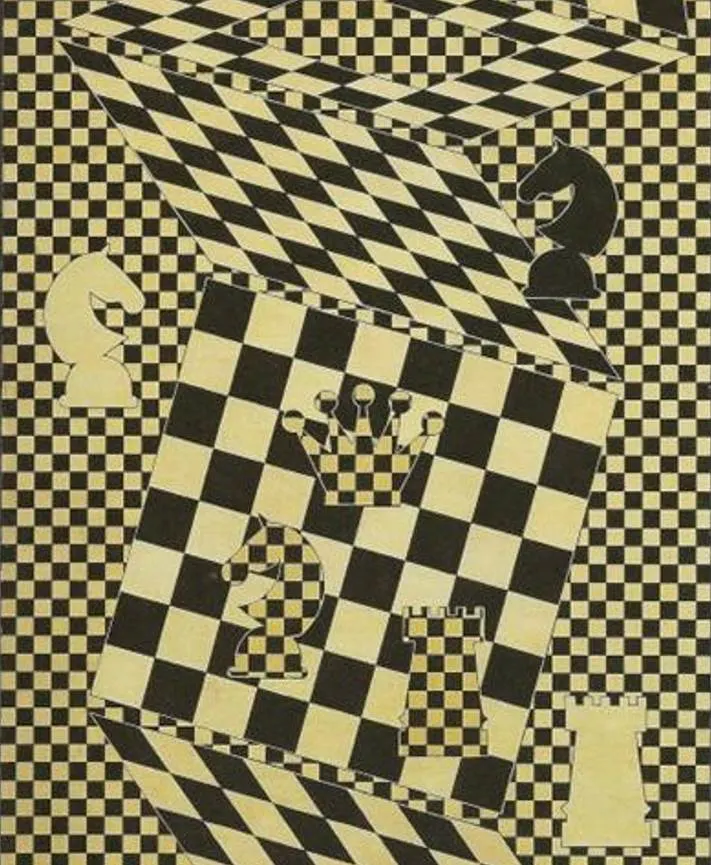 8. Vasarely's described the period in the end and shortly after the conclusion of World War II (1944-1947) as "Les Fausses Routes – On the wrong track." That's mainly because he considered himself to be too influenced by other artists.
His works from this period were placed among those of the Surrealists. It was only when he started moving away from the influence of other artists and that he developed his style that he became successful.
9. The early 1950s were a period in which Vasarely developed his kinetic art style. These were developed from individual glass panels which together create a sense of motion depending on the angle you look at them.
His artworks at the University of Caracas is a massive ceramic wall picture that covers an area of 100 square meters (1,100 square feet). he developed it together with legendary architect Carlos Raúl Villanueva, a man who introduced modernist architecture to Caracas.
The Campus of the University of Caracas, of which Vasarely's artwork is an integral part, was declared a Unesco World Heritage site in the year 2000.
10. You can admire the works of Vasarely in the permanent museums in France and Hungary. Many of his works are also often displayed in museums all around the world in temporary exhibitions.
One of these was referred to as "Le Partage des Formes" and took place at the Centre Pompidou in Paris in 2019. You can check the website of the Vasarely Foundation for upcoming events.