Pre-historic rock paintings and other types of artworks have been found in Finland, a Scandinavian country in northern Europe.
The Elk's Head of Huittinen is a specific work of art that was found in modern-day Finland that is believed to be between 8,000 and 9,000 years old.
This was long before the Royal Academy of Turku started an art program in 1707. This marked the start of Academic art in Finland.
The true rise of Finnish art happened during the Grand Duchy of Finland in the 19th century. It separated from the Russian Empire and this awakened a sense of national identity that transpired in paintings.
This newly found national identity coincided with the Romantic era in other parts of Europe and it's known today as the Golden Age of Finnish art.
The country has produced some remarkably talented artists and in this article, you'll discover the most famous Finnish artists in history.
1. Robert Wilhelm Ekman
Robert Wilhelm Ekman (1808-1973) was a Finnish painter who was born in the year the Grand Duchy of Finland was established. He was one of the first painters to embrace the Romantic nationalism that became the dominant form of art of the 19th century in Finland.
He studied at the Royal Swedish Academy of Arts in Stockholm and mainly focused on depicting ordinary people, not something that was prevalent in academic art at the time. He became a royal court and history painter and also decorated Turku Cathedral, the main church in his home city. He taught art here during the final years of his life.
2. Mathilda Rotkirch
Mathilda Rotkirch (1813-1842) was only slightly younger than Ekman and is therefore often described as the first female artist in Finland. She was born in Borgå, Finland, and was the daughter of a local nobleman named Baron Karl Fredrik Rotkirch.
---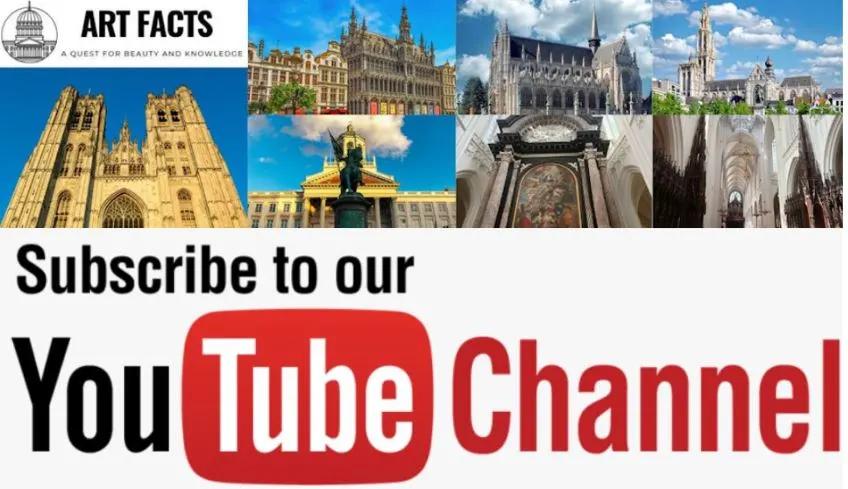 ---
She also made the journey to study art in Stockholm and studied together with Ekman at the Royal Swedish Academy of Arts in the city. She was about to become the most famous portrait painter in Finnish history but died at the age of 29 from a lung infection.
3. Albert Edelfelt
Albert Edelfelt (1854-1905) was a Finnish painter who produced some of the most iconic paintings of Finland in history. He was a Realism artist who used his talent to depict the true nature of the culture of the Grand Duchy of Finland where he lived during his lifetime.
He moved to Paris in his late teens and studied at the École des Beaux-Arts, the most prestigious art academy in the city. He became friends with French artist Jules Bastien-Lepage (1848-1884), a man who redefined Realism art. He learned to paint outdoors and as a result, painted some great views of the Finnish landscape.
4. Pekka Halonen
Pekka Halonen (1865-1933) was another Finnish Nationalist Romantic painter who focused on depicting landscapes and people in traditional settings and clothes. His father was an amateur painter as well who combined working on his farm with decorating local churches.
Pekka definitely inherited his father's talent and further sharpened his skills at the Art Society's Drawing School in Helsinki where he studied for 4 years. He won a scholarship that allowed him to study in Paris, most notably at the Academie Julian. Although he traveled extensively during his lifetime, his most famous paintings depict the landscape and people of his native country.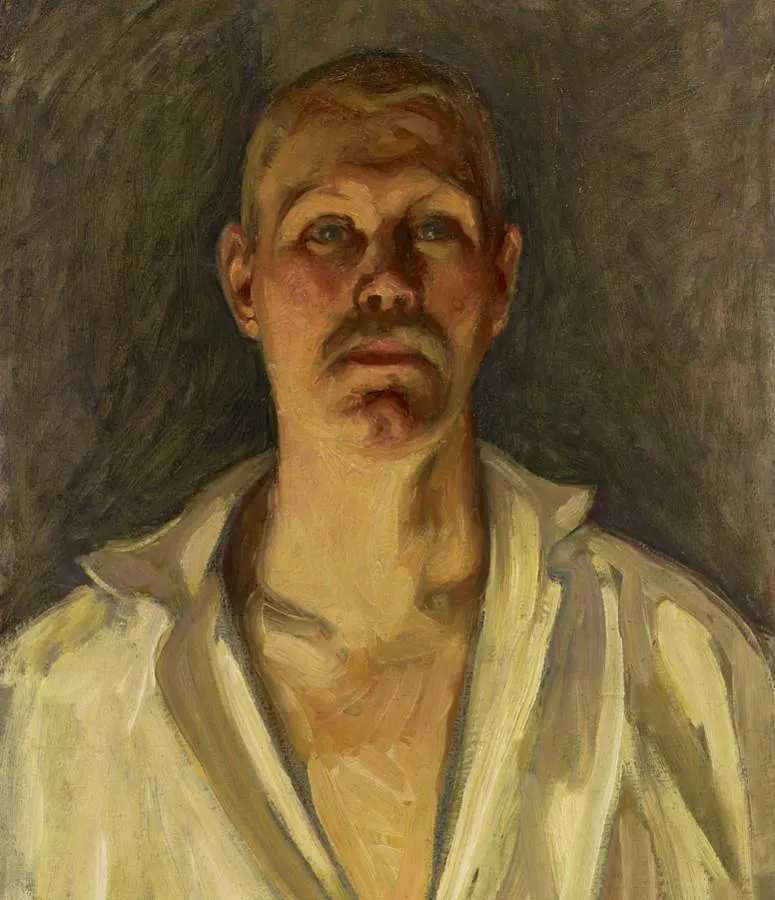 5. Helene Schjerfbeck
Helene Schjerfbeck (1862-1946) was one of the main Finnish modernist painters who adopted a wide variety of styles during her career. She was initially influenced by Impressionist artists who painted en Plein air and monumental history paintings. Later in her career, she changed her style to focus on portraits and still lifes.
The ditched Realism paintings for a style that was nearly on the verge of abstract art in her later years. Some of her most famous works are peculiar self-portraits that she painted during the final years of her life. An Impressionist painting titled "Dancing Shoes" (1882) was sold for £3,044,500 in auction at Sotheby's in London in 2008.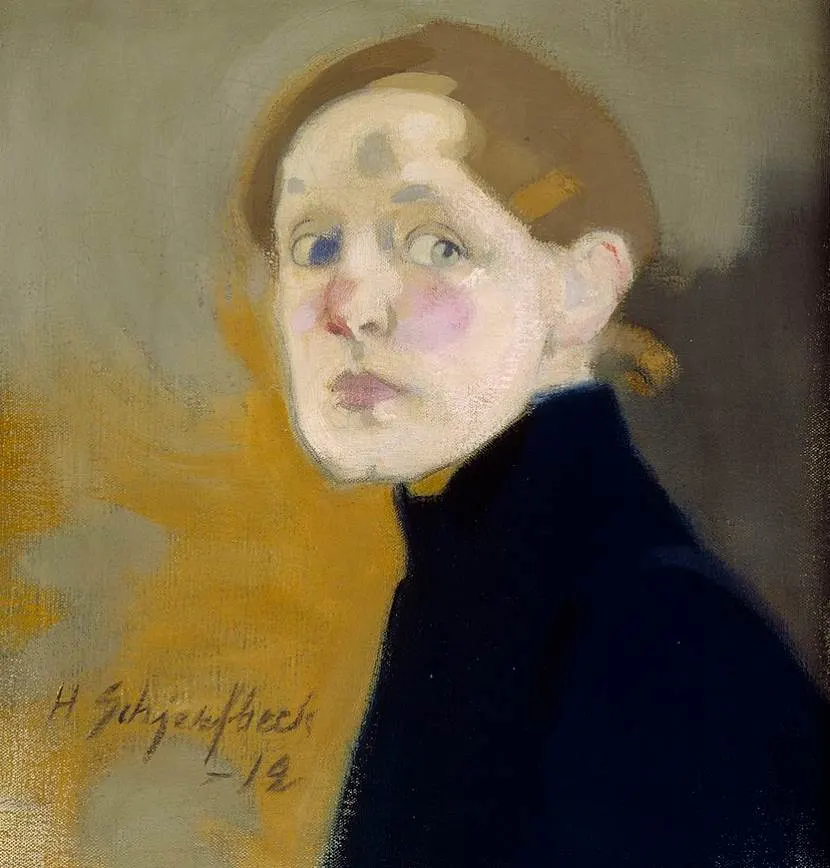 6. Akseli Gallen-Kallela
Akseli Gallen-Kallela (1865-1931) was a Finnish painter who was very talented but who experienced opposition from his father when he decided to become an artist. Following his father's death, he studied at the Finnish Art Society (1881–1884), a good decision that allowed him to develop his talent.
His distinctive style really shines in works that depict scenes from the Kalevala, the main 19th-century Finnish national epic. His style radically changed when his daughter died in the mid-1890s. He traveled to Africa in the early 20th century and completed a remarkable series of Expressionist paintings in Kenya.
7. Hugo Simberg
Hugo Simberg (1873-1917) was a Finnish Symbolist painter who also studied at the Drawing School of the Finnish Art Society between 1893 and 1895. Shortly after, he became a student of Akseli Gallen-Kallela and traveled to various parts of Europe and even the United States.
Some of his most famous paintings can be found at Tampere Cathedral. Some of these frescoes are titled "The Wounded Angel" and "The Garden of Death." and are typical Symbolist paintings that sparked a controversy when they were unveiled. Remarkably, "The Wounded Angel" was voted "Finland's National Painting " during a poll in the early 21st century.
8. Eero Järnefelt
Eero Järnefelt (1863-1937) was one of the most renowned Finnish painters of the late 19th and early 20th centuries. He won a medal twice during the World Fairs in Paris, both in 1889 and 1900. He filled his later years by teaching art at the Univesity of Helsinki and serving as the chairman of the Finnish Academy of Fine Arts.
The reason why he was such a successful painter from Finland is that he managed to magnificently capture the landscape of his native land. His most famous paintings capture the scenery of Koli National Park in the southeastern part of the country. The versatile artist also painted a large number of portraits, including those of several presidents of Finland.