Because of this 16th-century Mannerist artist, we know exactly what one of the most famous Renaissance artists in history looked like.
Daniele da Volterra might not be the best-known name in art history, or even in the period he lived in, but he still produced some remarkable paintings.
In this article, you'll discover some of the most interesting facts about da Volterra so you can learn everything about the close associate of Michelangelo (1475-1564).
1. His name refers to the place where he was born
Daniele da Volterra (1509-1566) was born Daniele Ricciarelli in the city of Volterra. This is a walled city on top of a hill in what is now the Tuscany Region of Italy.
This remarkable city in the heart of Italy has a history that dates back to the 8th century B.C. and is located just southwest of the city of Florence and southeast of the city of Pisa in the Province of Pisa.
The extensive history of the city means that you can find Etruscan, Roman, and medieval architecture here. The Italian artist was named after this city, a common practice in Italy at the time, where he was born in 1509.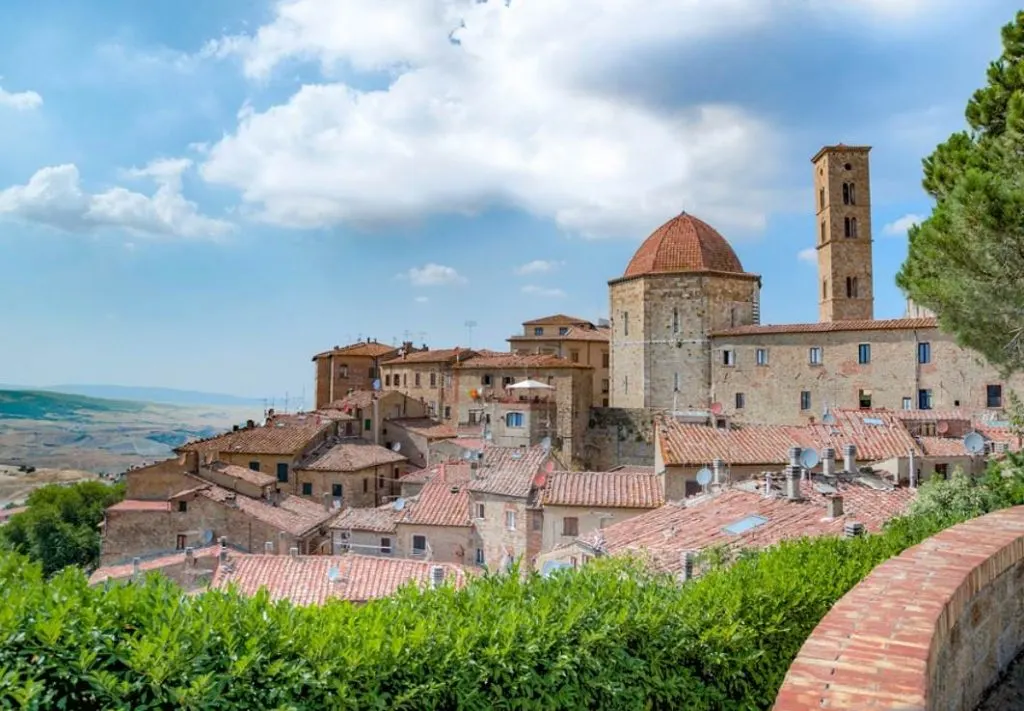 2. He moved to Rome when he was in his twenties
We don't know much about the early years of the artist, except that he was trained as a boy by two Sienese artists named Il Sodoma (1477-1519) and Baldassare Peruzzi (1481-1536).
Both these artists had worked together with some of the most renowned artists of the High Renaissance, including Raphael and Bramante. These two artists worked in Rome at the time and left their permanent mark on the city.
This also means that both artists had high standards, and it's assumed that Daniele da Volterra's talent didn't match that of his masters. He eventually left them, although he probably followed Peruzzi to Rome in the year 1535.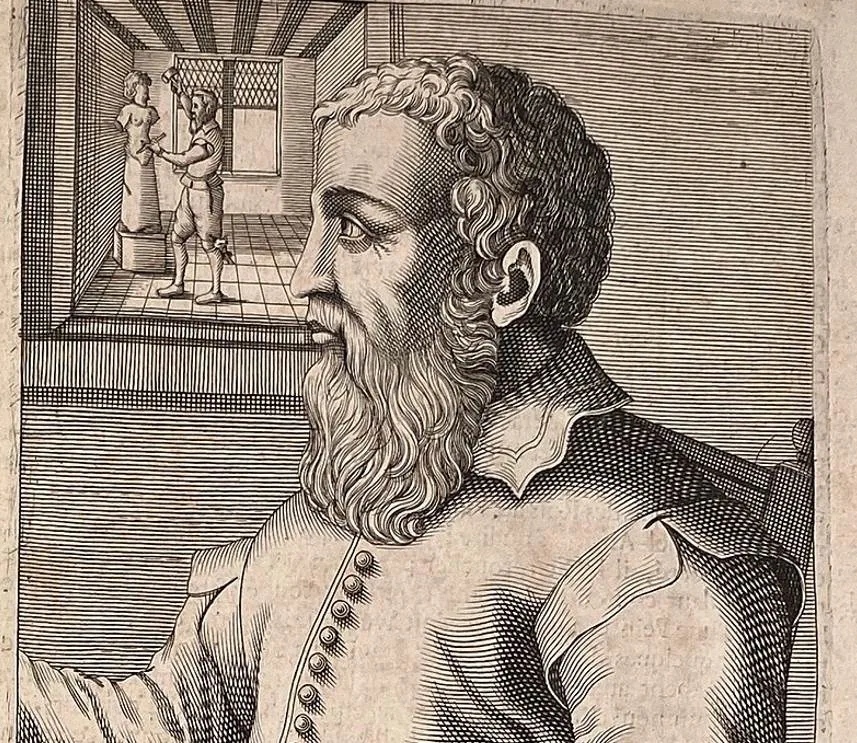 3. His influential friend ensured that he earned commissions in Rome
---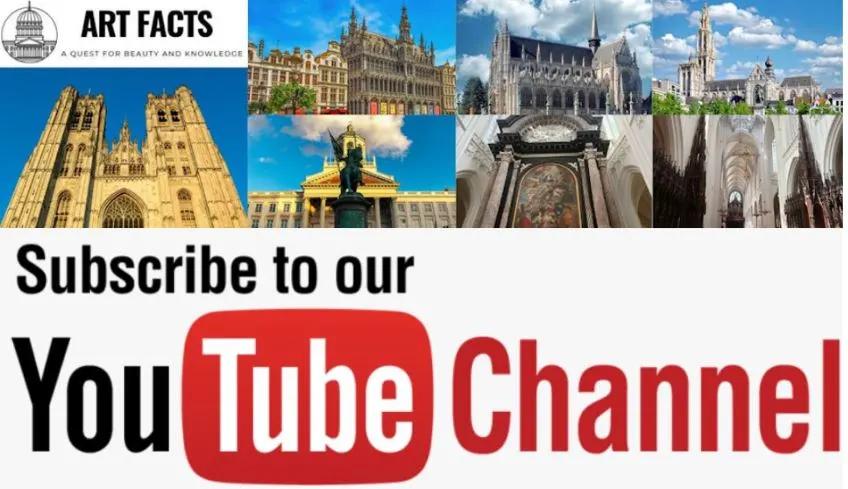 ---
While in Rome, he initially found himself another master named Perino del Vaga (1501-1547). He worked together with del Vaga between 1538 and 1541, mainly at the Trinità dei Monti church in Rome (located at the top of the Spanish Steps).
This collaboration was remarkable because he was already in his early thirties at the end of it. He did, however, started to receive commissions himself.
This included a painting at the main salon of the Palazzo Massimo alle Colonne, an opulent Renaissance building in the city that was completed between 1532 and 1536.
His career took a drastic turn for the better when he befriended Michelangelo Buonarroti. He was the most influential artist in Rome at the time which means he had connections with Pope Paul III (1468-1549). Da Volterra managed to secure multiple commissions through his friendship.
4. He once produced one of the most famous paintings in Rome
One of the most interesting facts about Daniele da Volterra is that Michelangelo had a positive influence on the quality of art he produced as well. He provided him with sketches so he could elevate his art to another level.
This not only resulted in more commissions but also in his fame as an artist. His most famous painting was completed around 1545 and is called "Descent from the Cross." It's located in the Trinità dei Monti church.
This famous Mannerist painting was held in such high regard that it was placed at the same level as Transfiguration by Raphael. This is remarkable because Raphael's masterpiece was considered to be the most famous painting in the world until the 20th century.
5. His best-known project earned him an unflattering nickname
Despite producing one of the most famous paintings of the 16th century, these were not what made him famous in Rome. His most famous project involved one of Michelangelo's works.
Michelangelo painted his version of The Last Judgement (1536-1541)on the altar wall of the Sistine Chapel, 25 years after he completed the Sistine Chapel Ceiling which features the world-famous Creation of Adam.
This immense painting featured numerous naked muscled men which caused quite a stir at the Vatican. Daniela Volterra was commissioned to overpaint the genitals of these naked men with loincloths after he passed away in 1564.
This earned him the rather unflattering nickname of "Il Braghettone" or "The Breeches Maker."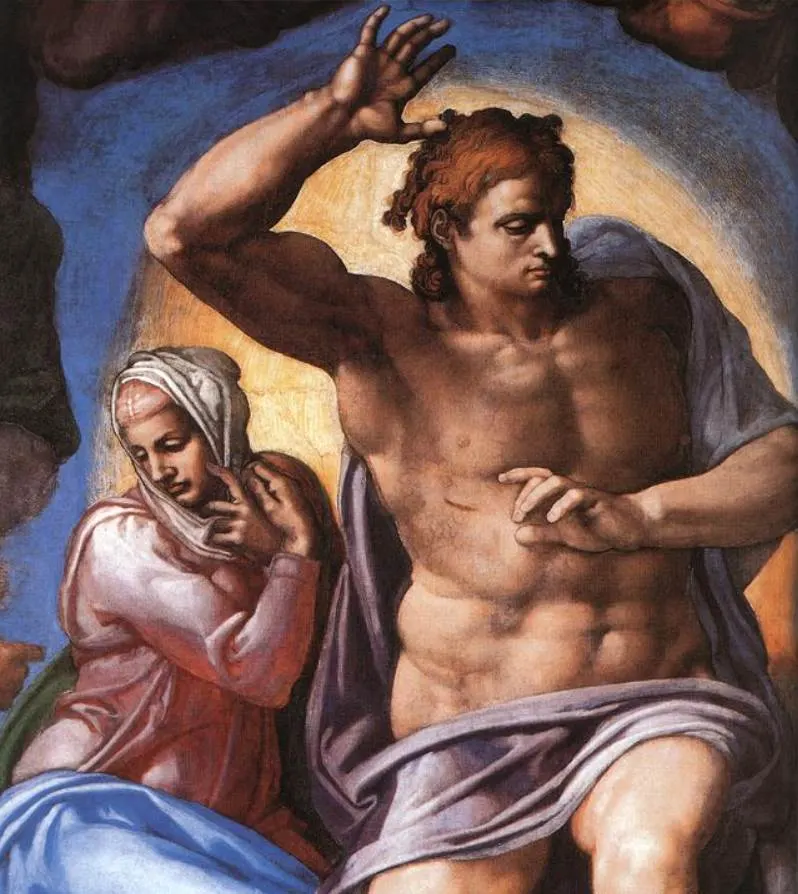 More interesting facts about Daniele da Volterra
6. Most of the most famous works by Daniele da Volterra were based on sketches provided by his good friend Michelangelo. This doesn't mean that he didn't integrate his elements into his works as he is known as a supreme colorist in the distinctive Mannerist style.
7. Because of da Volterra we have a clear idea of how Michelangelo looked during the final decades of his life. he made several drawings of the artist and also an unfinished portrait he worked on in 1545. This portrait is now part of the collection of the MET in New York City.
8. The reason why the artist was commissioned to overpaint the genitals of the naked men in Michelangelo's Last Judgement was because of the Catholic Counter-Reformation.
A decision was made during the Council of Trent, the Catholic reaction to the Protestant Reformation, that banned nudity in art. There was plenty of that in Michelangelo's controversial fresco.
9. The commissions for da Volterra partially dried up after Pope Paul III died in 1549. With a lack of commissioned for paintings, he devoted himself to the main occupation of his master Michelangelo which was sculpture.
10. His most famous sculpture was a bust of Michelangelo, a work he produced during the 1560s. He produced multiple versions and it remains unclear until today whether or not he sculpted them before or after the artist passed away.
The most common explanation is that it was produced posthumously as a way to commemorate his great friend.