The simplest of images became one of the most thought-provoking paintings of the 20th century, and the Belgian artist who painted it had some explaining to do.
René Magritte (1898-1967) became one of the leading Surrealist artists in history because he managed to depict seemingly common objects in a such way that it scrambles our brains.
His Surrealist paintings are some of the best-recognized artworks ever produced and this includes this remarkable work of art.
Let's take a closer look at some of the most interesting facts about "This is Not a Pipe" or "Ceci n'est pas une Pipe" by René Magritte.
1. It was completed shortly after Magritte started painting Surrealist works
René Magritte was born in the small town of Lessines in the Hainaut province of Belgium in 1898. We know that he started drawing lessons in 1910 but his early training remains a bit obscure.
His mother had a troubled mental state and committed suicide in 1912 after several previous attempts.
This certainly had an effect on the young René and it's believed he included some imagery related to this tragic event in his art.
He studied at the Académie Royale des Beaux-Arts in Brussels between 1916 and 1918 after trying to produce Impressionist paintings but he didn't like the academic approach.
His view of art completely changed when he saw Giorgio de Chirico's "The Song of Love" (1914) in 1922, a painting considered to be the earliest Surrealist painting ever produced.
He found work as an illustrator and poster designer between 1922 and 1926 and started producing oil paintings shortly after.
He painted This is not a Pipe in 1929, shortly after he dedicated himself to his art full-time.
2. It depicts an image of a pipe with the title written beneath it
The painting's title "This is not a Pipe" is the literal translation of the words written below the image of a pipe, "Ceci n'est pas une pipe."
Magritte's oeuvre mainly consists of paintings that depict common objects but in a thought-provoking context.
This work is a prime example of this because by stating that he didn't paint a pipe, he actually produced one of the best examples of a meta-message (subtext) in the history of art.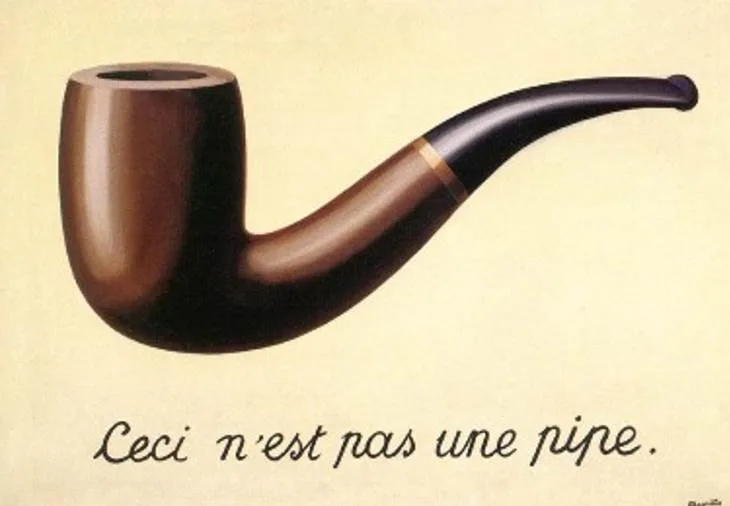 3. The painting is also known by another title
This play on words is what makes Magritte's painting such an iconic work of art. It's one of the deepest philosophical concepts which examines whether or not the world is made of words or items.
The alternative title of the painting is "The Treachery of Images" or "La Trahison des Images," a reference to the fact that images might fool us into believing that they are real.
4. Magritte's painting wasn't exactly understood for what it is initially
The Belgian painter knew very well what he was doing by including the line stating that this is not a pipe below the image of what clearly depicts a pipe.
Like most novelties, the people who first laid eyes upon this painting clearly didn't understand what he meant so the artist had some explaining to do.
He commented on it as follows:
The famous pipe. How people reproached me for it! And yet, could you stuff my pipe? No, it's just a representation, is it not? So if I had written on my picture "This is a pipe", I'd have been lying!
5. Magritte wrote about the painting's concept in a Surrealist publication in 1929
The career of René Magritte didn't skyrocket in the beginning, despite the fact that he had his first solo exhibition at the Galerie Le Centaure in Brussels in 1927.
He moved to Paris after this disappointing event and met multiple fellow Surrealist artists, including Salvador Dalí and the co-founder of the movement, André Breton (1896-1966).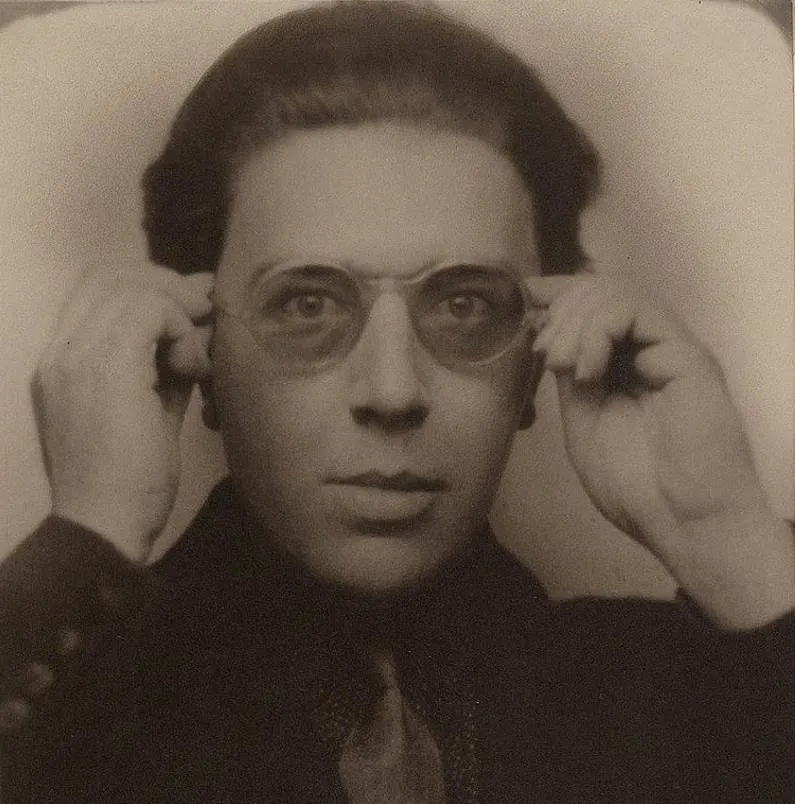 Breton had been publishing a magazine titled "La Révolution Surréaliste" since 1924 and included a piece about Magritte in the 12th and final edition.
Magritte added an addendum to Breton's mocking of poetry titled "Poetry is a Pipe." This piece was titled "Les mots et les images" and featured an image of a naked woman surrounded by 16 Surrealist artists with their eyes closed.
This was another play on words because the title of this work was "Je ne vois pas la [femme] cachée dans la forêt" (I don't see the woman hidden in the first).
6. Magritte painted several variations of this work throughout his career
Once the concept became clear to the general public, the painting titled "This is not a Pipe" became very successful.
It became a recurring subject in his future works as he replicated the painting several times throughout his career.
He completed "The Tune and Also the Words" in 1964, just 4 years before he passed away. This painting is part of the collection of the Art Institute of Chicago.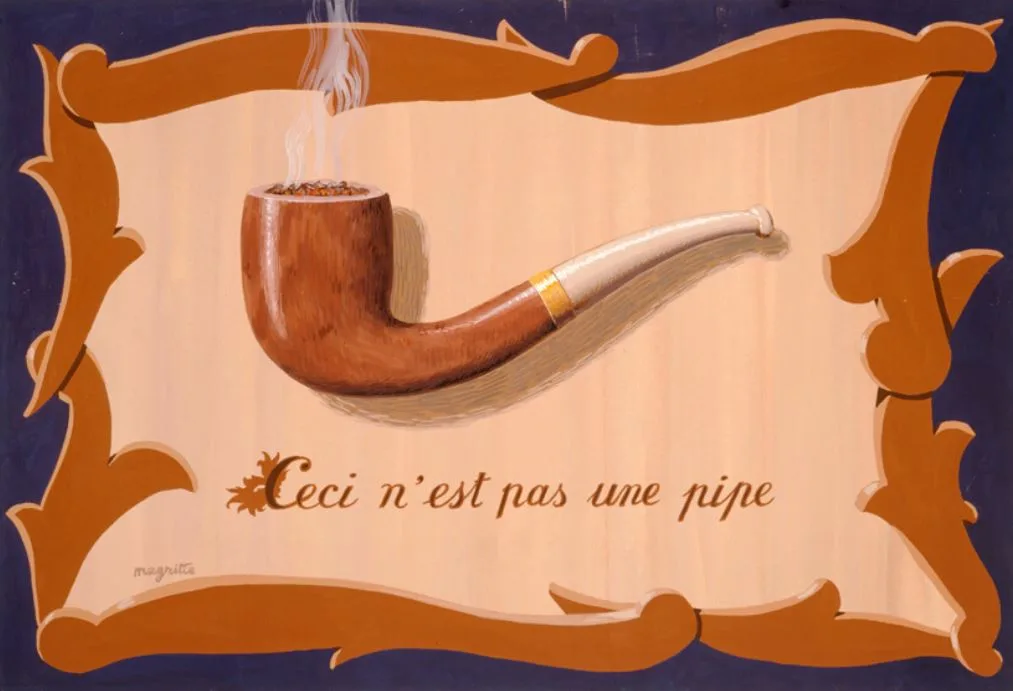 7. How big is This is not a Pipe by René Magritte?
This is not a Pipe or The Treachery of Images by René Magritte is a medium-sized oil on canvas painting that has dimensions of 60.33 × 81.12 centimeters (23.75 × 31.94 inches).
8. Where is Magritte's iconic painting located today?
The painting was acquired by the Los Angeles County Museum of Art with the help of funds from the Mr. and Mrs. William Preston Harrison Collection which were great benefactors to the museum.
If you want to admire Magritte's world-famous painting, then you should head over to the Miracle Mile district of Los Angeles as it's still part of the collection of the LACMA today.