Being born when the High Renaissance was getting into full swing in the early 16th century wasn't a present for aspiring artists.
The predominant feeling was that everything in art history was already accomplished by Renaissance artists, and who were they to blame, right?
This was the motif for Mannerist artists to exaggerate the harmonious ideals of the Renaissance, and this Italian artist was one of the leading figures of Mannerism.
In this article, you'll discover some of the most interesting facts about Self-portrait in a Convex Mirror by Parmigianino, a typical Mannerist painting.
1. It was completed when the artist was in his early twenties
Francesco Mazzola (1503-1540) was the name of an artist who is commonly referred to as "Parmigianino," a nickname that translates to "The little one from Parma."
He was an incredibly talented painter, draughtsman, and printmaker who was a bit unlucky in his career. Many wars broke out forcing him to move from place to place.
He worked in various Italian cities, including Bologna, Rome, Florence, and his native Parma. He started traveling early on when he was in his twenties.
He completed Self-Portrait in a Convex Mirror in 1524, a time when he was only 21 years old.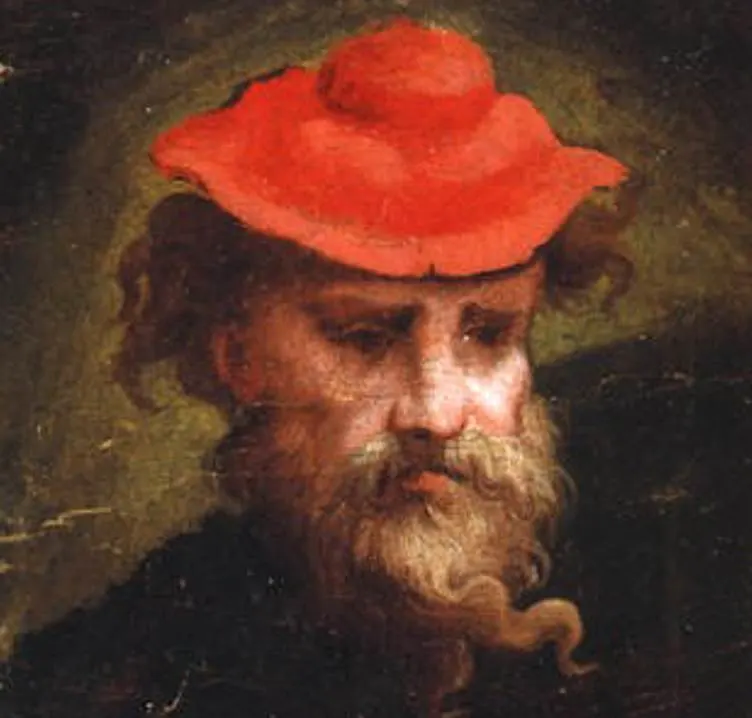 2. It's a self-portrait of the artist in the Mannerist style he developed
Parmigianino was one of the first major Mannerist artists in history, a period also known as the "Late Renaissance."
---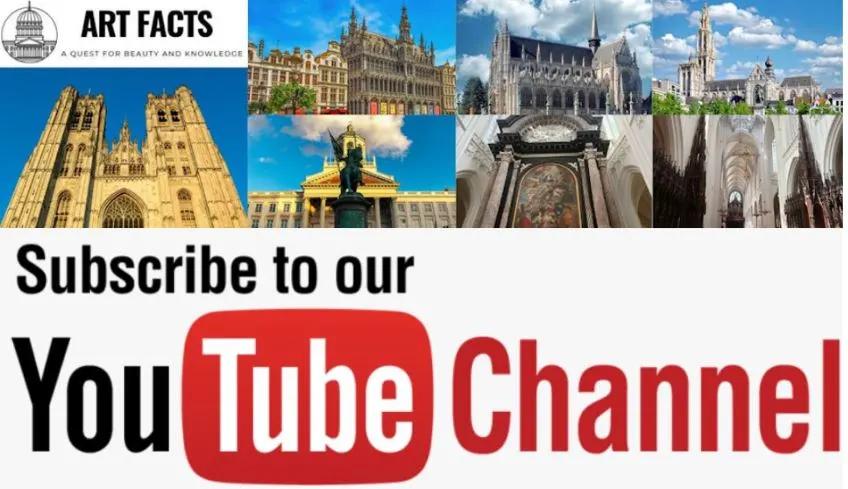 ---
Mannerism is defined by artists who wanted to exaggerate what had already been produced. Elongated figures to accomplish the artistic goal of elegance was a key characteristic.
This painting depicts the young artist while he is staring into a convex mirror. This is a type of curved mirror that distorts the view of people looking into it.
This is why his hand appears to be very big as it's situated near this curved mirror. The background doesn't provide many clues as to where he is but it's likely he painted this in his bedroom.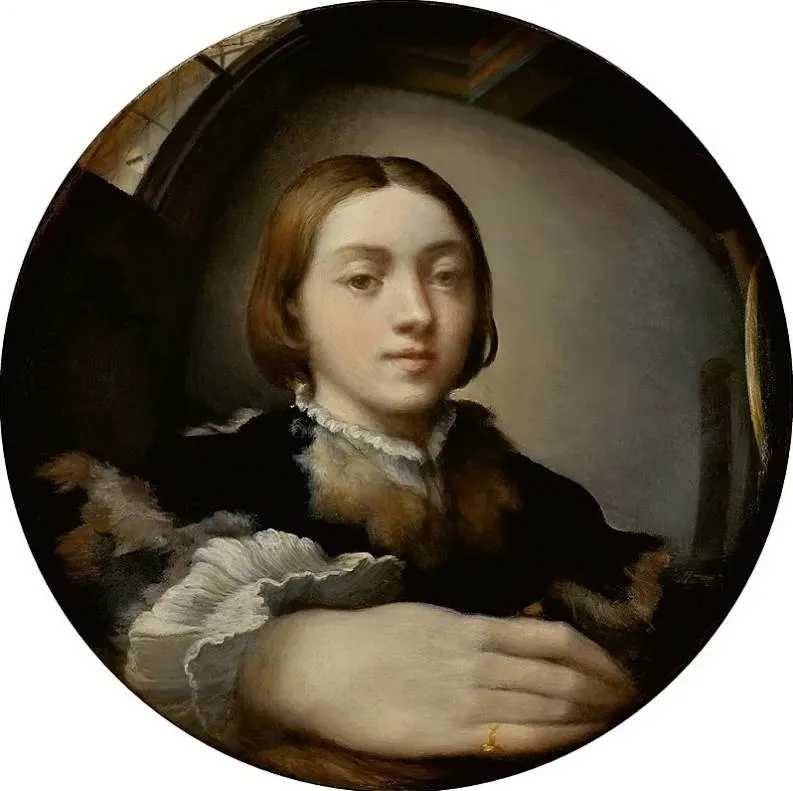 3. It was likely created to show off his skills to potential patrons in Rome
The artist was forced to move to a nearby village in the early 1520s because of a war between the French and Papal armies in his native Parma.
He completed this painting in 1524, the year that he moved to Rome in an attempt to become one of the greatest masters in the city.
All the major art patrons lived there so that was a great plan. Art historians assume that he completed Self-Portrait in a Convex Mirror to impress patrons in the city.
This proved to be a great success and he was celebrated as "Raphael Reborn." Unfortunately, the Sack of Rome in 1527 forced him to flee the city.
4. He brought two other paintings as well to show off his mastery
This small self-portrait wasn't the only painting that he brought with him to Rome. He presented several works to the Medici Pope Clement VII.
He completed up to 5 paintings according to contemporary historian and biographer Giorgio Vasari (1511-1574).
Some of these works included "Saint Barbara" (1522), on display at the Prado Museum, and "The Circumcision of Jesus" (1523), part of the collection of the National Gallery in London.
The quality of these paintings allowed him to earn patronage in Rome and it solidified his reputation as a master.
5. The panel on which it was painted was specially created for this work
Painting a self-portrait in a curved mirror wasn't an easy task, that's for sure. The artist had to take some preparatory measures before he started working on it.
He solved the issue by preparing a convex panel in wood that resembled the curve of the mirror. This way, he simply had to distort the elements of composition such as his enlarged hand in the foreground.
6. The small painting has switched hands multiple times throughout the centuries
Parmigianino instantly donated the painting to Pope Clement VII when he arrived in Rome. It later entered the collection of a renowned 16th-century author named Pietro Aretino (1492-1556).
It moved to Venice in the year 1560 as it was purchased by a Venetian sculptor named Alessandro Vittoria (1525-1608). He bequeathed the work to Rudolf II, Holy Roman Emperor (1552-1612).
He was a member of the House of Habsburg who brought the painting to Prague in the early 17th century.
Remarkably, by then the painting was attributed to Correggio (1489-1534), another famous artist from Parma whom Parmigianino met.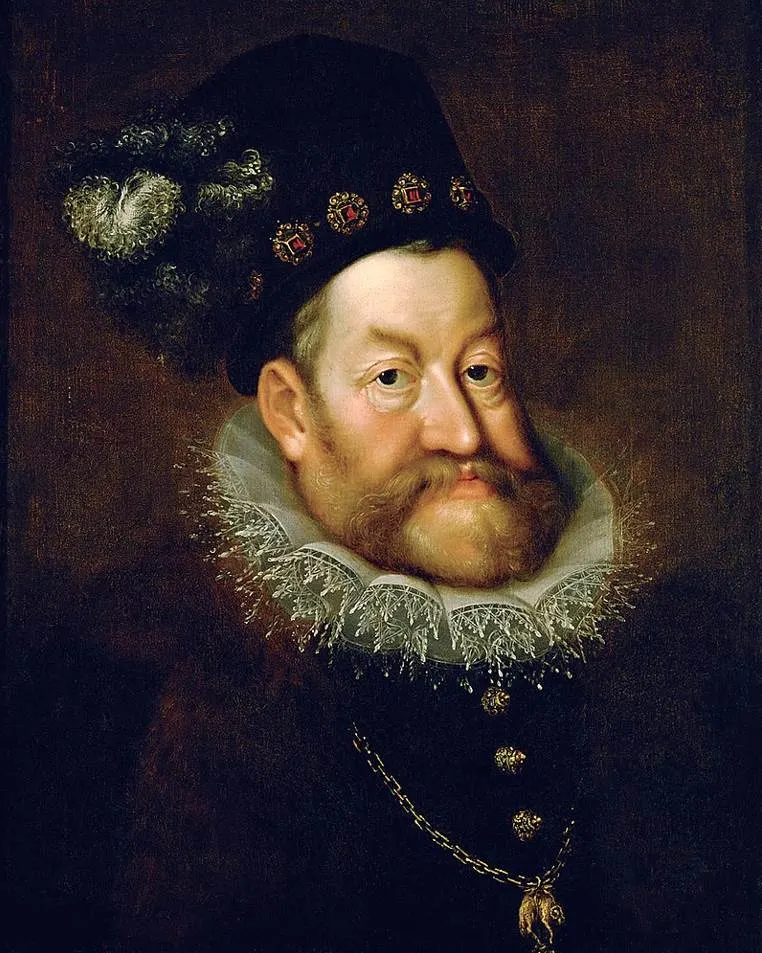 7. How Big is Self-portrait in a Convex Mirror by Parmigianino?
Parmigianino produced this painting in such a way that he could easily bring it along on his journey to Rome in the 1520s.
That's why this is a small oil on a convex panel painting that only has a diameter of 24.4 centimeters (9.6 inches).
8. Where is Self-portrait in a Convex Mirror by Parmigianino located?
The painting resided in Prague in the early 17th century and eventually moved to Vienna where it entered the Habsburg collection.
This incredible collection of fine art formed the base of the collection of one of the most popular museums in Austria.

Today, you can admire this painting in the collection of the Kunsthistorisches Museum, a museum where you can admire thousands of amazing works of art.