Even though most paintings by Bruegel the Elder seem to be catalogs of certain topics, there's an important underlying message in most of them.
Pieter Bruegel the Elder (1525-1569) developed a distinctive style, often depicting peasants. This earned him the nickname "Peasant Bruegel."
In this article, we take a closer look at some of the most interesting facts about Netherlandish Proverbs by Bruegel, one of the artist's most celebrated works.
1. It was completed when the artist lived in Antwerp
The painter was born in or around Breda, a city in modern)day Netherlands, and later became one of the most renowned artists of the Renaissance in Antwerp and Brussels.
What's fascinating about Pieter Bruegel the Elder is that he moved to Antwerp adjoined the local Guild of Saint Luke in 1551 and almost instantly departed on an extended voyage to Italy.
The fact that his master, a Flemish artist named Pieter Coecke van Aelst, died in 1550, might have played an important role in this decision.
He traveled all the way south and probably even to Siciliy before returning to Rome in 1553. He finally made it back to Antwerp in 1555 where he started working as a designer for the local publishing company.
He only picked up oil painting again in 1557 and he completed Netherlandish Proverbs two years later in 1559.
2. It depicts 126 different proverbs and idioms in this crowded scene
This incredibly hectic scene features a large number of people, animals, and figures that represent visual representations of popular Netherlandish proverbs.
---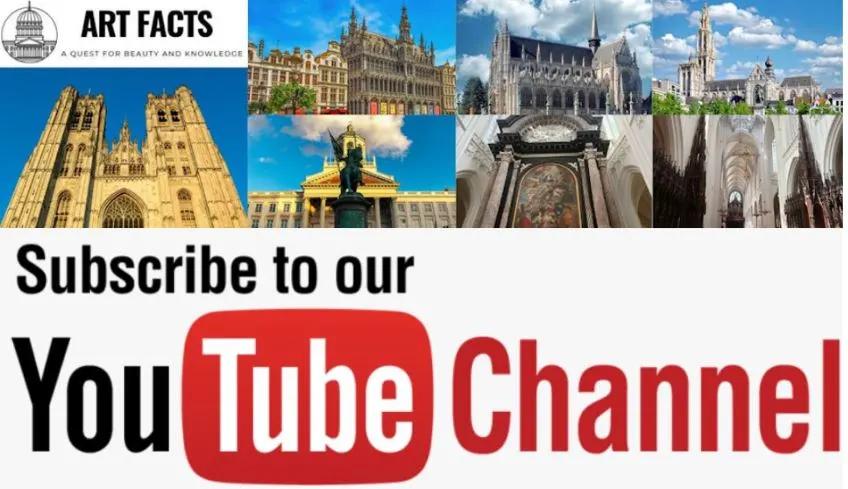 ---
Decoding this composition has been a tough job because many of these proverbs are not in use anymore. 126 Proverbs have been identified in this painting.
These are only the ones that can be positively identified because there might be a lot more. These fell out of use due to the change in the language since the 16th century.
3. It's possible that Bruegel was inspired by an engraving made a year earlier
Pieter Bruegel the Elder was far from being the first artist who used visual representations of proverbs to get the message across.
Gothic artists already added them to their illuminated manuscripts hundreds of years earlier. The Book of Hours is a great example of this.
What Bruegel can be credited with, however, is the large number of these proverbs that he integrated into this work.
A Flemish engraver named Frans Hogenberg (1535–1590) completed a work titled "The Blue Cloak" in 1558 which depicts a total of 43 proverbs.
The composition of the engraving and how the proverbs are depicted look remarkably similar to those of the painting by Pieter Bruegel the Elder.
4. Only a few of the depicted proverbs are still in use today
At first glance, there don't seem to be many proverbs that are still being used today. The peasant setting in which the scenes take place also doesn't help.
Upon closer inspection, however, we can still recognize proverbs that are still being used, even in the English language. Some examples are:
Swimming against the tide.
To be armed to the teeth.
Banging one's head against a brick wall.
5. One proverb that has stopped being used appeared in another Bruegel painting
Painting Netherlandish Proverbs inspired Pieter Bruegel the Elder because he often used similar elements in his future paintings.
One of these is called "Having one's roof tiled with tarts," an expression that isn't being used anymore today which means "Having an abundance of everything."
The artist included a similar roof in his painting "Land of Cockaigne" (1567), a work that depicts the medieval mythical land of plenty.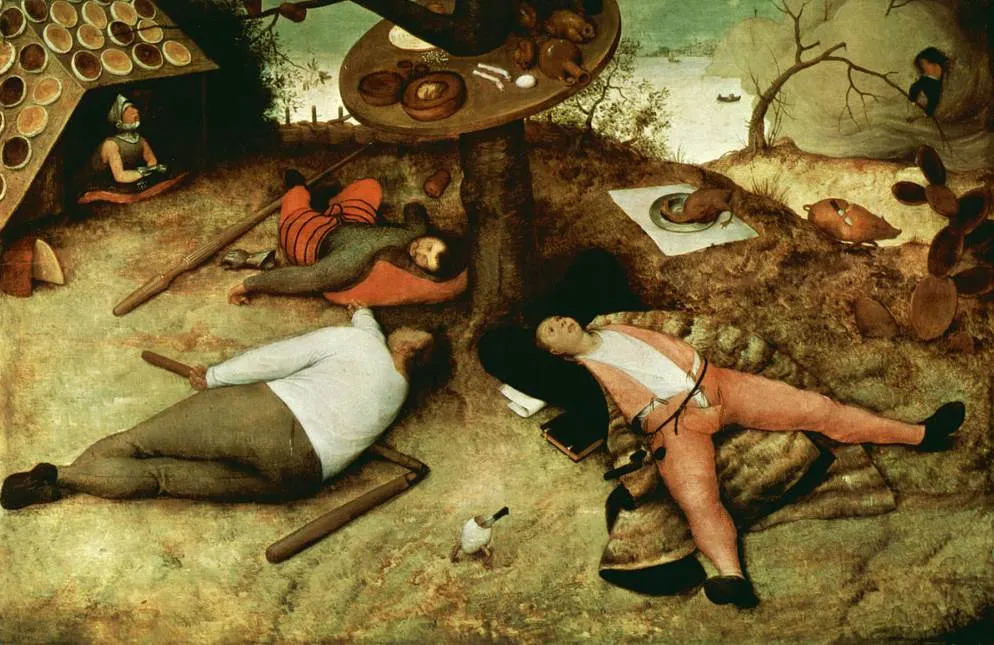 6. Bruegel's aim wasn't to merely depict a catalog of proverbs in this painting
Pieter Bruegel the Elder was most probably from a peasant background, one of the main reasons why he was so eager to depict peasants in his works.
He was, however, also an educated man, although he never mastered writing Latin. This is stressed by the fact that many of his paintings shave a deeper meaning.
What initially appears to be a catalog of random proverbs is much more than that as it features the core theme of "The Folly of Man." It was his way to explain how foolish seriousness in the material world is.
The same overlying theme applies to his later work titled "Children's Games" (1560) which depicts children being extremely serious while playing a large number of trivial games.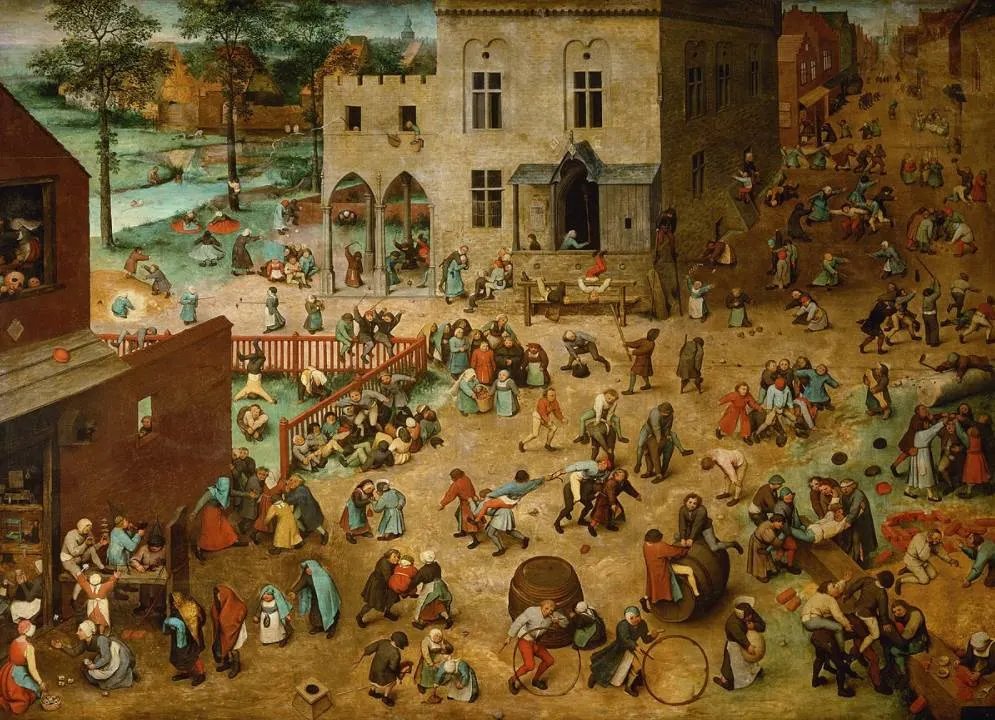 7. How big is Netherlandish Proverbs by Pieter Bruegel the Elder?
The painting had to be quite big to squeeze in at least 126 visual representations of proverbs and idioms, and it's pretty large.
Netherlandish Proverbs by Pieter Bruegel the Elder is a medium-sized oil on panel painting that has dimensions of 117 × 163 centimeters (46 × 64 inches).
8. Where is the painting located today?
Like many other Pieter Bruegel the Elder paintings, this work ended up in a German-speaking country.
Many of his works can be admired at the Kunsthistorishes Museum in Vienna and the Gemäldegalerie Alte Meister in Dresden, but to admire this work, you have to visit Berlin.
Netherlandish Provers is part of the collection of the Gemäldegalerie in Germany's capital which is part of the Berlin State Museums.