The northern part of Europe didn't produce as many renowned artists as other parts of Europe in the 16th century.
One artist made a permanent name for himself by producing original paintings that revolve around certain topics. In that sense, he became the most influential Renaissance artist of his time.
In this article, you'll discover some of the most interesting facts about Pieter Bruegel the Elder, a remarkable figure in the history of art who produced multiple world-famous Renaissance paintings.
1. Little is known about the artist's childhood and training
There are only two contemporary accounts of the early life of Pieter Brueghel the Elder (1525/1530-1569), and both of them contradict each other as to the early life of the artist.
Lodovico Guicciardini, an Italian merchant from Florence, wrote about the Low Countries in 1567 and mentioned that Bruegel was born in Breda, a city in the modern-day Netherlands.
Karel van Mander, a Flemish artist, writer, and art historian, wrote that he was named after the village of Brueghel near Breda. This place, however, doesn't exist.
Both agree, however, that he was from a peasant background, something reflected in the genre paintings he produced. Modern art historians suggest that he was an educated man as well based on the intellectual subjects in his paintings.
2. He became a free master of the Guild of Saint Luke of Antwerp in 1551
Breda was a significant city back in the 16th century and had a population of nearly 10,000 inhabitants at the time.
It was the hometown of the House of Orange-Nassau which is still the current reigning house of the Netherlands.
---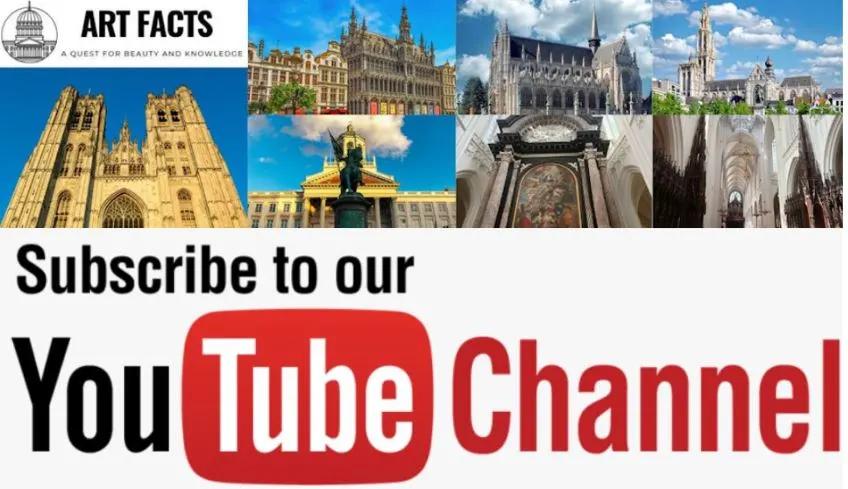 ---
Bruegel was certainly a witness to the devastating fire in the city in 1534 which flattened about 90% of the structures.
We don't know what he did in the following years, but he entered the Guild of Saint Luke in Antwerp in 1551. The guild's records state that he was born between 1525 and 1530.
He became a free master that year after receiving his training from a Flemish artist named Pieter Coecke van Aelst between 1545 and 1550.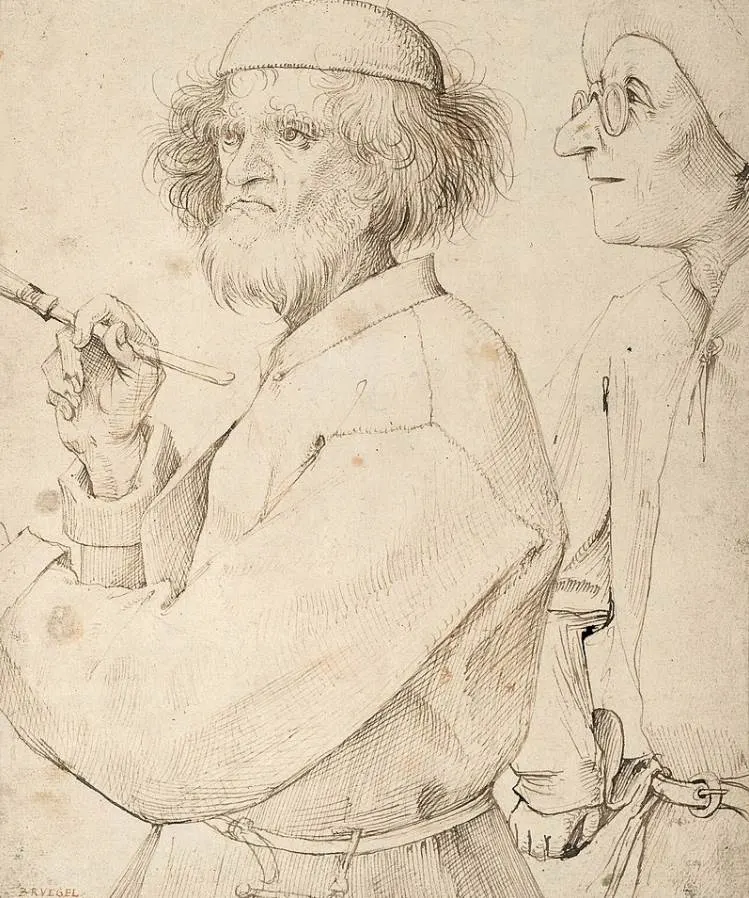 3. He traveled to Italy in the early 1550s and spent several years in the country
Another certainty in the early phase of Bruegel's career is that he traveled to Italy in the year that he became a free master in Antwerp's Guild of Saint Luke.
The notion that he was adventurous is emphasized by the fact that he traveled all across the country, eventually reaching the utmost southern tip of Italy's mainland.
He worked together with a Croatian-born artist of the Italian Renaissance named Giulio Clovio (1498-1578) in Rome and some of the illustrations he created survived.
He left Italy in 1554 and settled in Antwerp upon his return in 1555.
4. He didn't start as a painter when he returned to Antwerp
Clovio was an illustrator and is considered to be the greatest illuminator of his time. This inspired Bruegel because he didn't produce any oil paintings the moment he returned to his native Antwerp.
This city in modern-day Belgium was the center of publishing in northern Europe at the time so it made sense that he focused on getting a job as an illustrator.
He worked for a printer named Hieronymus Cock during the second half of the 1550s and over 40 of his engravings were published.
5. It's unclear how educated Bruegel really was
When he returned to Antwerp he hung out in the educated circles in the city. It's possible that his intellectual creativity was sharpened during this period in his life.
He removed the "h" from his name and started signing his works with "Bruegel" instead of "Brueghel." This was probably an attempt to Latinize his name.
Regardless of this notion, he needed help from members of the humanist circles in Antwerp to add Latin texts to his paintings. This means he never mastered Latin during his lifetime.
6. He married the daughter of his master in the early 1560s
Pieter Coecke van Aelst was Bruegel's master between 1545 and 1550. His wife, Mayken Verhulst (1518-1599), was an artist as well.
He married Mayken Coecke (1545-1578), the daughter of the two artists from who he received his training when he was still in his early twenties.
If the dates are accurate, she was born the year that he started his training with the couple which is quite remarkable.
This also meant that he moved to Brussels in 1563, the political heart of the southern part of the Low countries at the time, as this was his wife's native city.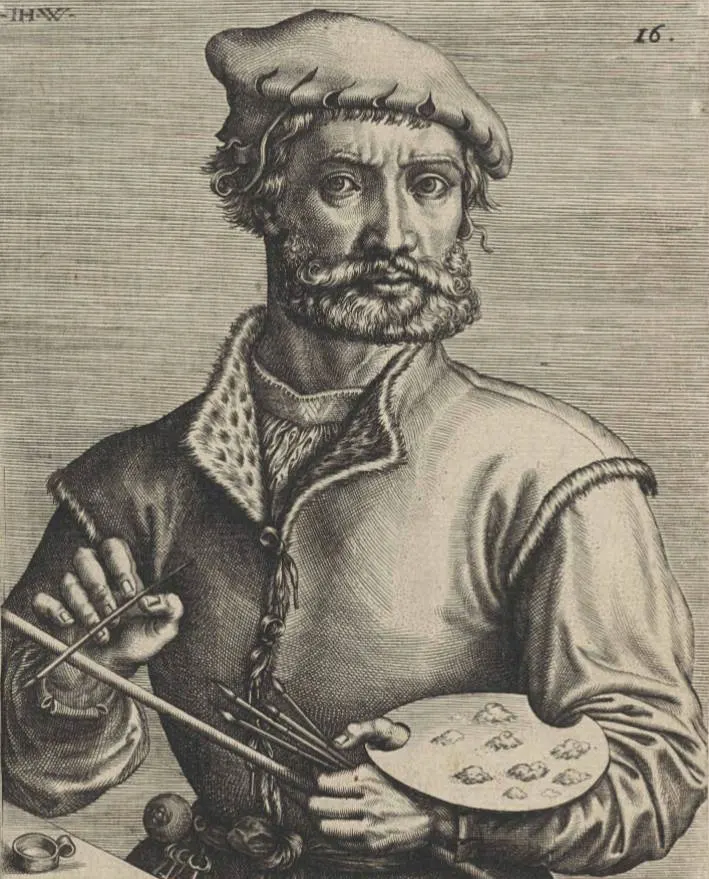 7. He painted his most famous works during the final years of his life
His marriage in combination with his move from Antwerp to Brussels marked a switch in Bruegel's artistic endeavors.
He learned that rich patrons were willing to pay a lot of money for his oil paintings, so he solely focused on this medium during the final years of his life.
Cardinal Granvelle, the leading minister of the Spanish Habsburgs who was based in Mechelen, acquired multiple paintings from Bruegel during the 1560s.
He produced several genre paintings, often including peasants and landscapes, which were to become his trademark. The Peasant Wedding (1567) is a great example of this.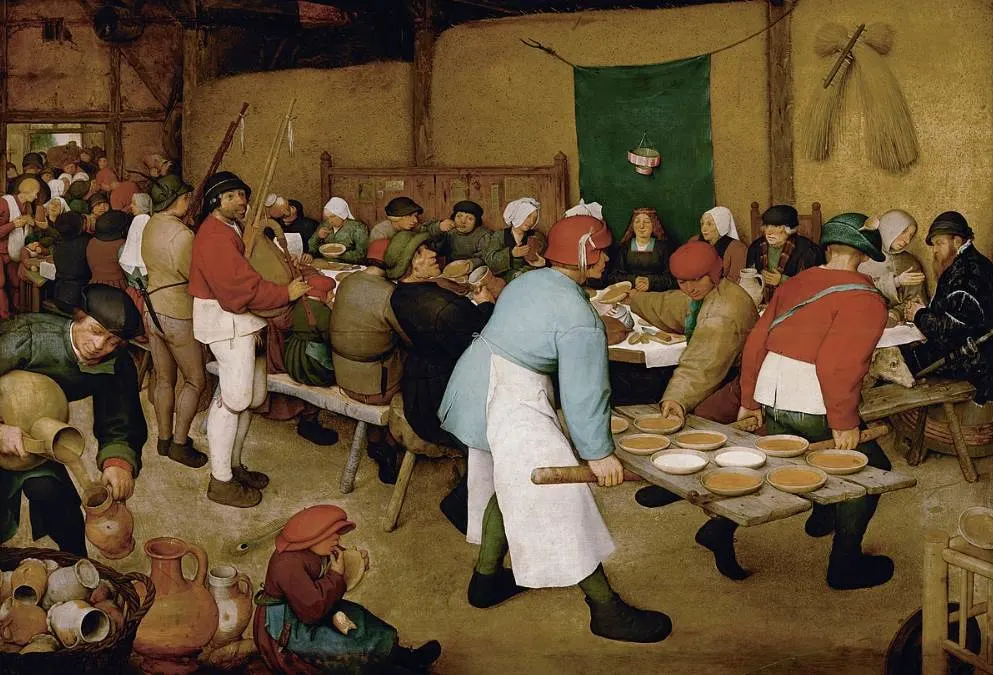 8. His sons became great painters in their own right
Pieter Bruegel the Elder and Mayken Coecke had 3 children, a daughter named Maria (born in 1566) and two sons named Pieter Brueghel the Younger (1564-1638) and Jan Brueghel the Elder (1568-1625).
Both his sons became famous artists as well. While Pieter focused on copying the same style as his father, Jan produced many original paintings.
Jan Brueghel the Elder was a friend of Peter Paul Rubens (1577-1640) and was an important figure in the transition between the Late Renaissance in northern Europe and the Baroque period.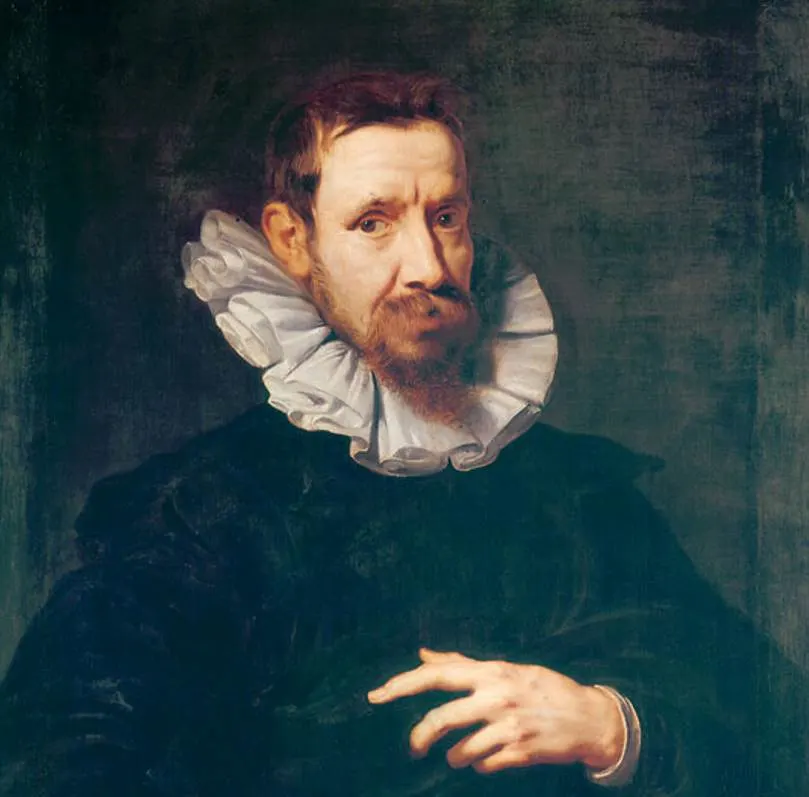 9. About 40 paintings are attributed to Pieter Bruegel the Elder today
The artist died relatively young in 1569, most probably only in his early forties. Because of this and the fact that he didn't pick up oil painting as his main activity until the 1560s, he didn't leave behind an incredible oeuvre.
About 40 paintings are positively attributed to him, and 12 of these are part of the collection of the Kunsthistorishes museum in Vienna.
His most famous works are paintings depicting peasants, farmers, and landscapes that focus on depicting ordinary life.
10. His reputation as an artist only improved in the 19th century
His remarkable oeuvre served as a great influence on Dutch artists of the Dutch Golden Age. His innovative subject matter made genre paintings possible and they were highly regarded by collectors.
This makes it all the more remarkable that art critics didn't appreciate his work in the same manner for several centuries. They deemed them nothing more than an extension of the peculiar paintings by Hieronymus Bosch.
It wasn't until the 19th century that the deeper meaning of his oeuvre was fully understood and that he finally earned the respect he deserved.
As one of his friends named Abraham Ortelius (1527-1598) wrote in 1574:
"He was the most perfect painter of his century."