The distinctive art of Japan is a reflection of Japanese culture and the fact that the country has been isolated from the rest of the world for extended periods.
Japanese art was produced as early as the 10 millennium B.C. until the present day and ranges from ancient pottery to Japanese export porcelain and from ukiyo-e paintings and origami to modern-day manga and anime.
A lot of artworks produced by Japanese artists are related to Buddhism as well, a process that started in the 7th and 8th centuries A.D. Regardless of this notion, hardly any other country in the world has a stronger emphasis on secular art than Japan.
The most favorite type of artworks of artists in Japan are paintings and in the field of architecture, both the Jaânese garden and minimalist interior design are world-famous.
So who are the most famous Japanese artists in history? Let's find out!
1. Katsushika Hokusai
Katsushika Hokusai (1760-1849) is often simply referred to as "Hokusai" and is considered to be the most famous ukiyo-e painter and printmaker in history. This was a genre of Japanese art that flourished between the 17th and 19th centuries and which focused on Japanese cultural subjects such as women and sumo wrestlers.
The main reason why Hokusai is considered the be the most renowned artist of this genre is because of his most famous work called "Thirty-Six Views of Mount Fuji." This not only features views of the most iconic natural landmark in Japan but also the world-famous print called "The Great Wave off Kanagawa" (1830).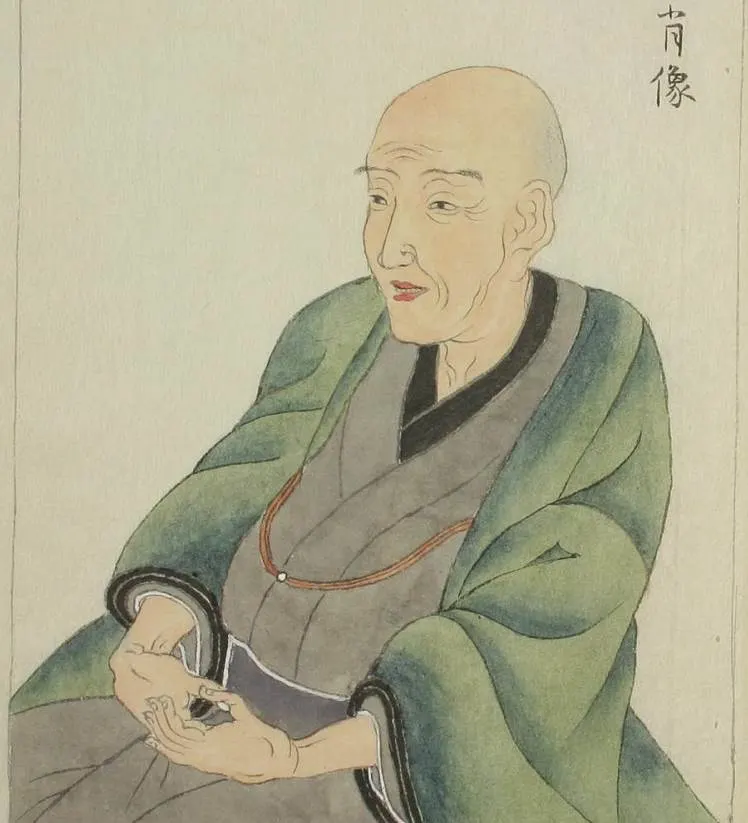 2. Kitagawa Utamaro
Kitagawa Utamaro (1753-1806) was a contemporary of Hokusai and this means that he is another famous Japanese artist that was specialized in the ukiyo-e woodblock prints and paintings genre. Despite leaving an impressive oeuvre of prints and paintings, little is known about the man's life. This is although he became famous in Japan during his lifetime.
He mainly focused on prints and paintings of the bijin ōkubi-e subject, a type of painting focusing on the heads of beautiful women. This might explain why he rose to prominence during his lifetime. One of the most fascinating facts about Utamaro is that he inspired Impressionist artists in Europe in the 19th century with his use of light and shade.
3. Kanō Eitoku
Kanō Eitoku (1543-1590) was the grandson of a renowned painter named Kanō Motonobu (1476–1559) and quickly exceeded the talent of his grandfather. He was a child prodigy who adopted his grandfather's style which was influenced by Chinese paintings.
He rose to become one of the most renowned members of the Kanō school which is considered to be one of the most important in this history of Japanese painting. He's credited with being the first artist to use a gold-leaf background for large paintings
4. Hasegawa Tōhaku
Hasegawa Tōhaku (1539-1610) was the founder of the Hasegawa school of Japanese painting. This school was defined by its works of painting sliding doors. Two of these called "Pine Trees" and "Pine Tree and Flowering Plants" are registered as National Treasure of Japan today.
He was educated at the Kanō school and became a professional painter at the age of 20. This means that the initial works of this renowned Japanese artist were influenced by this school. It's only later in his career that he developed his style and became the founder of the relatively small Hasegawa school which ended up competing with the Kanō school for commissions.
5. Takashi Murakami
Takashi Murakami (born in 1962) is one of the most famous contemporary Japanese artists. He is the founder of the Superflat art movement, a term that he also coined. He works in a wide variety of mediums, including painting, sculpture, fashion, and animation.
Superflat can be described as a blend of high-level artistic artworks with the low-level vibes produced by the shallow Japanese consumer culture. His works are influenced by manga and anime and these, in turn, influenced an entire generation of young aspiring Japanese artists.
6. Yasumasa Morimura
Yasumasa Morimura (born in 1951) is another popular contemporary Japanese artist who is most famous for producing appropriation art. This means that he uses existing artworks and turns them into unique works of art although they remain recognizable.
He took these portraits a step further in recent decades by bringing them to life in several media including short videos, films, and live performances. His ultimate goal is to explore identity through adopting a wide number of personas. Some of his most notable works are portraits of Vincent van Gogh and Frida Kahlo.
7. Yoshitomo Nara
Yoshitomo Nara (born in 1959) is one of the most famous Japanese artists who has achieved worldwide success with his art. His works have been exhibited in nearly 40 solo exhibitions in museums all across the globe since 1984, including in Hong Kong, Los Angeles, and London, to name just a few places.
He's active as both a painter and sculptor and is one of the few Japanese artists who has studied abroad. Between 1988 and 1993, he was a student at the Kunstakademie Düsseldorf in Germany. Many of his artworks feature young girls with expressive eyes and he rose to prominence as a Pop Artist when this art movement became popular in Japan in the 1990s.
8. Yayoi Kusama
Yayoi Kusama (born in 1929) is a contemporary Japanese artist who is working in a wide variety of mediums. This includes sculpture, installation, painting, performance, video art, fashion, and poetry. This is quite a change from her initial training which was in the traditional Japanese nihonga painting style.
She has been associated with pop art as she lived in New York City during the 1960s when this art movement emerged. She has produced feminist and environmental art and also worked as a Minimalist artist. Her main occupation since the 1970s has been installations inside museums all around the world.