This female artist lived during an important period in European history and her style reflects two important art movements.
Élisabeth Vigée Le Brun (1755-1842) is considered to be a Rococo artist because of her color palette and association with the Ancien Régime.
She did, however, also integrate elements associated with Neoclassical art and lived long enough to see the emergence and maturing of the Romantic era.
Here are some things you should know about "Madame Le Brun," one of the greatest French artists in history.
1. She was born in Paris in the mid-1750s and spent her childhood in a convent
Élisabeth Vigée Le Brun was born on April 16, 1755 in Paris as Élisabeth Louise Vigée. She was the daughter of a hairdresser named Jeanne and a painter named Louis.
Although she was showing signs of artistic talent, she entered a convent at the age of 5 in 1760 and only left it in 1766.
Her father Louis died when she was twelve years old and her mother quickly remarried a rich jeweler whom she absolutely detested.
She spent the rest of her adolescence at a new house in the Rue Saint-Honoré in the 1st arrondissement of Paris, not too far from the huge Palais Royale.
2. Élisabeth inherited the artistic talent of her father who was a portraitist
Louis Vigée (1715-1767) was a French painter and pastellist who mainly focused on portraits. He was the first to teach his daughter to become a painter herself.
---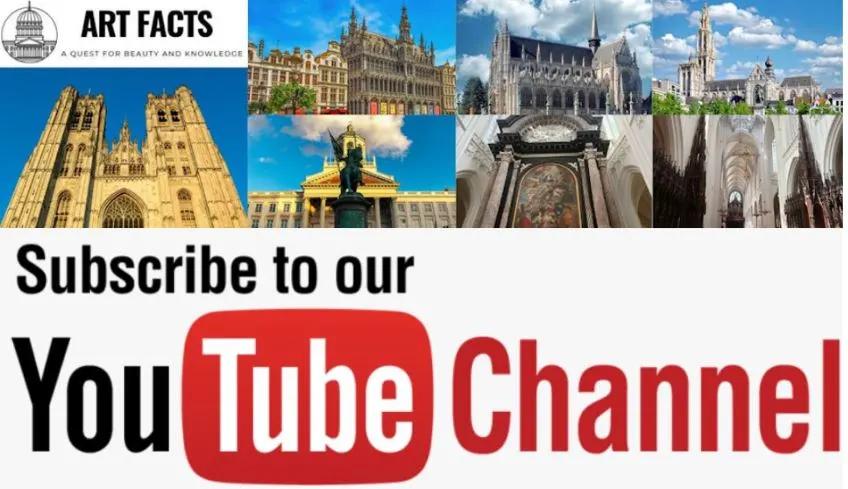 ---
He was a member of the Académie de Saint-Luc, an artist's guild in Paris that existed between 1391 and 1776.
This was mainly an academy for the artists who didn't manage to get accepted to the Académie Royale de Peinture et de Sculpture, the most prestigious art academy in France.
3. She became a professional painter when she was still in her early teens
Because she disliked her stepfather and the incredible talent that she was blessed with, she didn't wait too long before trying her luck as a professional painter.
She opened up her studio when she was still an adolescent girl but it was quickly seized as she was operating without a proper license.
She subsequently tried her luck at the Académie de Saint-Luc and after a successful exhibition of some of her paintings, she became a member in 1774.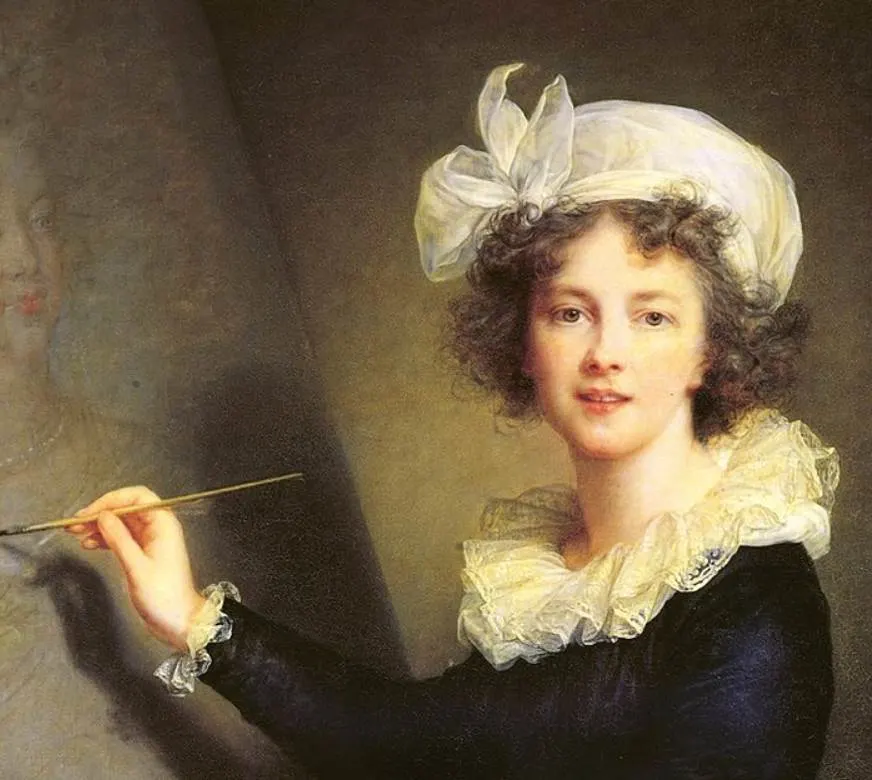 4. She got married in her early twenties to a painter and art dealer
Although she became a member of the local guild, it ended up being dissolved just 2 years later in 1776. She did, however, meet her future husband during this period.
She married Jean-Baptiste-Pierre Le Brun (1748-1813) in January 1776. he was a good catch for her carer because he was a descendent of Charles Le Brun (119-1690), one of the greatest French artists of the 17th century and the court painter of King Louis XIV.
Although we have to take his word for it, the king once declared Charles Le Brun to be "the greatest French artist of all time."
The couple moved to the opulent townhouse called the Hôtel Lambert on the eastern tip of the Île Saint-Louis and Éisabeth started exhibiting her work here.
Their only child, a daughter named Jeanne Lucie Louise, was born on February 12, 1780.
5. She was one of only a few women who became a member of a prestigious art academy
Her career went into overdrive during this time of her life because of the numerous contacts she had through her influential husband.
She was accepted at the prestigious Académie Royale de Peinture et de Sculpture in 1783 and was only one of fifteen women who achieved this between its foundation in 1648 and the French Revolution in the early 1790s.
She submitted an allegorical painting titled "Peace Bringing Back Abundance" (1783) as her reception piece after being awarded this great honor.
6. She painted over 30 portraits of the French Queen and her family
She had traveled to the Low Countries with her husband in the early 1780s and thoroughly studied the works of Flemish artists and Dutch artists.
She was especially impressed by the paintings of Peter Paul Rubens (1577-1640), the Baroque master who defined the Baroque era during the first half of the 17th century.
Shortly after she returned in 1782 she was invited to the French court by none other than French Queen Marie Antoinette (1755-1793).
The queen was very impressed with her work and she ended up completing over 30 portraits of her and her family. "Marie Antoinette with a Rose" (1783) is one of her most iconic works.
7. She fled France with her daughter Julie and traveled all across Europe
Being so close to the French Queen was good for the career of Élisabeth Vigée Le Brun but it did put her in a very precarious situation.
The French royal family was arrested and moved from the Palace of Versailles to Paris. Éisabeth Vigée Le Brun made the smart decision of moving to Italy together with her daughter Julie in October 1789.
Her husband explained the move as a voyage to "instruct and improve herself" but the main motive was that she feared for her life.
She was on the run for 12 years and her marriage ended in divorce during this time in 1794. Her ex-husband did, however, help her to return to France in January 1802 after she was removed from the so-called "counter-revolutionary émigrés."
8. Élisabeth Vigée Le Brun was successful wherever she lived
She lived in various parts of Europe during her 12-year-long trip and her talent allowed her to comfortably live and work wherever she went.
Éisabeth Vigée Le Brun lived and produced art in the following countries:
Italy (1789–1792)
Austria (1792–1795)
Russia (1795–1801)
Germany (1801)
Unfortunately, the relationship with her daughter was rather strained. Their communication completely ended when Julie married Gaëtan-Bernard Nigris in 1799.
Julie passed away at the young age of 39 in 1819, well over two decades before her mother.
9. She spent her final years living in a village just west of Paris
Élisabeth Vigée Le Brun traveled a couple of times after she returned to France during the first decade of the 19th century. She visited London in 1803 and Switzerland a couple of times in 1807 and 1808
Later on, she purchased a house at a house in Louveciennes, a small village in the Île-de-France region just north of Versailles. This became a popular spot for Impressionist artists such as Claude Monet and Alfred Sisley.
She spent the final decades of her life dividing her time between Paris and Louveciennes and died in Paris on March 30, 1842, at the old age of 86.
She was buried at the Cimetière de Louveciennes, not too far from her house, and her rather humble tombstone reads:
Ici, enfin, je repose…" (Here, at last, I rest…)
10. She left behind an oeuvre of 660 portraits and 200 landscapes
Her paintings were displayed in numerous exhibitions throughout her lifetime, including at the very start at the Académie de Saint-Luc (1774) and 5 decades later at the Salon of the Académie in Paris (1824).
The first retrospective exhibition was remarkably held at the Kimbell Art Museum in Fort Worth, Texas, United States, in 1982.
Because her career lasted about 7 decades, she was a very prolific artist who left behind 660 portraits and 200 landscapes. Her color palette remained that of the Rococo era, but her compositions were Neoclassical.
During the final years of her life, between 1835 and 1837, she published her memoirs in three volumes, a work titled "Souvenirs."