One of the most innovative Italian artists of the late 16th century emerged in the city of Bologna.
Annibale Carracci (1560-1609) absorbed several styles and, together with his brother and cousin, produced distinctive paintings in what is known today as the Bolognese School.
Let's take a closer look at some of the most interesting facts about Domine Quo Vadis? by Annibale Carracci, a painting of the Baroque era also known as "Christ appearing to Saint Peter on the Appian Way."
1. It was completed when the artist lived and worked in Rome
Annibale Carracci was an artist of the Baroque era who started his career in his native Bologna.
He opened up an art school called the "Accademia degli Incamminati" together with his brother Agostino and his cousin Ludovico Carracci.
This art school is considered to be the first academy of its kind to paint live models and one of the first art academies in Europe. It served as a model for art schools all around the world in the future.
His talent didn't go unnoticed. He first traveled to Parma and Venice and was invited to Rome to produce art for the richest patrons in Europe.
He completed the painting titled Domine quo Vadis in 1602, a time that he was living and working in Rome.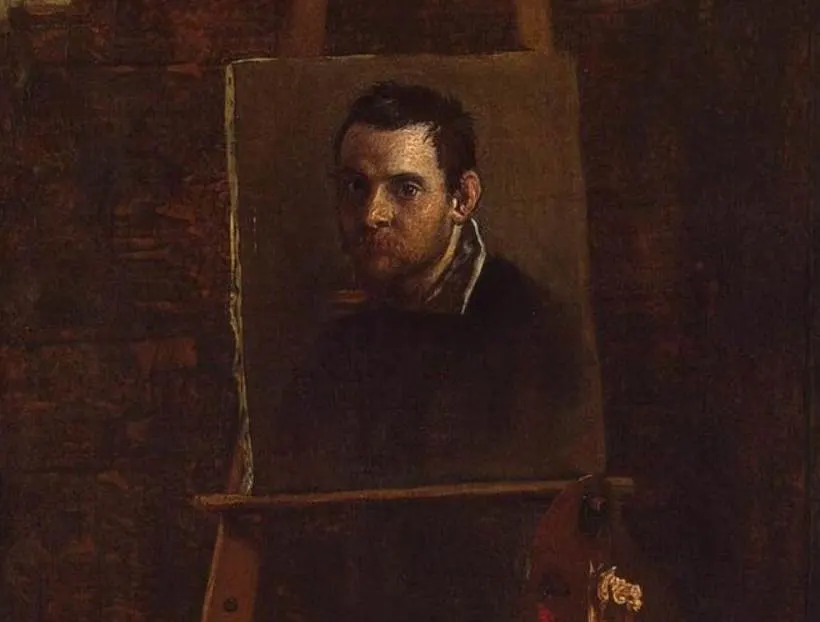 2. It's a rare depiction of a story in the Acts of Peter
The alternative title of the painting is "Christ appearing to Saint Peter on the Appian Way."
---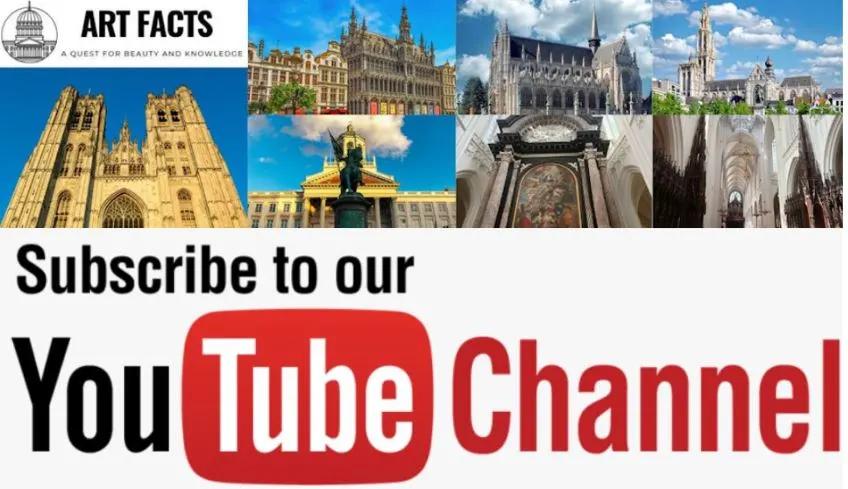 ---
It depicts a scene derived from the Acts of Peter, one of the first apocryphal acts written in the late 2nd century A.D.
It depicts the moment that Saint Peter encounters the Risen Jesus Christ after his crucifixion. Peter asks Jesus "Domine, quo Vadis?" which means "Lord, where are you going?"
Jesus responds to Peter by saying "Eo Romam iterum crucifigi" which translates to "I am going to Rome to be crucified again."
3. The encounter with Jesus is the prequel to Peter's Denial
Saint Peter was one of the Twelve Apostles of Jesus Christ. He is famously known for presumably denying his Lord Jesus three times shortly after he was arrested.
This episode during the Passion of Christ is referred to by Christians as "Peter's Denial." Unlike this story, the meeting of Saint Peter with Jesus on the Via Appia hasn't been depicted too often in art history.
The painting depicts Saint Peter who is fleeing Rome from emperor Nero's persecution of Christians. When he heard the words of the Risen Jesus, he quickly returned to Rome to preach.
Afraid to make the same mistake again, he met his faith as a martyr by being crucified upside-down on Vatican Hill in Rome. This is presumably the location where St. Peter's Basilica was constructed.
4. This work is a clear example of the Bolognese School of painting
Carracci and his family members absorbed the influences from both Venice, which is north of Bologna and Rome, which is south of their native city.
The bright and vivid colors were influenced by the Venetian School, especially the paintings of Veronese and Titian.
They also integrate the monumental nature of classical art which can be found in the works of Michelangelo and Raphael.
What makes the Bolognese School so special is that integrated a sense of motion that defines Baroque art. This is emphasized by the figure of Christ leaning forward as if he is about to step out of the canvas.
5. Carracci reworked the original figure of Saint Peter
Jesus Christ was depicted as a muscular and athletic man who appears to have no problem carrying the heavy cross.
The intensity of the scene is emphasized by Saint Peter who appears to be shocked at the sight of his Lord. After all, he did deny his master three times before he was crucified so he should be.
Annibale Carracci initially painted the figure of Saint Peter much larger than it is in the completed work.
Saint peter almost appears to be bending down upon seeing Jesus as he experiences an emotional shock.
6. The painting was commissioned by a rich Cardinal
One of the most fascinating facts about Domine Quo Vadis is that it was completed at a time that Carracci was working on his Magnum Opus.
He completed an immense fresco cycle titled "The Loves of the Gods" at the Palazzo Farnese in Rome between 1597 and 1608.
These frescoes were admired by just about everybody who laid eyes on them in the early 17th century, and this included Cardinal Pietro Aldobrandini (1571-1621), the nephew of Pope Clement VIII (1536-1605).
He was so impressed that he commissioned a painting of his namesake to decorate the opulent Villa Aldobrandini which he completely renovated around the same time.
Renowned Italian architect Carlo Maderno had a hand in this project and the painting was recorded in the collection of Aldobrandini. His descendants still live in this villa just southeast of Rome today.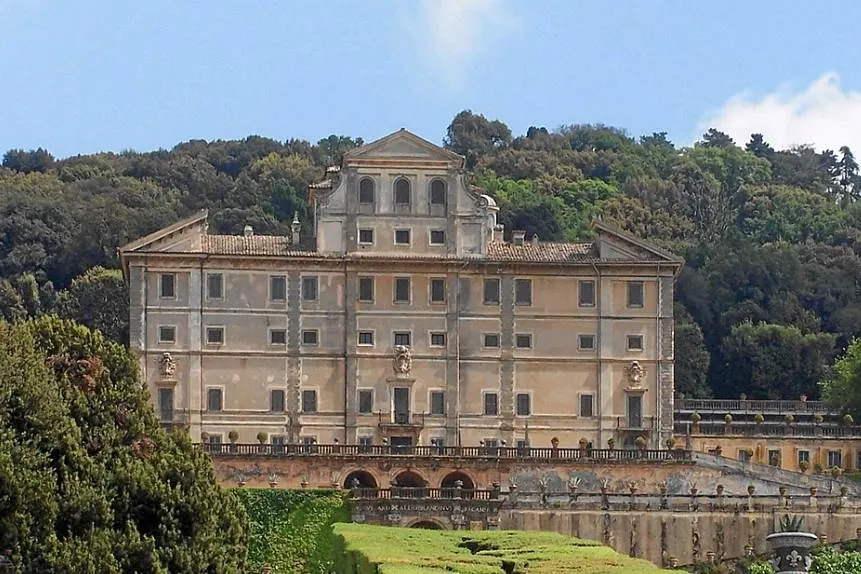 7. How big is Domine Quo Vadis by Annibale Carracci?
The painting was extremely influential for future Baroque artists and defines the Bolognese School of painting.
Regardless of its importance, it's a pretty small painting that was probably commissioned as a devotional work.
Domine Quo Vadis by Annibale Carracci is an oil on panel painting that has dimensions of 77 × 56 centimeters (30 × 22 inches).
8. Where is the painting located today?
The painting didn't stay in the collection of the Aldobrandini as it was sold to an Engish art collector named Alexander Day (1745-1841).
It was later part of the collections of Thomas Hamlet (1793-1849) and John Rushout, 2nd Baron Northwick (1770-1859).
It was acquired by the National Gallery in London in 1826 and is still part of the National Gallery's collection today.