When this Italian artist started carving figures out of small marble blocks, he was instantly recognized as a wunderkind.
Gian Lorenzo Bernini (1598-1680) lived up to his father's expectations when he was still a child because he became one of the greatest Baroque sculptors in history.
He moved from Naples to Rome as a child and his career took off when he was in his late teens. By his early twenties, he was already producing art for the wealthiest patrons in the city.
In this article, you'll discover some of the most interesting facts about the Bust of Pope Gregory XV, one of Bernini's ultimate masterpieces.
1. It was completed when the artist was twenty-two years old
Gian Lorenzo Bernini is often described as the most successful Baroque sculptor in history. That's mainly because he developed a unique style of sculpting that defined the Baroque era in the 17th century.
Bernini was more than that, though. The versatile artist combined his prolific sculpting career with work as an architect and painter. He also wrote plays and acted in them.
He left a permanent mark on Rome, the city he barely left during his adult years. Why would he? It's here that all the wealthy patrons of the arts lived.
He carved his first sculptures as a teenager and assisted his father, a renowned sculptor himself, with commissions during the 1610s.
He quickly exceeded his father's talent and started learning his first major commissions when he wasn't 20 years old yet.
---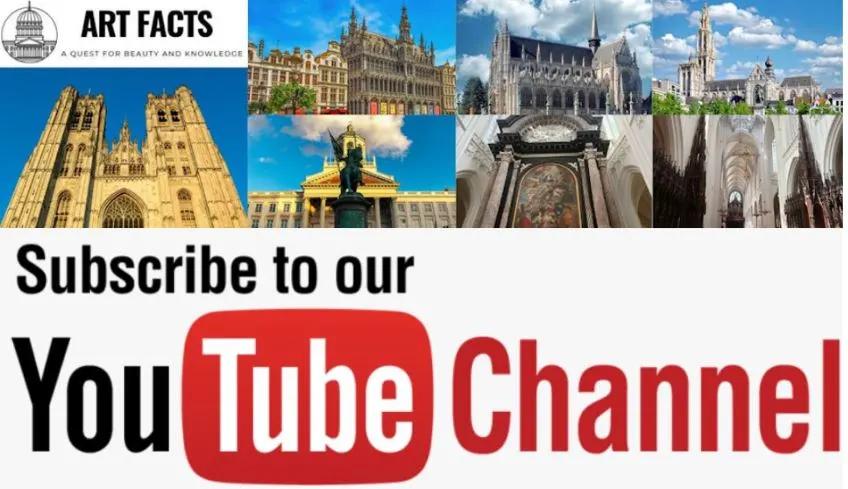 ---
He completed the Bust of Gregory XV in September of the year 1621. He was only twenty-two years old at the time and at the start of a career that lasted nearly 6 more decades.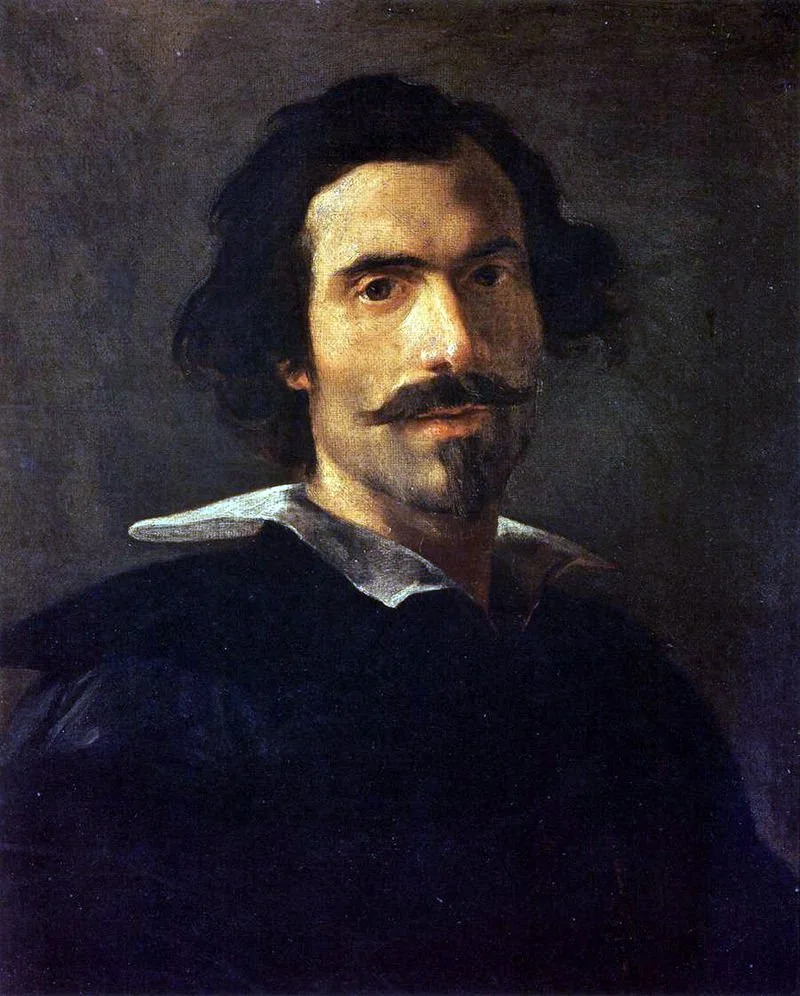 2. It was commissioned by the pope shortly after he was elected
He started working on the Bust of Pope Gregory XV shortly after the man, who was born Alessandro Ludovisi (1554-1623), was elected in February 1621.
His tenure as leader of the Catholic church and ruler of the papal states only lasted about 2 and a half years because he died in July 1623.
Pope Gregory XV was already in his late 60s when Bernini completed the work and this clearly reflects in this bust of an aging man.
He was sick at the time because he had been suffering from kidney stones for many years. Bernini's sculpture definitely shows that he was still mentally alert at the time.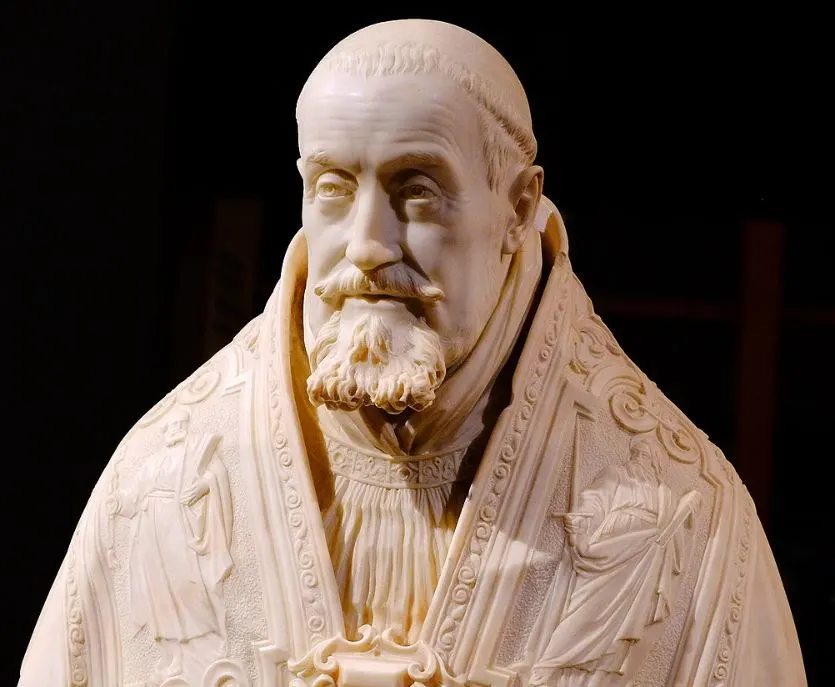 3. Bernini already carved a bust of the pope's predecessor 2 years earlier
What's fascinating about the pope's bust is that it wasn't Bernini's first sculpture that was commissioned by a Pope.
Despite the fact that he completed this work in his early twenties, he already received a commission from Pope Paul V several years earlier.
The Bust of Pope Paul V was completed in 1618 and is part of the collection of the Galleria Borghese in Rome.
A second version, commissioned by his nephew Scipione Borghese, was completed in 1621 and is part of the collection of the Getty Museum in Los Angeles. A third, bronze version is on display at the National Gallery of Art in Copenhagen, Denmark.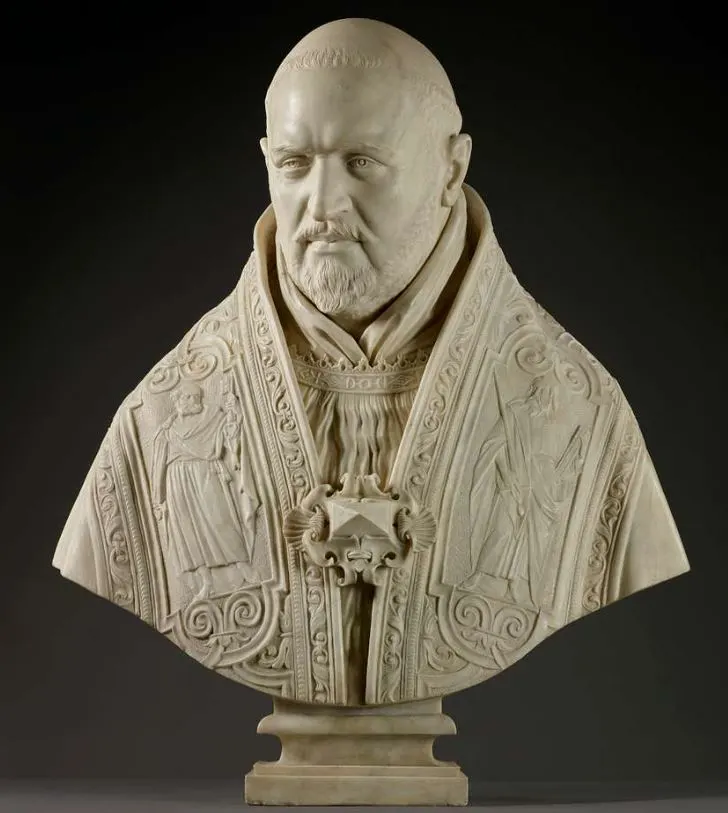 4. The sculpture is the epitome of Bernini's Baroque style
Bernini developed a unique style of sculpting that revolved around a realistic depiction of the subject without idealization.
He achieved this by observing the depicted figure while he was doing his daily routine. This meant that there were no annoying sitting sessions, something that was very much appreciated by his patrons.
He made countless sketches to capture every type of emotion and molded these into natural expressions.
The Pope is depicted with smooth skin and a natural grimace on his face. The most remarkable elements of this bust are the mustache and beard of the man which Bernini literally drilled into shape.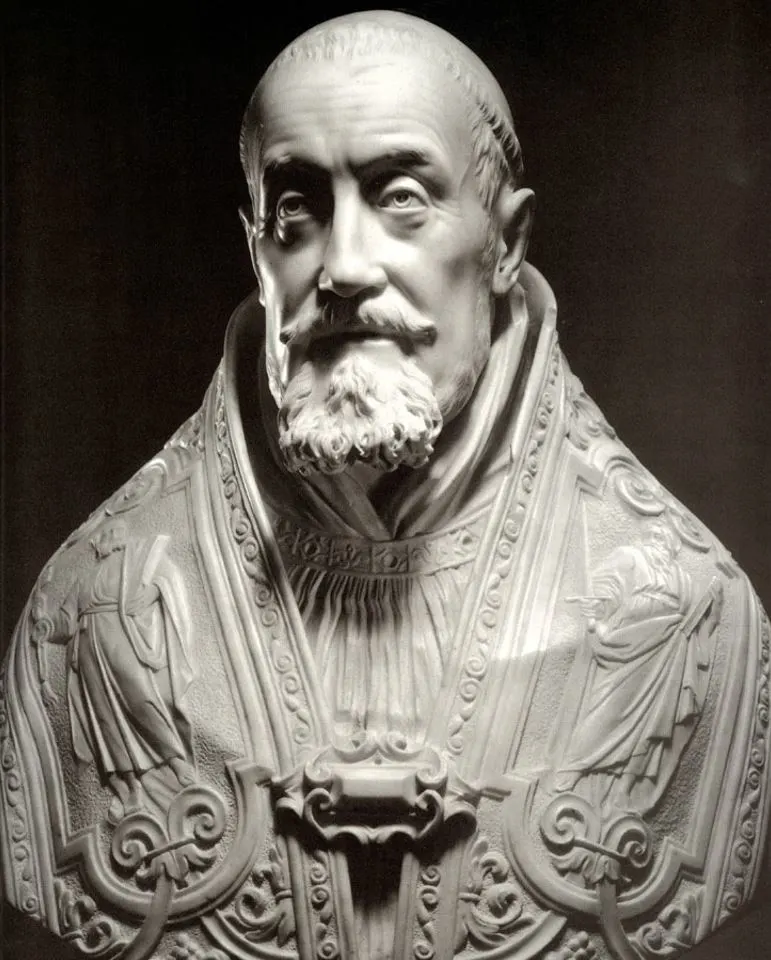 5. Pope Gregory XV was delighted with this work and rewarded Bernini lavishly
Bernini became one of the most sought-after artists in the 17th century and he certainly got a lot of help from Pope Gregory XV.
Shortly after completing this bust, on June 30, 1621, he was awarded a papal knighthood that was referred to as "The Supreme Order of Christ."
Not only was this a very prestigious award to earn in his early twenties but it was also accompanied by a lifelong salary.
That was pretty sweet for a young emerging artist!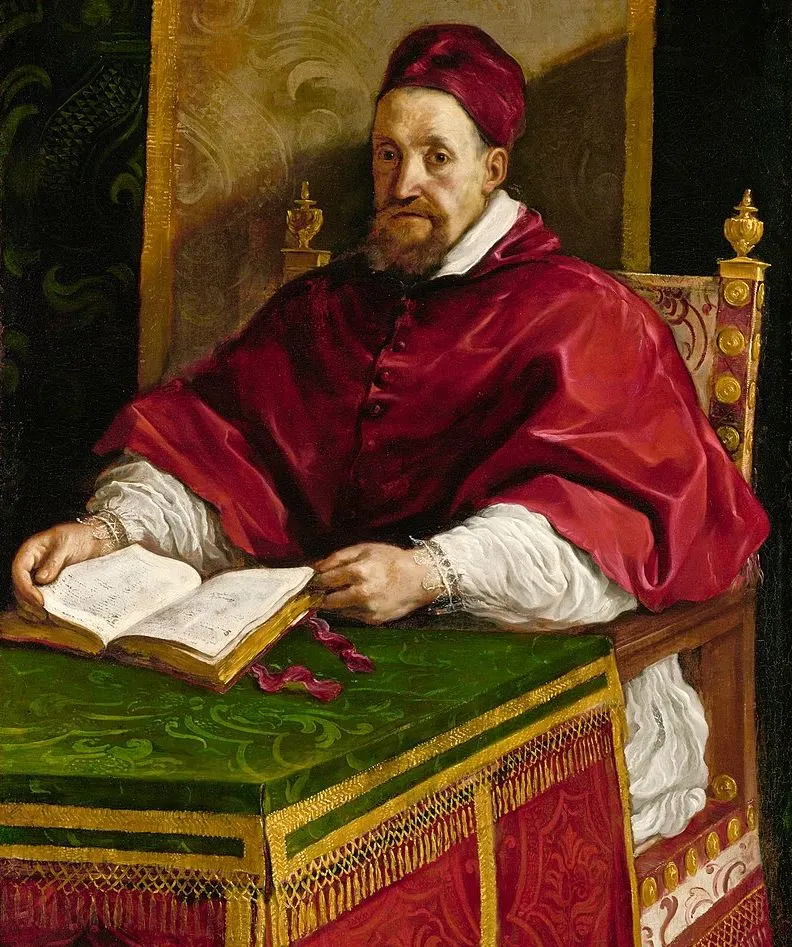 6. The sculptor produced 2 similar bronze casts at the same time
Just like the accompanying sculptures of Pope Paul V, Bernini produced two additional versions of the Bust of Pope Gregory XV as well.
What's remarkable about this is that these are two bronze casts that were initially thought to be replicas. One is on display at the Musée Jacquemart-André in Paris and the other at the Carnegie Museum in Pittsburgh.
More recent studies uncovered that the bronze work in Paris was completed first and commissioned by a patron from Rome.
7. How big is the Bust of Pope Gregory XV by Gian Lorenzo Bernini?
The Italian sculptor produced some monumental works of art during his career, but this bust of the 17th-century pope certainly isn't one of them.
The Bust of Pope Gregory XV is a marble sculpture by Gian Lorenzo Bernini that has dimensions of 83.2 × 62.3 × 32.4 centimeters (32.75 × 24.5 × 12.75 inches).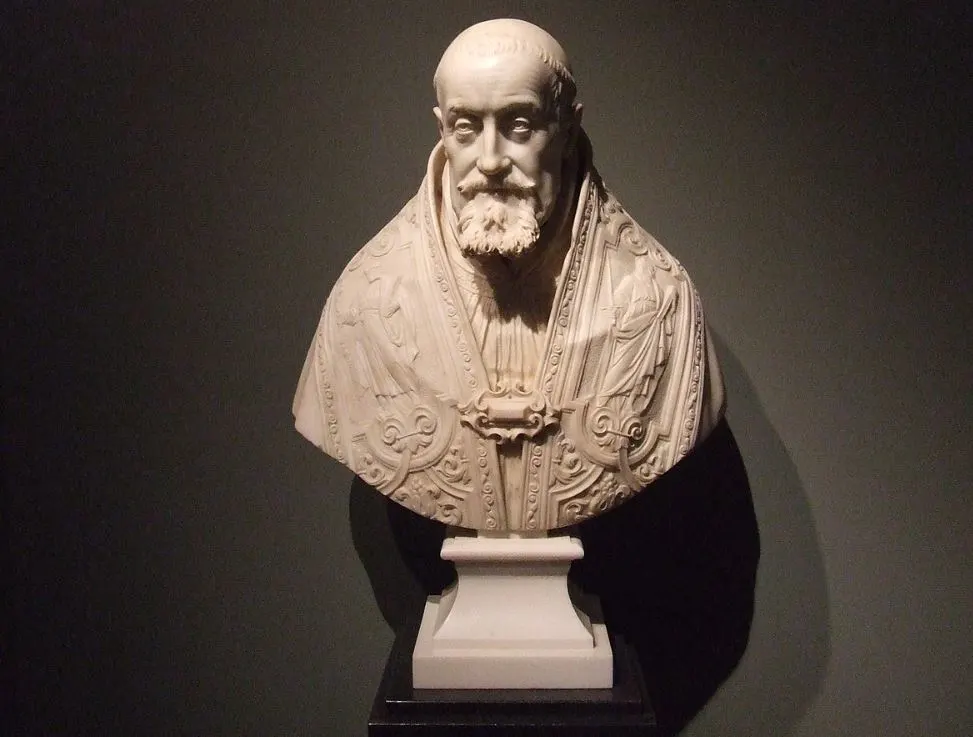 8. Where is Bernini's sculpture located today?
The financial status of a dealer in antiquarian books named Nicholas Meinertzhagen changed radically after he purchased this sculpture for merely £240 from an antique dealer in 1978.
The work is unsigned and it was Meinertzhagen who uncovered the creator as Gian Lorenzo Bernini. He managed to sell it for £132,000 shortly after.
The next buyer, Norman Leitman, had an equally great experience because he managed to sell it to art collectors Joey and Toby Tanenbaum at Sotheby's for £2.78 million in 1983.
These Canadian art collectors eventually donated the sculpture to the Art Gallery of Ontario in Toronto in 1997 where it remains on display today.