Many artists of the 19th century completely switched their styles to experiment with new emerging trends. Very few did so radically as this French artist.
Odilon Redon (1840-1916) not only abandoned the style that made him successful in the 1880s, he also chose to use a different medium altogether.
It was a good choice because he is considered to be one of the most notable and influential Symbolist artists of the late 19th and early 20th centuries.
In this article, you'll discover some of the most interesting facts about Odilon Redon so you can learn all about his life and work.
1. He was the son of a slaveowner who became rich in Louisiana
Odilon Redon was born on April 20, 1840, in Bordeaux as Bertrand Redon. It was his mother, a French Creole woman named Marie Guérin, who named him Odilon after her own middle name Odile.
That's the cute part of the story. The dark side is that his father became extremely wealthy from the slave trade in Louisiana during the 1830s.
The family lived there at the time and traveled back and forth on multiple occasions. He grew up in France where he spent his childhood years drawing.
2. His father wanted him to become an architect but he failed to pass the exam
His talent for drawing was recognized early on and he entered drawing school at the age of 15. He already won multiple prizes with his works by then, as early as the age of 10.
His father wasn't a fan of the young Odilon becoming an artist and he urged the teenager to become an architect.
---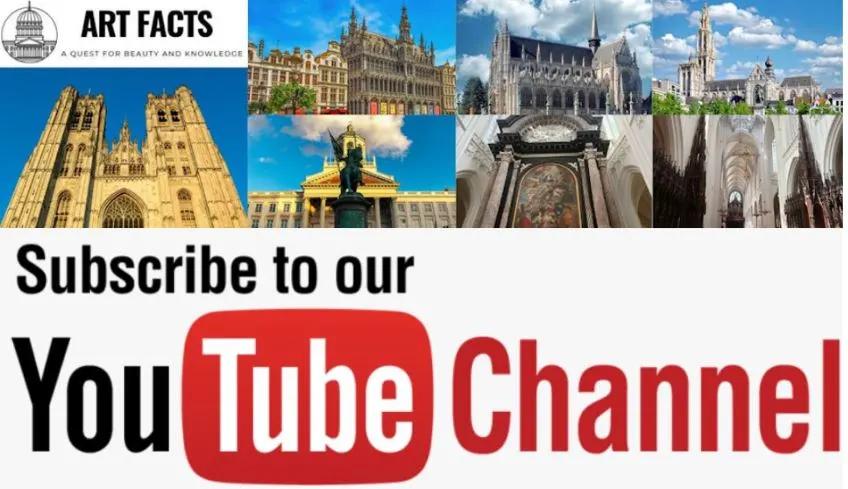 ---
He pursued this career but failed to pass the entrance exam at the École des Beaux-Arts in Paris. This permanently shelved his ambitions to become a famous architect.
His younger brother Gaston Redon (1853-1921), however, did become an architect. His most notable work was an expansion at the Louvre Museum between 1900 and 1905 to house the Museum of Decorative Arts.
3. He was drafted for the French army during the Franco-Prussian War in 1870
so what was there to do for Odilon Gaston?
He turned back to his art and started experimenting with lithographs and etchings while living in Bordeaux during his twenties.
What's remarkable is that he exclusively worked in this medium during the early phase of his artistic career.
He was drafted for the Franco-Prussian War in 1870 and this didn't change when he returned home in 1871. This culminated in his first major work titled "Dans le Rêve"," which he published in 1879.
4. He earned his artistic breakthrough with works titled "Noirs" in the 1880s
His dark lithographs and etchings were sometimes accompanied by charcoal drawings and he referred to these gloomy works as his "Noirs" or "Blacks."
He remained an obscure artist until his oeuvre was featured in a novel titled "À Rebours" (Against Nature), written by Joris-Karl Huysmans (1848-1907) in 1884.
This plotless novel revolves around a rich aristocrat who fills his mansion with paintings by Gustave Moreau and drawings by Odilon Redon.
The mention of Redon's works meant that he was instantly known by the general public after this book was published.
5. Odilon Redon only started using oils and pastels to produce art in the 1890s
Redon was already approaching his fifties when he started working with oils and pastels, a medium he gradually embraced during the early 1890s.
He didn't produce any lithographs and etchings anymore after 1900 which is quite remarkable since his Noirs made him famous.
His work became increasingly more colorful and was mainly inspired by Japonism. The floral patterns of his landscapes and dreamy paintings became his trademark during this period.
6. He became increasingly interested in Buddhism and Hinduism in the late 19th century
The influence of Japanese art, now referred to as "Japonism," led him to discover Buddhism and Hinduism.
He became very interested in these cultures from the Far East and he produced many artworks related to them in the late 19th and early 20th centuries.
"The Death of the Buddha" (1899) and a painting titled "The Buddha" in 1906″ (1906) are some of his most famous works related to Buddhism.
7. He married a Creole woman from Réunion and had a son who became an artist
Redon's mother was French Creole and he ended up marrying a Creole woman as well. He married Camille Falte (1852-1923) in 1889 when he s 40 years old.
She was from the Île Bourbon, an island in the Indian Ocean just east of Madagascar that is now known as Réunion. This island is still an overseas department and region of France today.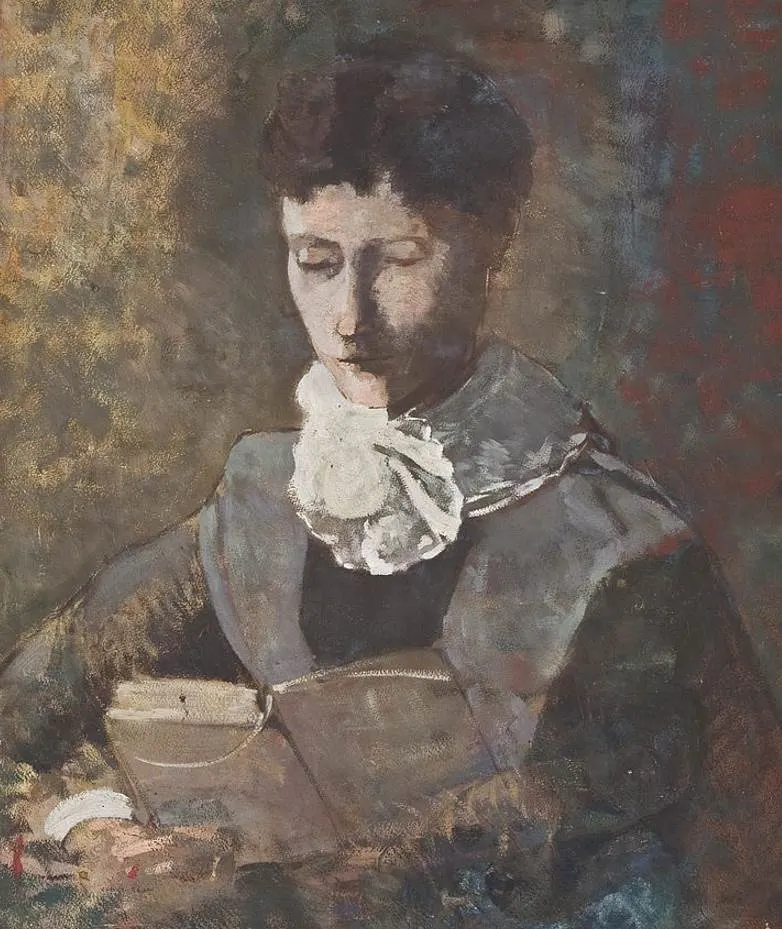 The couple had a son named Arï Redon (1889-1972) who definitely inherited the artistic talent of his father because he became an artist himself.
The young boy was often featured in his father's colorful paintings.
8. Redon earned a prestigious commission to decorate a French castle in 1899
By the late 19th century, Odilon was already one of the most renowned artists in France. Especially his colorful paintings featuring natural elements were highly admired.
He earned a very prestigious commission from Baron Robert de Domecy (1867–1946) in 1899 who commissioned him to paint 17 panels.
These panels were intended to decorate the dining room of the Château de Domecy-sur-le-Vault which is located in the Burgundy region of France.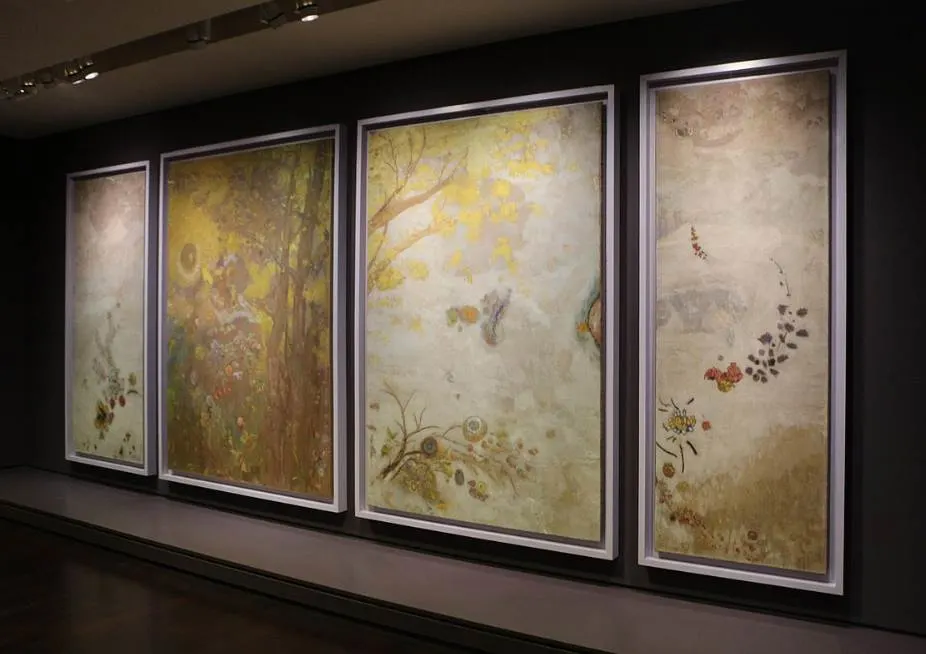 9. Baron Robert de Domecy also commissioned several portraits of his wife
The paintings he produced for Baron Robert de Domecy marked an important moment in the career of the artist who was around 60 years old at the time.
He increasingly produced artworks that were borderline abstract in composition. The landscapes in the background and even the flower patterns couldn't be identified anymore.
The aristocrat clearly admired these works because he commissioned portraits of his wife and daughter Jeanne just a few years later.
These works clearly highlight the dream-like paintings that define the final phase of Redon's career.
10. His art became a major influence on the Expressionist and Surrealist movements
Odilon Redon is classified as one of the major figures of the Symbolist art movement. He was also one of the most influential artists in Europe at the turn of the 20th century.
He inspired both Dada artists and Surrealist artists of future generations, especially because of his use of bright and expressive colors.
This is quite astonishing because he started his career producing Noirs, dark and gloomy lithographs that were in sheer contrast to the artworks he completed in his final years.
The artist had a few words to describe his oeuvre which he deemed to be undefinable:
My drawings inspire and are not to be defined. They place us, as does music, in the ambiguous realm of the undetermined.