The country of Sweden has a history that goes back to the early 12th century. Art in this part of Northern Europe has been produced for much longer.
Stone Age inscriptions and drawings have been found all around the country and started to be produced in about 7000 B.C.
Before the country was established between the 8th and 11th centuries A.D., Viking Art or "Norse Art" was being produced here.
Swedish art since the Middle Ages was heavily influenced by other art movements in Europe. This means that it mostly consisted of church decorations.
What's remarkable about Swedish medieval art is that it has been preserved relatively well compared to other parts of Europe.
That's because the Swedish Reformation in the 16th century was mild and a lot of existing churches were retained instead of being redecorated or rebuilt.
Starting in the 17th century, many Swedish painters adopted the trending styles in other parts of Europe and it continued until the advent of modern art.
In this article, you'll discover some of the most famous Swedish painters in history.
1. Michael Dahl
Michael Dahl (1659-1743) was a Swedish painter who lived and worked in England for most of his career. He was one of the first international superstar Swedish painters and he focused on painting portraits of famous people, mostly aristocrats and members of royal families.
Dahl visited London for the first time when he was still studying in the early 1680s. He later also traveled to Paris and Rome before he became one of the most renowned portraitists of his time. Some of his models were Queen Anne of Great Britain, Prince George of Denmark, and Queen Christina of Sweden.
2. Alexander Roslin
Alexander Roslin (1718-1793) was one of Dahl's successors as a renowned portraitist. he lived and worked in his native Sweden but also in various other parts of Europe, including Germany, France, Italy, and Russia. Just like Dahly, his customers were rich aristocrats who wanted their portraits painted.
Rosing lived during the Rococo era but also incorporated elements of the emerging Necoalssical artists into his works. His most notable talent was the ability to magnificently depict the fabrics of lavish clothes, as well as the shining jewelry these rich people usually wore.
3. Carl Larsson
Carl Larsson (1853-1919) was a Swedish painter and one of the most famous members of the Arts and Crafts movements in his native country. This style emerged in Great Britain in the early 1880s and later spread across the world until it was replaced with other modern movements in the early 1920s.
His distinctive style can be seen as a variation of the types of paintings produced by Art Nouveau Artists. Many of them revolve around idyllic family scenes that almost look cartoonish. Apart from oil paintings, he also produced watercolors and large frescoes.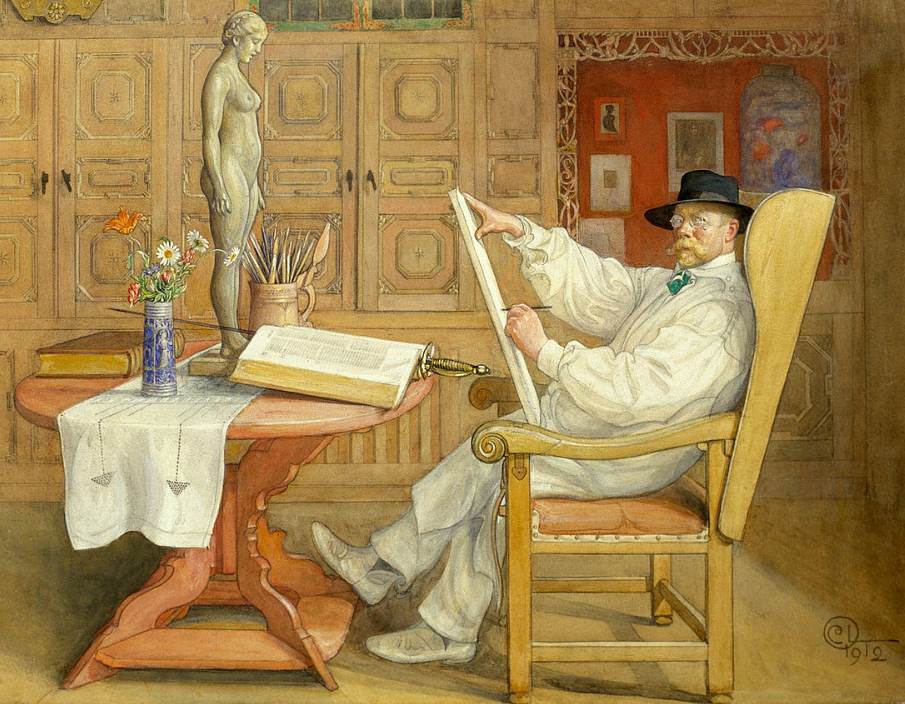 4. Hilma af Klint
Hilma af Klint (1862-1944) is one of the most important Swedish painters in history. She produced artworks that are considered to be some of the first abstract paintings in the history of Western Art. She started producing the first abstract artworks in the early 20th century.
The reason for producing this type of art wasn't merely for the art itself. She was a mystic who considered it to be a means to connect to a higher power. In that sense, her abstract works can be seen as paintings that try to solve a spiritual problem.
5. Anders Zorn
Anders Zorn (1860-1920) was the modern equivalent of the famous Swedish portrait painters of the 17th and 18th centuries. He showed an immense level of talent when he studied at the Royal Swedish Academy of Fine Arts in the late 1870s and this quickly resulted in prestigious commissions.
Later in his career, he painted portraits of some of the most important people in history, including three American Presidents, Grover Cleveland, William H. Taft, and Theodore Roosevelt. He became extremely rich and also started collecting art. He donated his entire collection to the Swedish state after he passed away in 1920.
6. Richard Bergh
Richard Bergh (1858-1919) was a Swedish painter who was born into an artistic family and, therefore, was bound to become a famous artist. He studied together with Anders Zorn at the Royal Swedish Academy of Fine Arts in the late 1870s but mainly developed an academic style.
He traveled to Paris in the early 1880s and unlike many of his contemporaries, wasn't impressed with the Impressionist artists who were famous already by then. He detested the idea of painting outdoors and developed his distinctive style that was influenced by naturalism, the later phase of Realism.
7. Eugène Jansson
Eugène Jansson (1862-1915) developed a remarkable style during the early phase of his career. Most of his works back then were dominated by a blue hue, something that earned him the nickname "The Blue Painter." Many of his early works were cityscapes of his native Stockholm, often at night.
He later made a remarkable career switch after he had achieved great success in his home city. He started solely painting male nude models. This has sparked the discussion about whether or not Jansson was homosexual. More recent information about this confirmed that he had a relationship with one of his male models.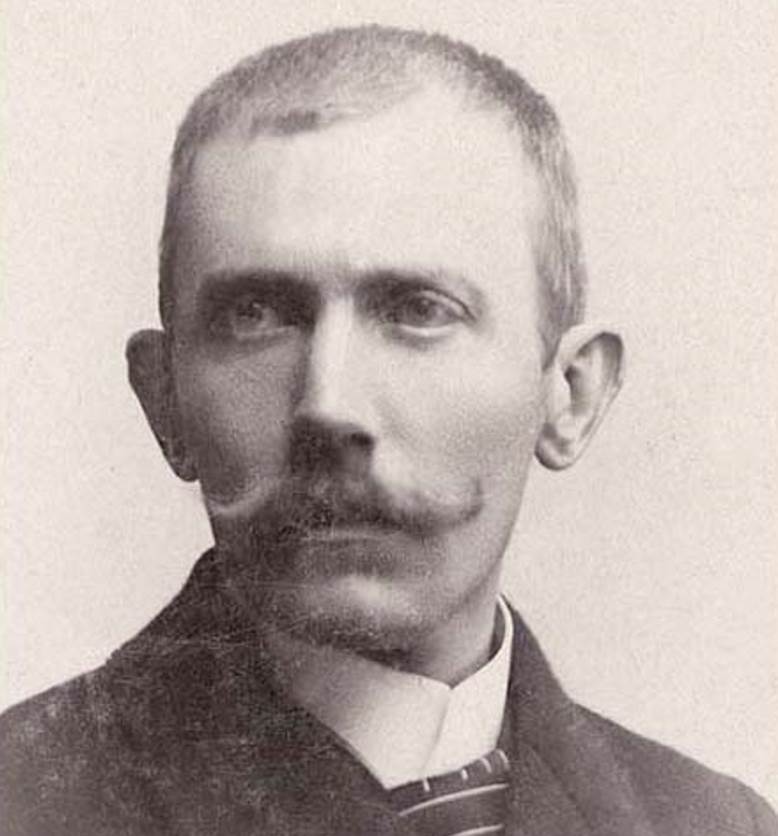 8. John Bauer
John Bauer (1882-1918) was a Swedish painter who is also famous for his illustrations. His most famous works revolve around Swedish folklore and mythology, more specifically a fairytale that is known as "Bland tomtar och troll" or "Among Gnomes and Trolls."
He was another Swedish artist who received an education from the Royal Swedish Academy of Arts. He found a job as an illustrator following his studies which he combined with travels to Lappland, Germany, and Italy. His oeuvre can be described as the Romantic Nationalistic style.