It's one of the most admired castles in England for multiple reasons
In this post, you'll discover the ultimate list of facts about Bodiam Castle, a great attraction in the country.
1. When was Bodiam Castle Built?
Bodiam Castle is a 14th-century moated castle and was built in the year 1385. This was approximately in the middle of the Hundred Years' War which raged from 1337 until 1453.
2. Who built Bodiam Castle?
The castle was built by Sir Edward Dalyngrigge, a former knight of Edward III who once fought as a mercenary in France.
Upon his return from France to England in 1377 he married Elizabeth, the heiress of the Wardeux family who owned the manor of Bodiam.
It's good that he married a woman who was better off than himself because he was the youngest in line with his own family and wouldn't have inherited anything.
The castle became the home of the Dalyngrigge family after its construction.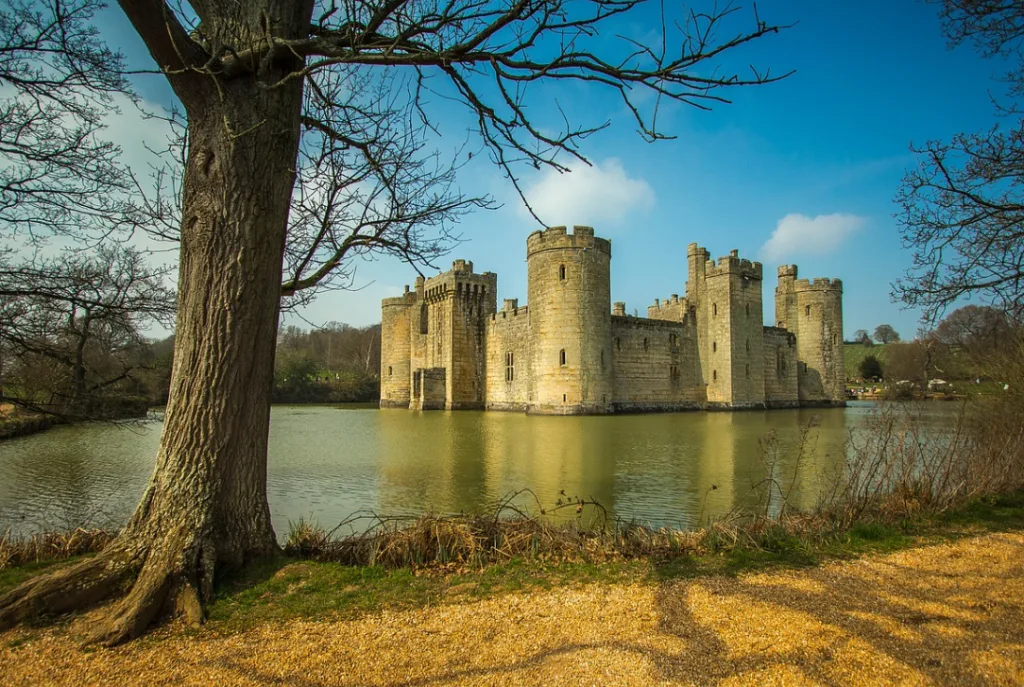 3. Where is Bodiam Castle located?
The castle is located near a village called "Robertsbridge" in East Sussex, which is located in the southeast of England.
It's located right into the High Weald Area of Outstanding Beauty, a county park known for its amazing landscape and woodlands.
4. Why was Bodiam Castle built?
---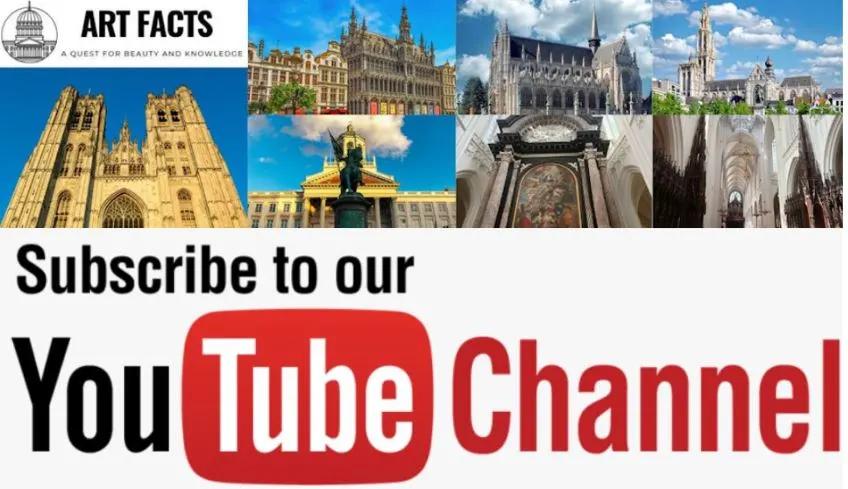 ---
It wasn't Dalyngrigge's idea to build a castle initially. his first idea was to use the money he saved during his years as a knight to build a manor home for his family.
Because of the ongoing war, however, and the emerging threat of the French invading England, he decided to fortify his manor home and turn it into a castle.
5. This is what makes Bodiam Castle unique
Most castles in the region such as Leeds Castle, Dover Castle, and Rochester Castle, were gradually built over many centuries by many different owners, who each integrated their own style based on the century they lived in.
The main difference with Bodiam Castle is that it was built all at once by a single owner, Sir Edward Dalyngrigge. This makes the castle unique because all parts of the castle have the same architectural style.
6. There's something peculiar about the moat
Bodiam Castle is located in an amazing area, full of greenery and astonishing landscapes. On top of that, it's built in the middle of a moat filled with water, giving it a particular picturesque view.
Back in the day that Sir Edward and his family lived in the castle though (and beyond), the water in the moat probably wasn't smelling too good!
About 30 toilets were directly being released into the moat, making it effectively an open sewer.
Perhaps that's was the idea because after all, the castle had to serve its purpose as a form of defense.
7. It doesn't have a keep
Most castles that were built around this period had a large keep. Bodiam has a quadrangular-shaped design and no keep.
The corners of the square-shaped Bodiam castle, as well as the gate, are marked by imposing towers.
8. It has an amazing landscaped garden as well
We have to keep in mind that the castle wasn't originally intended to be a fortified structure. It was only 2 years after construction started that Sir Edward planned to fortify it and help to protect the south coast of England from a looming invasion of the French.
With that in mind, the design and visual appeal of the castle was also an important element, and especially its landscaped garden, which was designed at the same time as the castle was being constructed.
After all, this was a family residence and the amazing-looking garden would allow them to relax outside of the castle walls.
9. It was passed on to another family
Sir Edward Dalyngrigge and his wife Alice didn't have any children, which means the castle was passed on to other family members.
This happened a couple of times until their family line ran out and it was passed on from the Dallyngrigge into the Lewknor family in 1470.
10. The castle was sold during the English Civil War for £6,000
By the time of the English Civil War (1642-1651), the castle was owned by Lord Thanet who was a descendant of the Lewknor family.
Because of his sympathy for the Royalists, he was fined heavily by the Parliamentarians. He had to pay £9,000, the equivalent of over £1.6 million today!
To help pay the fine, he sold Bodiam Castle for £6,000 to Nathaniel Powell, a Parliamentarian, in March 1644.
11. The castle was dismantled and fell into ruin
The Parliamentarians were afraid that castles would be used again in the future, so they dismantled them. Luckily for Bodiam Castle, they left the exterior intact.
This doesn't mean, however, that the same can be said of the interior, which became a complete ruin in the following centuries.
12. It was bought by Lord Curzon
The castle changed owners multiple times in the 17th, 18th, and 19th centuries, and was partially restored by some of its new owners.
It wasn't until Lord Curzon laid his eyes on Bodiam Castle that serious restoration attempts were being done. In his own words he said:
"So rare a treasure as Bodiam Castle should neither be lost to our country nor desecrated by irreverent hands"

Lord Curzon describing Bodiam Castle
Lord Curzon was able to buy the castle in 1916 and started a project to restore the castle to its old glory was started in the year 1919.
13. They had to clear a lot of vegetation
It's clear that the castle had been neglected for multiple decades. This can be seen in a painting by Wilfrid Ball from 1906.
It depicts the ruins that were overgrown by vegetation and the moat which was seriously neglected as well.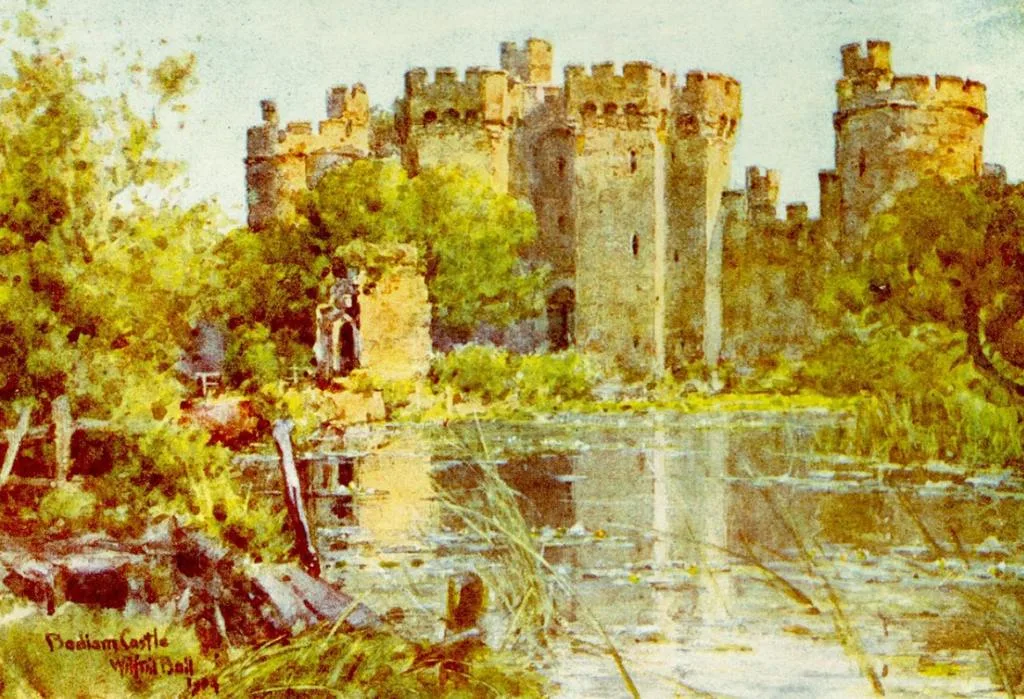 14. Bodiam Caslte was donated to The National Trust
On his deathbed in 1925, Lord Curzon decided to donate the castle to The National Trust, an organization for environmental and heritage conservation in England, Wales, and Northern Ireland.
This organization continued the restoration of Bodiam Castle and allowed the public to visit this amazing castle as well!
15. It's a popular tourist destination
According to the ALVA (Association of Leading Visitor Attraction), Bodiam Castle was visited by 175,598 people in 2017 alone, making it a very popular tourist destination in England.
16. It starred in one of Monty Python's movies
As with many castles in the UK, Bodiam Castles has starred in several series on television such as "Camelot" (1973) and "Doctor Who" (1983).
It had its most famous appearance though in the classic comedy "Monty Python and the Holy Grail," (1975) in which it's used as a representation of "Swamp Castle" in the "Tale of Sir Lancelot" sequence.
17. Bodiam Castle is a Scheduled Monument
This means that it's classified as a "nationally important historic building and archaeological site which has been given protection against unauthorized change."
It's also listed as a "Grade I Listed Building" and has been recognized as an internationally important structure.
In the words of famous historian Charles Coulson:
Bodiam Castle represents the popular ideal of a Medieval castle.

Charles Coulson describing Bodiam Castle